Popular
Zulu Nation Interim Leader Queen Mantfombi Dlamini Zulu Dies At 65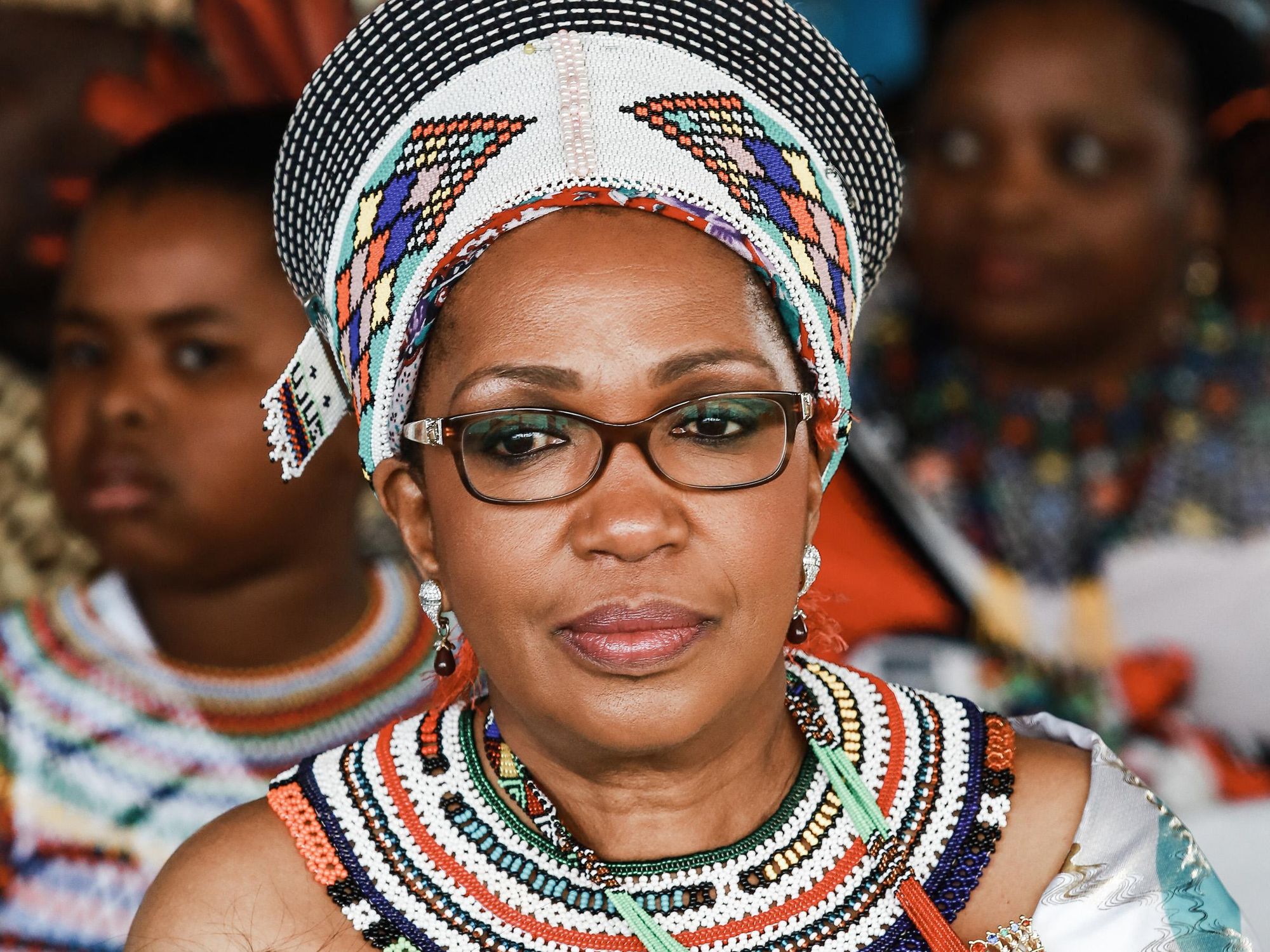 Photo by RAJESH JANTILAL/AFP via Getty Images
The Zulu Royal Family has expressed their shock at the sudden passing of Queen Shiyiwe Mantfombi Dlamini Zulu, just a month after she was named Regent of the Zulu Nation.
Queen Shiyiwe Mantfombi Dlamini Zulu, regent of the Zulu Nation and the late King Goodwill Zwelithini's third wife, had reportedly been ill and hospitalised since Tuesday, 27 April, according to media reports. The 65-year-old's passing was confirmed in an official statement released by the Zulu Royal Family on the evening of Thursday, April 29.
"This has taken us by surprise and left us utterly bereft. It is true that the Lord alone knows the days that He has allocated to each one of us. On behalf of the Royal Family, I wish to assure the nation that while we are rightly grief-stricken, there will be no leadership vacuum in the Zulu Nation," shared Prince Mangosuthu Buthelezi, Prime Minister of the Zulu Monarch and Nation, in a statement.
Read more: King Goodwill Zwelithini of the Zulu Monarchy Has Died
Following King Goodwill Zwelithini's passing from diabetes-related complications, Queen Mantfombi was announced as the regent of the Zulu Nation on March 24 — a role she was to occupy until an official successor was named. During this same announcement, Buthelezi also explained that Queen Mantfombi would be assisted by the royal council as she was not expected to do anything during the Royal Family's three-month mourning period.

Ahead of King Goodwill Zwelithini's funeral in March, speculations were rife that 47-year-old Prince Misizulu Zulu, eldest surviving son of the late King and Queen Mantfombi, was fit for South Africa's biggest throne. The King's successor is yet to be named from his 27 surviving children.The late Prince Lethukuthula Zulu, who was murdered under mysterious circumstances in early November 2020, was earmarked to become his father's successor.
---
Queen Mantfombi was a Swati Princess — daughter to Eswatini's King Sobhuza II and sister to King Mswati III. She and the late King Zwelithini tied the knot in 1977 and were blessed with eight children — namely Prince Misuzulu Zulu, Princess Ntandoyesizwe Zulu, Princess Nomkhosi Zulu, Princess Bukhosibemvelo Zulu, Prince Bambindlovu Zulu, Prince Lungelo Zulu, Prince Mandlesizwe Zulu and Prince Simangaye Zulu. Their union is said to have come with a stringent condition from the Swazi palace. "[Mantfombi] was to become King Zwelithini's great wife, a position that would make her male children the favourites to succeed him when the time came," according to Wikipedia.
Buthelezi said further announcements around Her Majesty's funeral arrangements would be made in due course.

Social media tributes, under #RIPQueenMantfobi, have been pouring in since last night: