With vivid illustrations and sleek storytelling, Jember brings us the first Ethiopian superhero comic. It's a story that represents something we've all faced or are yet to face—the scary reality of coming into adulthood. More than just a hero's journey, it explores the challenges many face in finding out their ancestral, familial history, and in deciding what mark they will make on the future.

---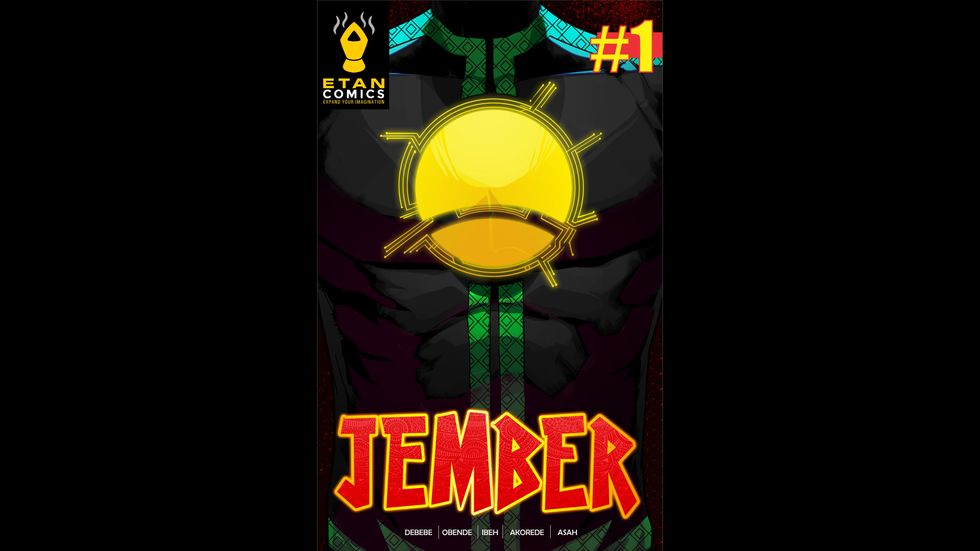 The story follows a young college graduate named Amanuel who, after much efforts trying to solidify his career, finds disappointment in his non-success. His attempted quest to make a life for himself by pursuing the ticket that will grant him the opportunity to pursue the facade of the American dream, in connection to his American girlfriend, comes to a halt. His initial quest brings him face to face with decisions that involve sacrifice, and leads him down the road of finding self-worth, power, responsibility and hope.

"Amanuel's story shows that a hero is not defined by where he/she comes from, or what he/she has accomplished, or his/her (super) abilities. Heroes are defined by the choices they make, their will and desire to do what is right, despite the difficulty of circumstances and irrespective of the recognition they might get," says creator and writer, Beserat Debebe.
Etan Comics' founderDebebe created an entertainment platform for innovative African superhero stories. He, along with line and color artist Stanley Obende, line artist Brian Ibeh, color artists Akanni Akorede and Waliu Edu, and letterer Rebecca Asah, brought Jember to life.
Instead of coming up with a completely fabricated backdrop for his story, Debebe cleverly interweaves Africa's ancient history and mythology. The history of the East African civilization known as the Kingdom of Punt is a big part of the creation of Jember's rich story. We asked Debebe about the artistic decisions he made with Jember, and his mission with Etan Comics:
Our mission with Etan Comics is to entertain, empower, and educate our fans. We hope to entertain our audiences with fresh fantasy stories based on African history and mythology, and set in present day African countries. We want to empower the current and future generation of Africans and challenge them to expand their imagination by showing them we strive to portray superheroes that rise from African cities and stand as the symbol for justice, peace, equality, hope and love for their community and the world. We aim to broaden our readers perspectives about Africa by depicting a narrative that encourages everyone to learn more about the continents rich history, culture, and innovative day to day life.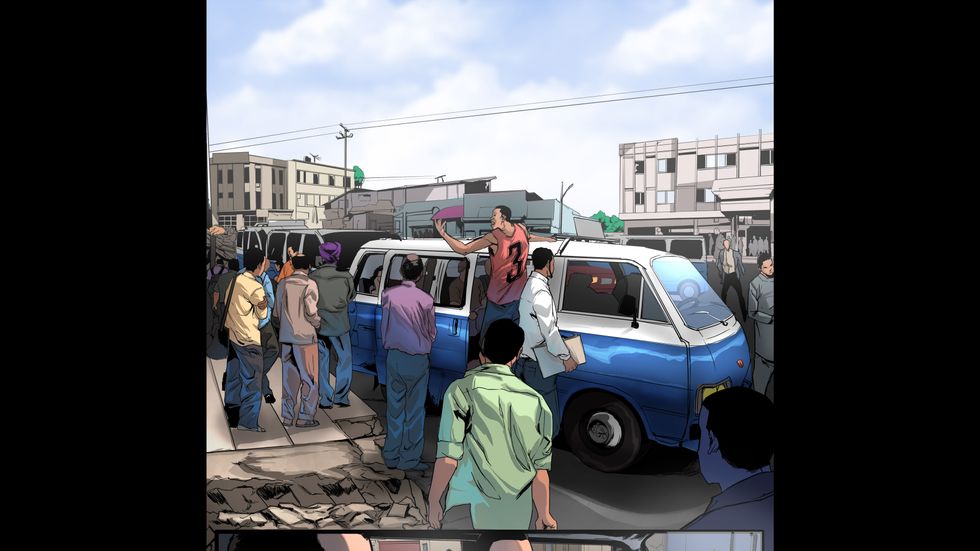 Available in both Amharic and English translations, you can obtain your own copy Jemberhere, and immerse yourself in its compelling story.

Zubaydah Bashir is a filmmaker and writer from South Orange, NJ. Follow her on Instagram @zu_thecute and visit her website to indulge in her blog and find out about her latest film and tv projects.