Cameroonian Singer Reniss Shares A Video Ode To Michael Jackson
New Bell Music signee Reniss shares her latest video for "Michael Jackson," a tribute to the king of pop featuring Jovi.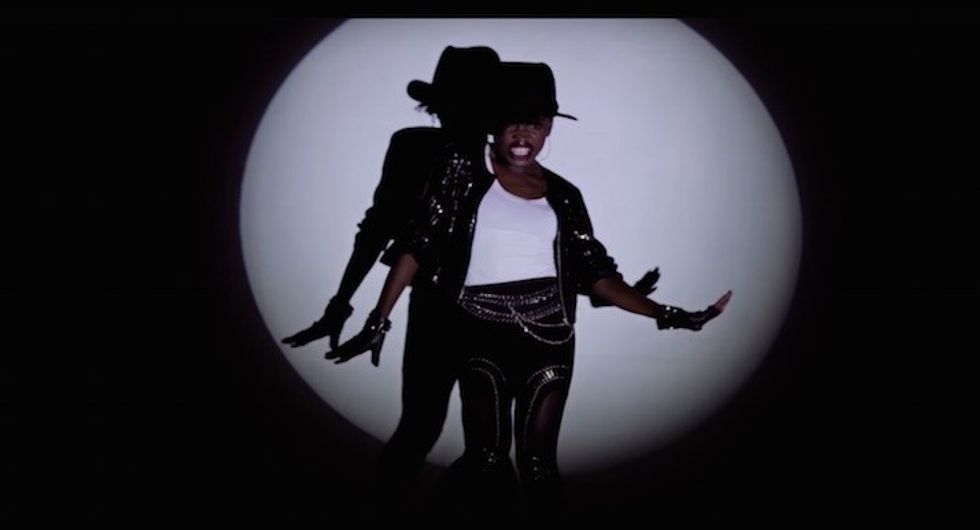 ---
Reniss, a signee of standout Cameroonian independent label New Bell Music, shares her latest music video tribute to the king of pop in "Michael Jackson." The track features label head Jovi (who also takes on production duties under his alias Le Monstre) and kicks off with nod to 1980s Ivorian rap group R.A.S's "Agnagnan." Its accompanying Ndukong-directed visuals follows the Douala-based singer and her decked-out crew of dancers as they channel Michael and Janet Jackson's iconic moves and style. If you recall, Jackson himself sampled Cameroonian saxophonist Manu Dibango's mama-say/mama-sa/mama-ko-sa refrain in his 1983 single "Soul Makossa." Watch the music video for Reniss' "Michael Jackson," featuring Jovi, below.