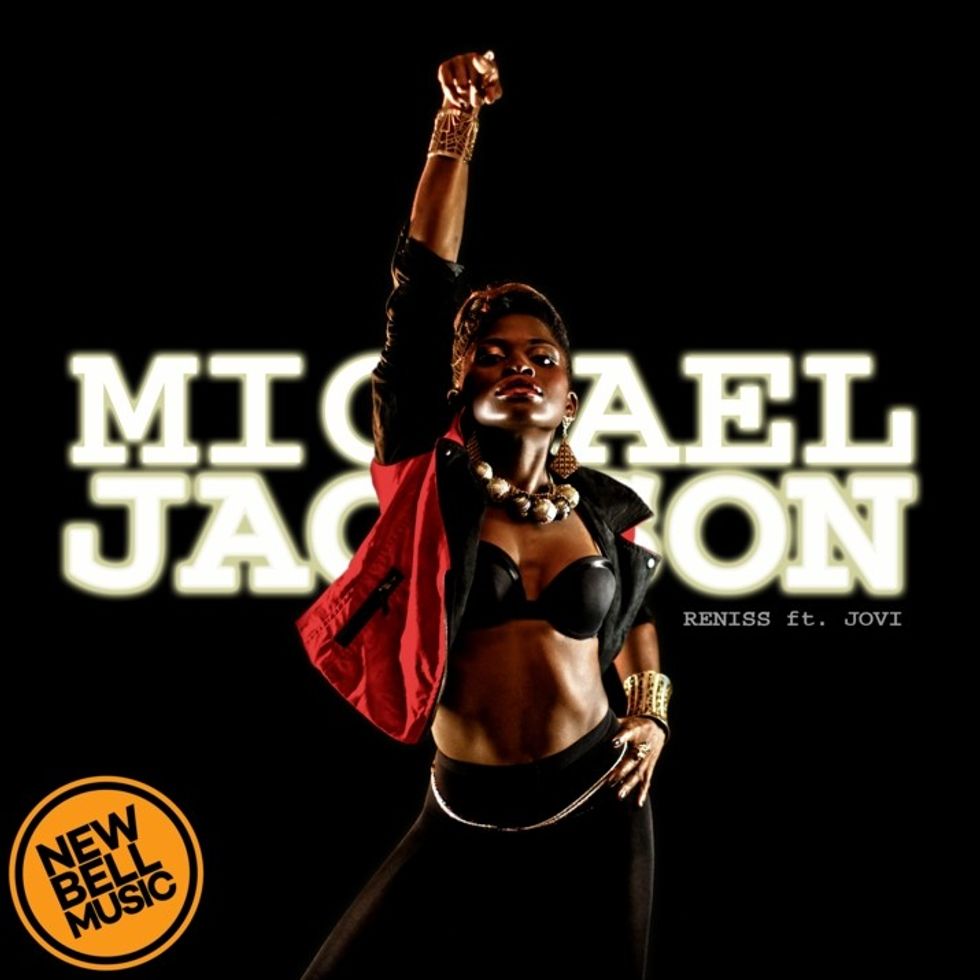 ---
Cameroon's music renaissance is continuing to thrive in 2015 thanks in large part to Jovi's New Bell Music label. On her latest effort, Mankon-born, Douala-raised New Bell-signed singer Reniss pays homage to Michael Jackson, who in 1983 sampled Cameroonian saxophonist Manu Dibango's famous mama-say/mama-sa/mama-ko-sa refrain from his early disco single, "Soul Makossa." Featuring and produced by Jovi (as his producer alter ergo Le Monstre), "Michael Jackson" opens with a sample of Ivorian rap pioneers R.A.S, before launching into a full-on Makossa-influenced tribute to the King of Pop. Reniss, who refers to her own sound as "tribal pop," told Okayafrica:
"I really wanted to represent sonically, what P-Square did visually. I wanted to give an African look to Michael Jackson's style. Michael used a lot of African influences in his music, like in 'Liberian Girl' and 'Wanna Be Startin Something.' So this is my way of showing respect to his work."
Listen to Reniss and Jovi's "Michael Jackson" below. For more from the New Bell Music labelmates, check the recent Cameroonian rap compilation EP, Lord Have Mercy. Look for a sophomore album from Reniss to drop later this year.