News
Here's What You Need to Know About Rwanda's Presidential Election Tomorrow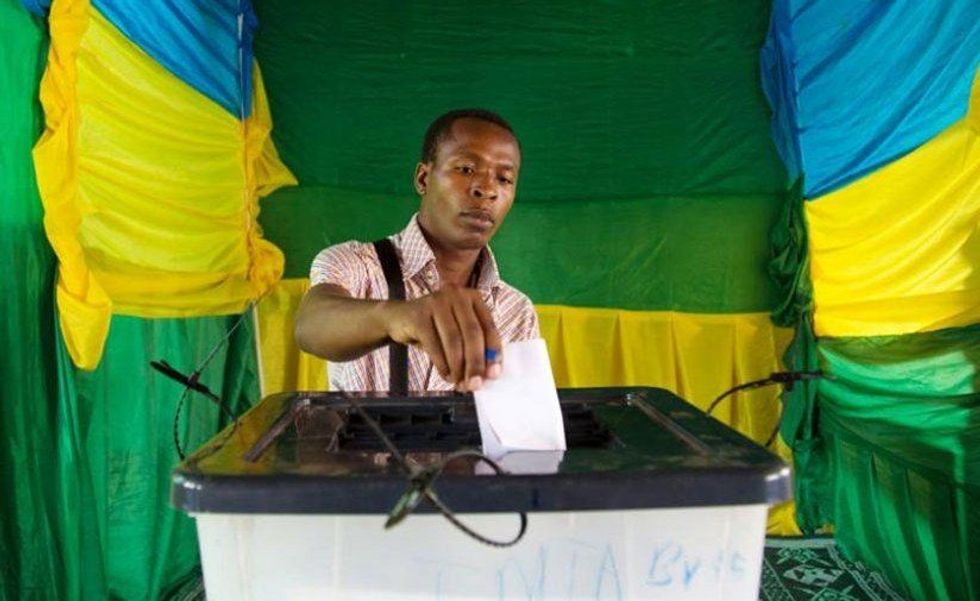 Will Paul Kagame serve a third term in office? Most likely.
The 2017 Rwandan presidential election takes place tomorrow, August 4, and many are calling it a shoe-in for the incumbent president, Paul Kagame, who's held office since 2003.
---
Kagame's main opponent is Frank Habienza the founder and chairman of the Democratic Green Party of Rwanda, who's running on a platform of improved social services for Rwanda's rural communities.
Good luck to @DemGreenPartyRw candidate @FrankHabineza standing to be President of Rwanda tomorrow! pic.twitter.com/uNY0dZJKB0

— Green Party (@TheGreenParty) August 3, 2017
Last week, the election's only female candidate Diane Shima Rwigara, was disqualified from the race after fake nude photos of her appeared online. It's believed that this was done by members of the Kagame-led ruling party, the Rwandan Patriotic Front (RPF).
"President Paul Kagame will eventually be crowned as an undisputed king of Rwanda and will continue to rule the country in a climate of fear and lack of fundamental freedoms," she wrote in an essay published in the Washington Post.
"By extending his 23 years in power, Kagame is denying Rwandans an opportunity to experience the first-ever peaceful transition of power in their country. The millions of Rwandans who will go to the polls will not be exercising their democratic rights, but rather, will be participating in a forced and staged ceremony that will be more like a coronation exercise than a democratic election.
Both her and Habienza, as well as many on the international stage have accused Kagame and the Rwandan Patriotic Front (RPF) of using covert methods to intimidate opponents and force them to drop out of the race.
Kagame's bid for a third term in office was approved in a 2015 referendum, which also cut presidential terms from seven years to five—though the latter will not be put into effect until 2024. Though Kagame has popular support in the country, many have expressed discontent with what is widely considered a hamper on democracy on his part.
Kagame has made public attempts to assuage these fears over the past years, and his affinity for social media and technology has often led to a .
"You requested me to lead the country again after 2017," he said in a 2016 speech announcing his third run for presidency. "Given the importance and consideration you attach to this, I can only accept. But I don't think that what we need is an eternal leader."
Supporters of Kagame and the RPF showed up in large numbers for a presidential rally on Tuesday.