Sampa The Greatis a buzzing poet, rapper, and singer who we've been keeping tabs on for a minute.
The Zambian-born, Botswana raised artist, who currently resides in Melbourne, is now returning with "Energy," her first new release since the 2017 Australian Music Prize-winning album of the year, Birds and the BEE9.

"Energy," which is co-produced by Rahki and long-time collaborator Silentjay, is a head-nodding excursion led by Sampa's interweaving rhymes, which were inspired by her experiences as a Zambian woman.
It features spoken word from Nadeem Din-Gabisi of London's Steamdown collective.
---
"Life is about balance," Sampa The Great tells OkayAfrica. "This year taught me a lot about this. It was very important to me to continue to apply this lesson in all aspects of my life. In the word we live in it is very important we re-evaluate our perceptions of strength and weakness and the balancing of the feminine and masculine aspects of all our energy. It's especially important in our deeply unbalanced world."

The single comes paired with a new visual which director Modu Sesay describes as "an ode to feminine energy, which is essential to all of our existence and the source of life."
Get into "Energy" below.
Sampa The Great feat. Nadeem Din-Gabisi - Energyyoutu.be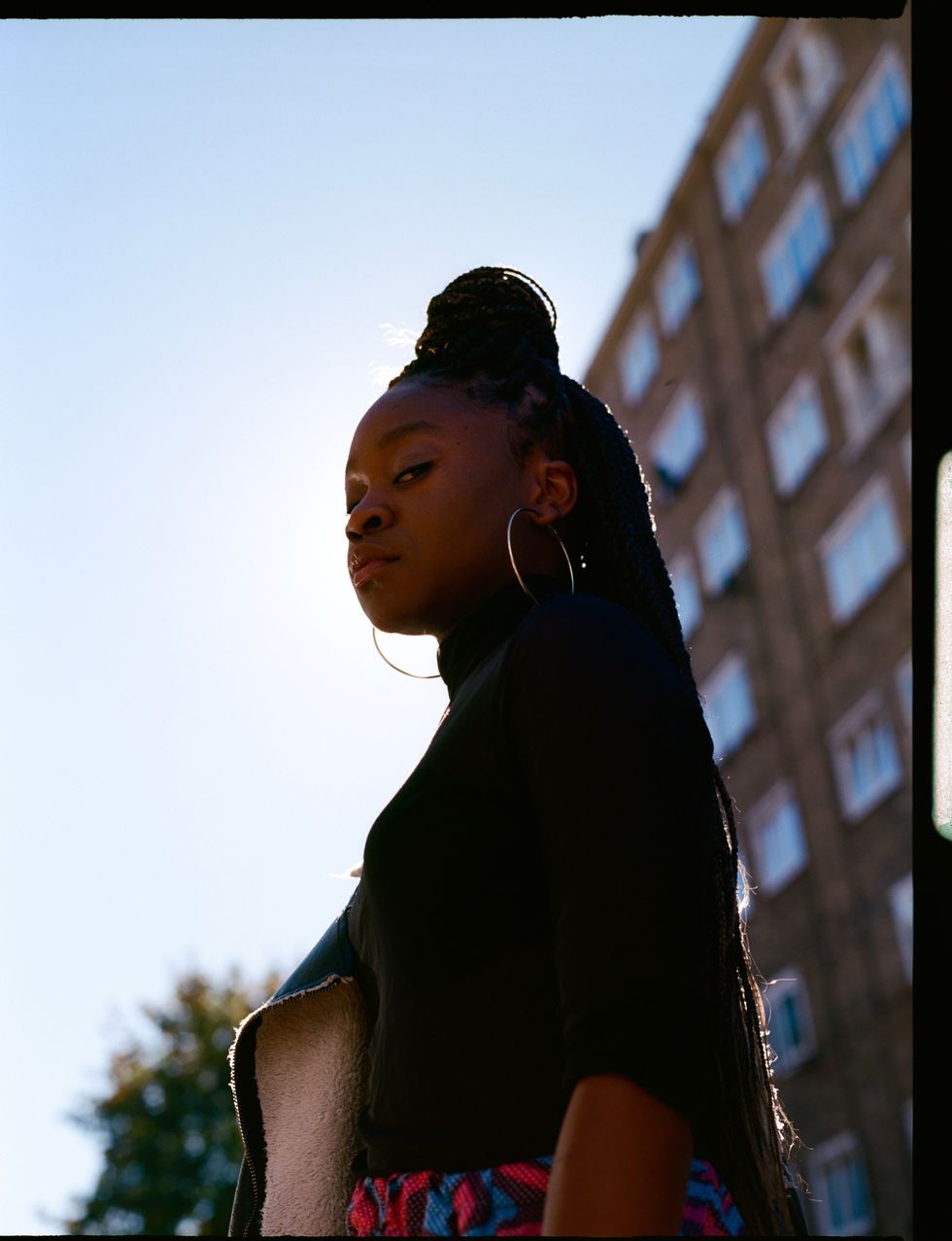 Sampa The Great. Photo: Harry Deadman.