Popular
#SexForGrades: Twitter is Ablaze With Allegations of Sexual Misconduct in Ghanaian and Nigerian Universities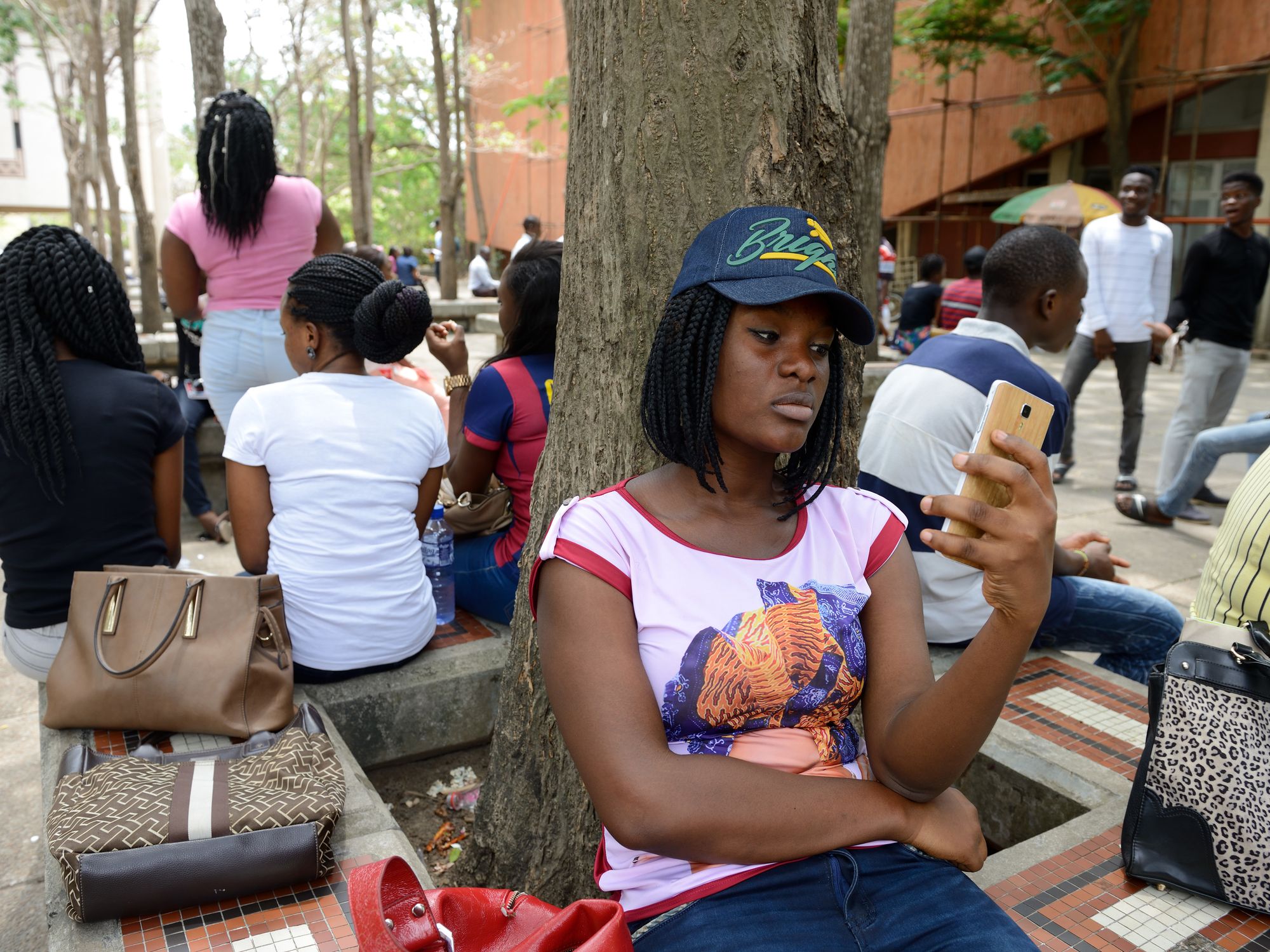 (Photo by Frédéric Soltan/Getty Images)
A new undercover BBC report verifies what female university students in West Africa have always claimed, professors are demanding sex for grades.
UPDATE (Oct 08, 2019): One day after premiering the exposé, The BBC reports that Igbeneghu has been suspended from his position and the University of Lagos officials have sealed off entrance to his office. The BBC also states that many more students have come forward with their experiences via the link provided at the end of this article. They have also now provided a full hour's long documentary of their reporting, embedded below.
Ghana and Nigeria are rallying against the same upsetting news today. Students and parents of all genders have joined together to show outrage at a subject that has long been taboo: sexual misconduct and extortion in the education system. And West African social media has been buzzing with discussion about "Dr Boniface," "lecturers," "University of Ghana," "Unilag" and, the most important, "#SexforGrades."
---
The activity is sparked by an exposé released earlier today by BBC Africa Eye called Sex for Grades. In it, reporter Kiki Mordi and a team of undercover female reporters used hidden cameras to document how top lecturers at the two universities conduct themselves with female students. Mordi states that they knew which professors to target after spending nine months interviewing current and former students. The professor that has received the most mentions on social media is Dr. Boniface Igbeneghu of University of Lagos, a former sub-dean and the head pastor of a local church (he's been asked to step down after the release of the report).
Watch here:
In the report, an undercover reporter assuming the identity of a 17-year-old–under the legal age for sexual consent in that region—went to him to inquire about admission to the school. There is video footage of Igbeneghu commenting on her appearance, stating he can easily have 17-year-old girls, making lewd movements during a "prayer," asking her about her sex life and, in another instance, asking the under-cover reporter to lock the door so that he may kiss her. The BBC report goes on to interview multiple women who say they have been abused by Igbeneghu, one of them stating she has attempted suicide multiple times because of the abuse.

I hope we do not make #SexForGrades just about punishing the few lecturers who have been exposed as predators... bu… https://t.co/eW1QIc2qcW

— Kuukuwa Manful (@Kuukuwa Manful) 1570436081.0
In Ghana, the reporters sent an under-cover reporter posing as a graduating student interested in a master's degree to Dr. Paul Kwame Butakor at the University of Ghana. In the video he is seen asking to be her "side guy' and also offered her a work placement in his department though the deadline had passed. In every instance, it seems there is an unspoken agreement of sex in exchange for career advancement. At one point, Igbeneghu states it outright that "there is a benefit" and that "she pays for it with her body."
it's extremely difficult to speak up against sexual harassment whilst being a student, EVERYTHING, for you, is at stake. #SexForGrades

— JJ (@JJ) 1570434833.0
The responses online have shown solidarity with the women, pleas for more investigations, punishments for those found guilty and connections to a larger systemic problem in how both countries treat women. The exposé comes at a time when many countries around the continent are calling for government attention and social action to improve the safety and lives of women.

Read on for some of the tweets from Ghana and Nigeria. If you have any stories of sexual harassment in an African university, the BBC is looking to hear more experiences that can help in this investigation. Contact them here and watch for more footage to be released in the coming days.

Some girls even wear wedding bands to avoid lecturers disturbing them. But guess what? It doesn't work #SexForGrades

— AUNTY ADA (@AUNTY ADA) 1570448987.0
Someone actually said it's against the law to video someone secretly while talking about Dr Boniface 😡 so YOU watc… https://t.co/ZtBausH31N

— Uche Jombo Rodriguez (@Uche Jombo Rodriguez) 1570449025.0
#SexForGrades When Kiki Mordi first spoke to me on the phone about it,I told her my story. I didn't realize I was… https://t.co/qulT3JUNWE

— Nonye (@Nonye) 1570443781.0
alleged /əˈlɛdʒd/ adjective said, without proof, to have taken place or to have a specified illegal or undesirabl… https://t.co/hTncYp0Ga5

— Amara Nwankpa (@Amara Nwankpa) 1570436176.0
Dr Boniface is a Senior Pastor of a church who saw nothing wrong in Harrasing 17 year old girls. Most annoying pa… https://t.co/Zvj4jtiLVC

— AJ | Adonai (@AJ | Adonai) 1570437555.0
Avoid those lecturers..BLOCKED. Students tempt lecturers..BLOCKED Don't air the docume..BLOCKED It will tarnish… https://t.co/rNSeplY31Z

— Ugwunna Ejikem (@Ugwunna Ejikem) 1570435570.0
Glad to see #SexForGrades trending in Nigeria and Ghana. If you did not hear of rape/coercion/sex for grades while… https://t.co/yzNCKjDj30

— The Writer Formerly Known As Elnathan (@The Writer Formerly Known As Elnathan) 1570451360.0