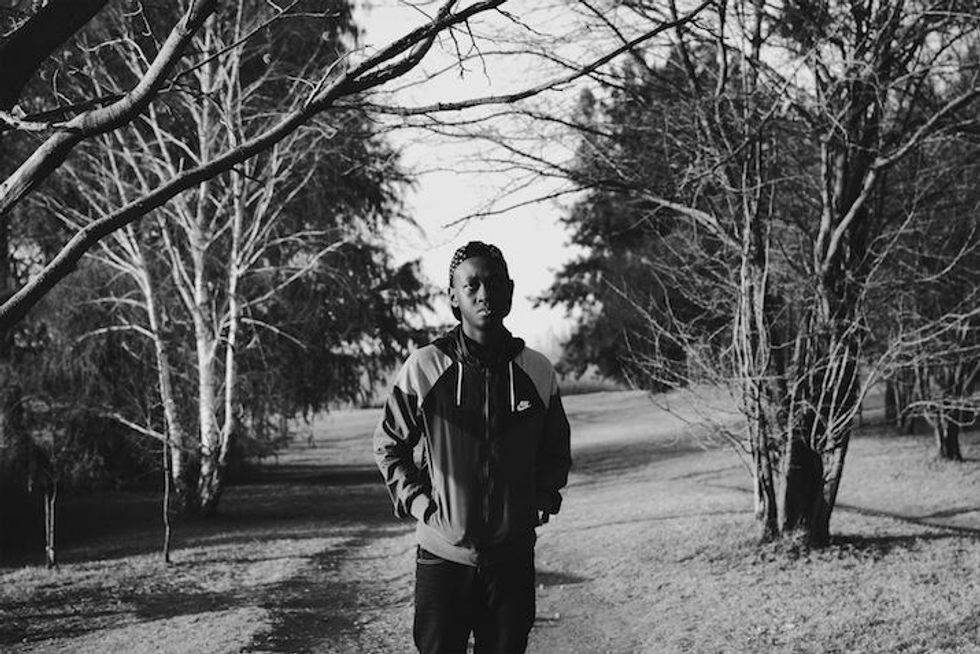 ---
Photo by Simnikiwe Buhlungu
If "Poundcake Freestyle" was Alec Lomami/WELL$ affiliate Sipho The Gift's righteous birth onto the South African hip-hop scene, and "Somewhere" his painful growth, then his latest offering "Dont Let Me Fall" is his ferocious stomp upon that world. Taken from the Kimberley-born, Stellenbosch-based rapper/producer's forthcoming debut mixtape, Coming of Age, the new song has Sipho running through a ring of perky keys, rough drums, and rumbling basslines to blaze his path. Talking to Okayafrica about the track, which he self-produced, Sipho says:
"'Dont Let Me Fall' was born out of the frustration of being underestimated boxed in the boom bap box. The hard drums are pacey and allowed me to metaphorically beat my fists on my chest all along the instrumental. This [is] very different to my initial introduction. As I've mentioned before, I pull from many varied musical influences. I wanna show my versatility and dexterity. This is just yet another teaser to the variety one can expect from the project."
Listen to "Dont Let Me Fall" below, and keep posted for Coming of Age to drop in early 2015. Sipho's next video is due out at the top of the new year. For more, follow Sipho The Gift on Facebook, Twitter and Soundcloud, and listen to him freestyle over Drake's "Pound Cake" and watch the Saturday morning cartoon-inspired clip for "Somewhere."