If "stick to your plan" was a person, it would be Solo. In 2008, the South African emcee decided he would release a trilogy of albums that will chronicle his journey as a human being and his chosen career of being a rapper.
"I decided on it in 2008," says Solo, a day before the release of the last iteration of the trilogy, C.Plenty.Dreams in September. "I started applying my mind in 2009, and I did it. I also got tired of it halfway through. Simply because as a person, you grow and you're like, 'ah, now I'm stuck with having to do this thing I decided on when I was a teen.' It's the reason why you didn't see [Lupe Fiasco's] L-U-P-end and [Kanye West's] Good Ass Job. People evolve. I'm quite happy that I was able to finish what I started."
C.Plenty.Dreams is the last instalment in the trilogy, which kicked off with .Dreams.A.Plenty, his stellar 2014 debut album. The album, which was preceded by the EP No Shades of Grey (2011), revealed Solo as a highly conceptual top tier lyricist. In the album, Solo shared his ambitions and idealistic views on his chosen trade.
.Dreams.B.Plenty followed in 2016. Solo, who was now an award-winning artist after scooping Best Newcomer at the South African Hip Hop Awards in 2014, exhibited more aggression while giving his listener an update on his journey.
---
In 2017, Solo took a break from the trilogy, releasing Tour Dates, an album which he worked on with his band BETR Gang (consisting of AlDa3rd, Th&o and Solid The Gifted). Tour Dates, unlike the trilogy, came with multiple rapper features.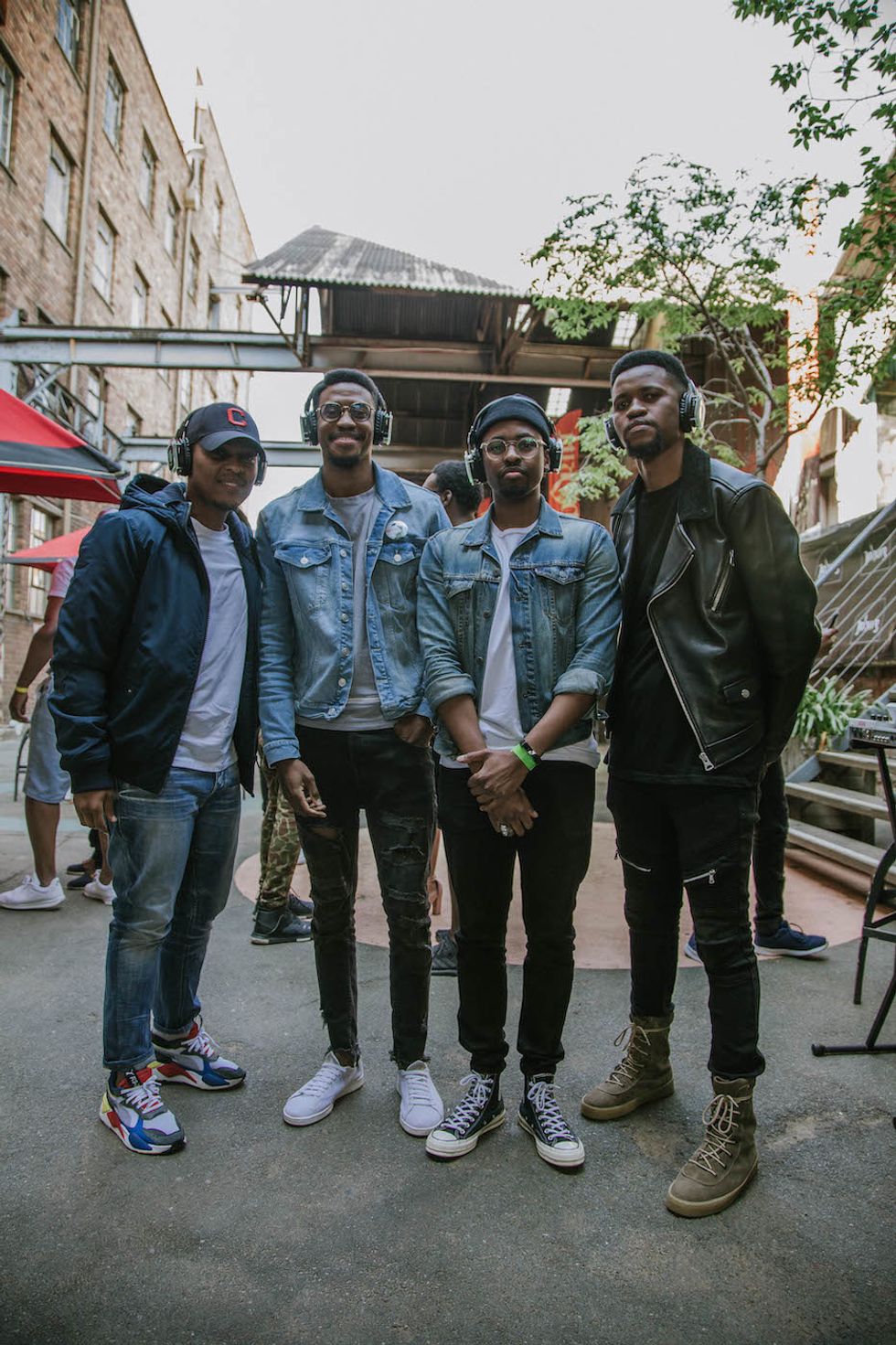 C.Plenty.Dreams is a different beast altogether. Solo's life has changed a lot in the last few years. A few months before releasing it, he married his long-time girlfriend, actress and singer Dineo Moeketsi who he's been together with for more than seven years. In 2018, both of them heeded the calling of being a sangoma (healer). The spirituality in his earlier music, for instance the video for "Jubilee No Ligamo," now makes sense to those who don't know him personally.

This connection with the elders led to a shift in Solo's mind. "When you start to relate to an older generation, you're like konje we have an identity crisis in this country. You forget as you keep going. You forget that our story is that of an interruption that kicked in, and things got adjusted. So, konje there's that. Konje it makes sense if at some level you start to go, 'No, man, actually who are we?' or more so today. That's got nothing to do with music, but those things started to kick in. It has a real influence on the music. It's dope, man."
That notion contextualizes lines like "What is opulence to someone who has found a hidden truth about our history, and is dying to express upon it?" (from the song "See Plenty Dreams") in the album. The thirties have come with a lot of revelations and priority changes for Solo. He's looking at the past while making sure to not lose out on today and tomorrow.
Sonically, C.Plenty.Dreams references South African genres such as kwaito and bubblegum. "Promises," which features Kwesta, wouldn't feel out of place in a TKZee album, "Stru Nas'," "High Power" and "Two by Two" stray away from the usual tempo and rhythm of hip-hop, rather opting for higher tempos and textures that are lifted from vintage genres.
Afrocentric vocal samples that are contorted into unrecognizable hums and chants are panned to the fringes to create a spacious environment for vocals on most of the beats.
"[The album] is sample-heavy in vocals, not production," Solo explains. He states that hip-hop is responsible for his love for music from previous generations, even before his time. He wants (South) African music from previous eras to be introduced to this generation through today's music including his own. "It's a form of archiving if you think about it," he says. "It's re-introduction, and if you listen to it and do your homework, you start to learn about all the very necessary records and stuff."

Lyrically, C.Plenty.Dreams finds Solo at an interesting stage of his life. His wedding was turned into a big reality miniseries that he co-executive produced with Dineo under their company Langa Enterprise Hub.
Titled Kwakuhle Kwethu, the three-part series aired on 1Magic, one of the country's most popular cable TV channels. "There's no way that my wedding with Dineo wasn't going to be a thing," Solo says when asked about the decision to turn his wedding into a production. "Control the narrative then. Also, the special itself is an artistic endeavor, don't forget that. The way I saw this in my head last year and when we really started discussing it and putting the idea together was that it would be an audio visual; the album being the audio, the [docuseries] being the visual that holistically showcases the step."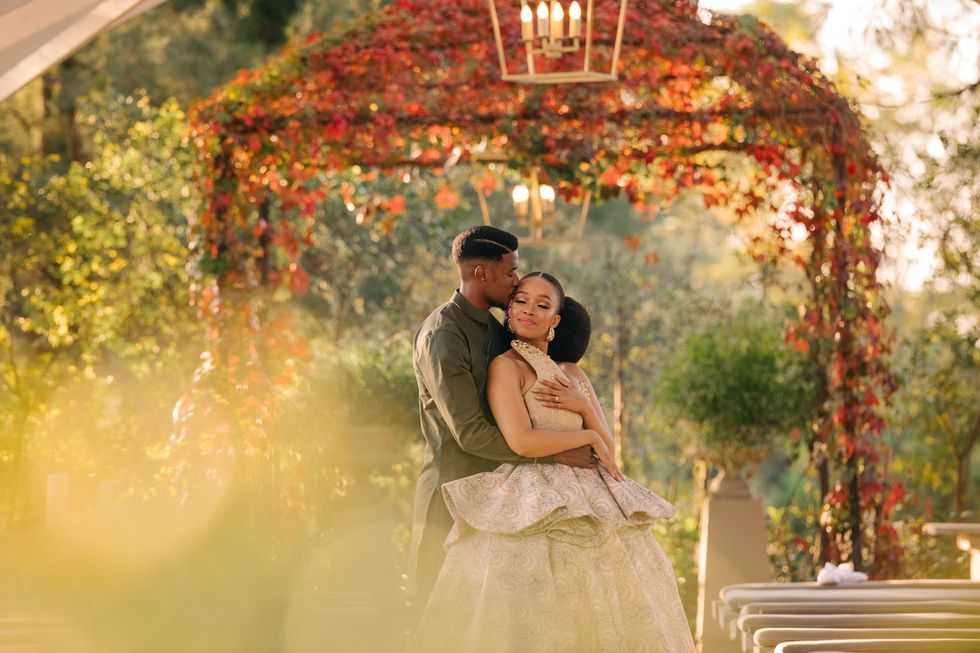 It's tough for Solo to answer if the trilogy played out as he had mapped it out in his head. "My aim with the trilogy," he says, "has always just been the expression of success come this time, and also what success means to me at this time. By virtue of that, what I was kind of playing around with and what I landed on, just in terms of my interpretation of success, so balance became my theme."

The pillars of focus when writing C.Plenty.Dreams were, he says, "family, marriage, spirituality, financial success and then what I called structure, which is essentially the balance of those pillars."
Solo reveals that at the time leading to the making of the album, he felt the need to return to his parents and ask them questions. He wasn't sure if he was on the right path. Excerpts of those conversations with his parents can be heard on the album, just like with most of his previous projects.
In the song, "Highlight Reel," the emcee's mother explains to him how the family's financial struggles led her towards spirituality. She also speaks about how she decided to be a social worker in places that don't have access to such services.
His father gives him reassurance, telling him he's proud of his journey in the track "Show the Bloopers." The track is strategically placed after "Imposter Syndrome," a song in which Solo vulnerably reflects on his craft. "Impostor syndrome is the thing that goes, 'nah dawg, you know you ain't it.'" says Solo. "And I've dealt with that all too often. Even in making the record, it was the first time I sat with the fellas and realized everybody in the room felt that way, I'm talking Buks with his catalog, and that's border line insane."
The song, however ends on a positive note, with Solo half-rapping half-speaking: "The time put in between A, B and C alone is evidence enough/ whether or not, I call my own bluff/ It's 'cause believing in one's greatness doesn't feed anxieties as much/ So, let's say you not good as they claim/ You can't be as bad as what's suggested by your brain in any given day/ So work while you scared and work while you in doubt."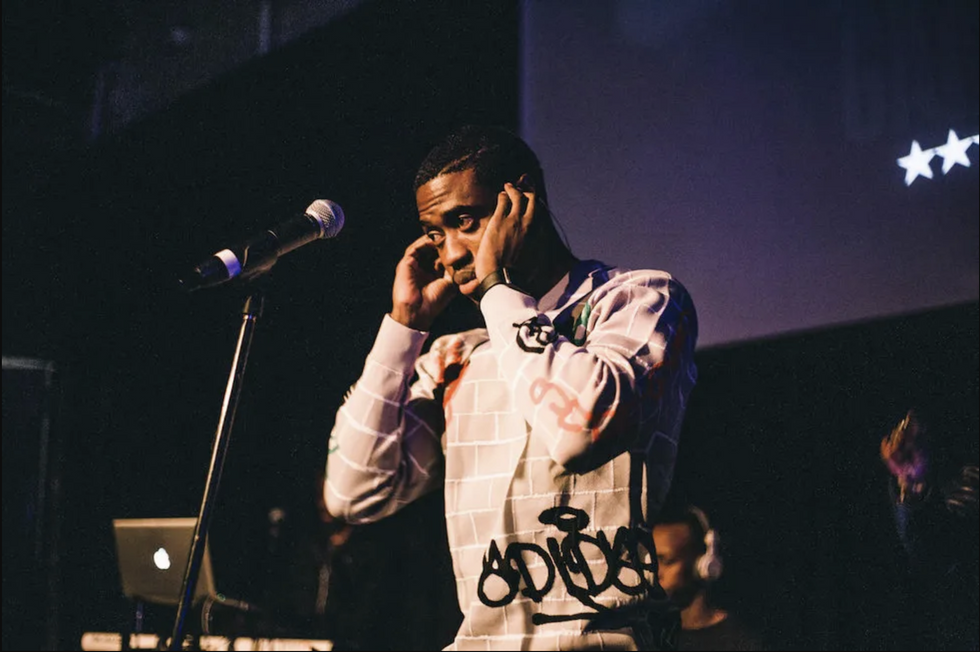 Solo, however, has nothing to worry about. C.Plenty.Dreams is a fitting epilogue for a trilogy that saw him grow into himself and get better as a rapper and musician with every iteration. As a rapper, Solo now has more character, is frugal with words in his lines, which explains the brevity of the album. The music he picks and creates with his production team also allows for plenty of experimentation with flows.

Just like with all his projects, there's a lot to deduce from C.Plenty.Dreams. For instance, the concept of dreams extended from a career and life trajectory into the spiritual realm. "I graduated in November. That year pretty much was that. It was this heavily spiritual undertaking. Literally being, and honing this foresight, this seeing and interpreting of dreams."
These spiritual undertones are evident on the album's cover. Shot by your favorite South African rapper's go-to photographer Austin Malema, the artwork shows Solo getting a Vikings funeral. "It also has Eastern influences in the flowers and the brightness of the colors," says the emcee.
Explaining the meaning of the cover, Solo says, "The main thing here is the finality of it. It's death. I've seen people who've tried to be like, 'No, he's not saying that, it's more sleep.' No, nigga, it's death. Many different religions or maybe faiths have an interpretation of what death is."
Since Solo is sitting right here in front of me playing what's one of the strongest entries in an already solid discography, this death is of course symbolic. "The whole idea is much like Christianity and baptism, it's being born again essentially," he says. "There's a finale to old life and to then wake up, too. Aspects of, again, European royalty; the sea and stones that are on my eyes, which means even in your death you will continue to see." In the physical world, however it means something different. "I guess if we're speaking to living the success, it's shedding everything else," he says.
Listen to C.Plenty.Dreams below: