Audio
9 South African Hip-Hop Songs About Fatherhood
Rappers on their fathers and being fathers themselves.
Note: This post was updated on June 16, 2019.
The "raised-by-a-single-mother" narrative is common in rap. So much that rap songs about fatherhood are few and far between.
---
For this Fathers' Day, we dug for some rap gems from South Africa which show appreciation to fathers, and those of rappers talking about their roles as fathers.
Featuring selections from South African names like Cassper Nyovest, Riky Rick, Reason, ProVerb and more, this list of 7 songs will take you into the love, care, and, sometimes, neglect that comes along with fatherhood.
Hear 7 South African hip-hop songs about fatherhood below.
Cassper Nyovest "Superman" (ft. Tshepo Tsola)
Cassper Nyovest featured Lesotho music legend Tshepo Tshola, who is the rapper's dad's favorite musician, on a song he dedicated to all fathers. In the song, Nyovest talks of his father as a superman for the lessons he taught him ("Thanks for teaching me to believe in The Word/ Thank you for teaching me to never hit a girl/ Thank you for teaching me to cry when I hurt/ Thank you for teaching me to cry when I hurt") and for protecting him from bullies in school, among other things. Tshepo Tshola's vocals give the song soul and a nostalgic feel.
A-Reece "Family" (ft. P-Jay and Amanda Black)
"Family" is one of A-Reece's best songs—the storytelling is astounding as the rapper narrates how he grew up with parents who were sleeping on separate beds, and how it affected him and his siblings. A-Reece's mother was the breadwinner as his father was jobless and didn't care for the family. It led to Reece assuming the breadwinner role at 16. He hated life because of his father. But the song ends on a good note, as Reece has forgiven his father, who now has a job, and is playing his role. "Family" is an intense, painful, and beautiful song from a gifted rapper. Amanda Black's hook is a tearjerker of note.
Emtee "Avery"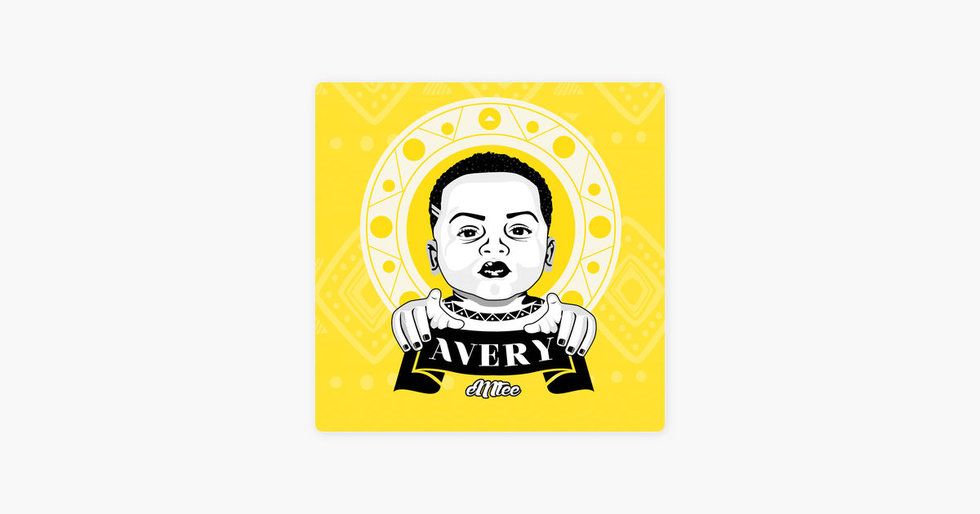 Emtee's debut album Avery was named after his son and the title track is dedicated to him. Over a mellow key-heavy beat, Emtee pours his heart out, revealing that his son is the best thing that has ever happened to him, and is the reason he hustles and makes sure he gets the best for him. What makes the song effective is that it's told in second person, so it's like you are listening to a father talking to his son, giving him advice and telling him how much he loves him.
Reason "No Sleep" Remix (featuring Tumi, L-Tido, Ginger Trill and Monoea)
The remix of Reason's song "No Sleep" isn't entirely about fatherhood but Reason's verse is. The rapper had just lost his son, and it led to one of his best verses to date (and he has a lot of those). He was remorseful and broken, spitting touching lines like: "I'm thinking how can they doubt me/ They thinking how can you not sleep?/ I'm thinking the most I spent on my son was a funeral paid with rhyme schemes/ Rest in peace to Lil O/ May God accept his little soul/ I'll do my best to live with the fact that he'll never see me kill shows."
ProVerb "The Journey"
ProVerb's music has always been autobiographical. Towards the end of his second album Manuscript (2006), ProVerb took some time to talk to his unborn child, and gave us access. The music he was given by Battlekat was fitting—a warm bass line, smooth keys and soft percussion. The rapper spoke of his excitement, fear and apprehension of the idea of being a first-time father. He rapped: "I'm being brave for the sake of everyone involved/ But truth is I'm a little afraid of what's going on/ I haven't even told your grandmoms/ Don't think I'm a coward, I just communicate better through my songs." His delivery was also smooth—as if he was giving his baby a lullaby.
Riky Rick "Papa Song"
On "Papa Song,"Riky Rick talks of his late father and how growing up without a father affected him after being a drug addict, he eventually became a stronger man. There is vulnerability in his voice and the sinewy synths add to the song's somber mood.
An excerpt:
"I miss you, pops, we miss you, pops/ To tell you the truth, no one cared if you were rich or not/ All I ever wanted was daddy to hold me down, to ask me questions/ They say my daddy never around when you got sick, I think I got the feeling you'd die/ But I never had the courage to cry/ So now I'm at the bar/ I'm thinking my life done/ 'Cause everything you know you meant to teach it to your son/ And everything you need to know you meant to learn it from your daddy"
ProVerb ft. HHP "Bread Winners"
On his third album, 'Verb was a different man than the man he was on his previous two albums—the unborn baby he was talking about on "The Journey" had done some growing up. "Bread Winners" saw him and fellow rapper HHP celebrate fatherhood and being responsible family men. "Breadwinners" even featured ProVerb's baby's vocals. The video, which was shot in a mall and contributes to the song's narrative, showed the two emcees shopping for babies' toys and clothes.
Sjava (ft. Saudi) "Baba"
On the song, Sjava talks to his late father. He talks about missing him and wonders if his father is watching over him or is proud of his achievements. He tells him he is not mad at him for breaking up with his mother. He even wonders if his purpose in life to ask for forgiveness from his mother on his father's behalf. Pretty intense.
N'Veigh "1st of June"
On his debut album titled Peanut Butter, N'Veigh dedicated a whole song to his son, expressing his dear love to his "beautiful boy." He tells the story from when his little one was born, to present day. He touches on the uncertainties that come with knowing you are about to father, citing some advice his father gave him about being a parent.