Music
The Best South African Songs Right Now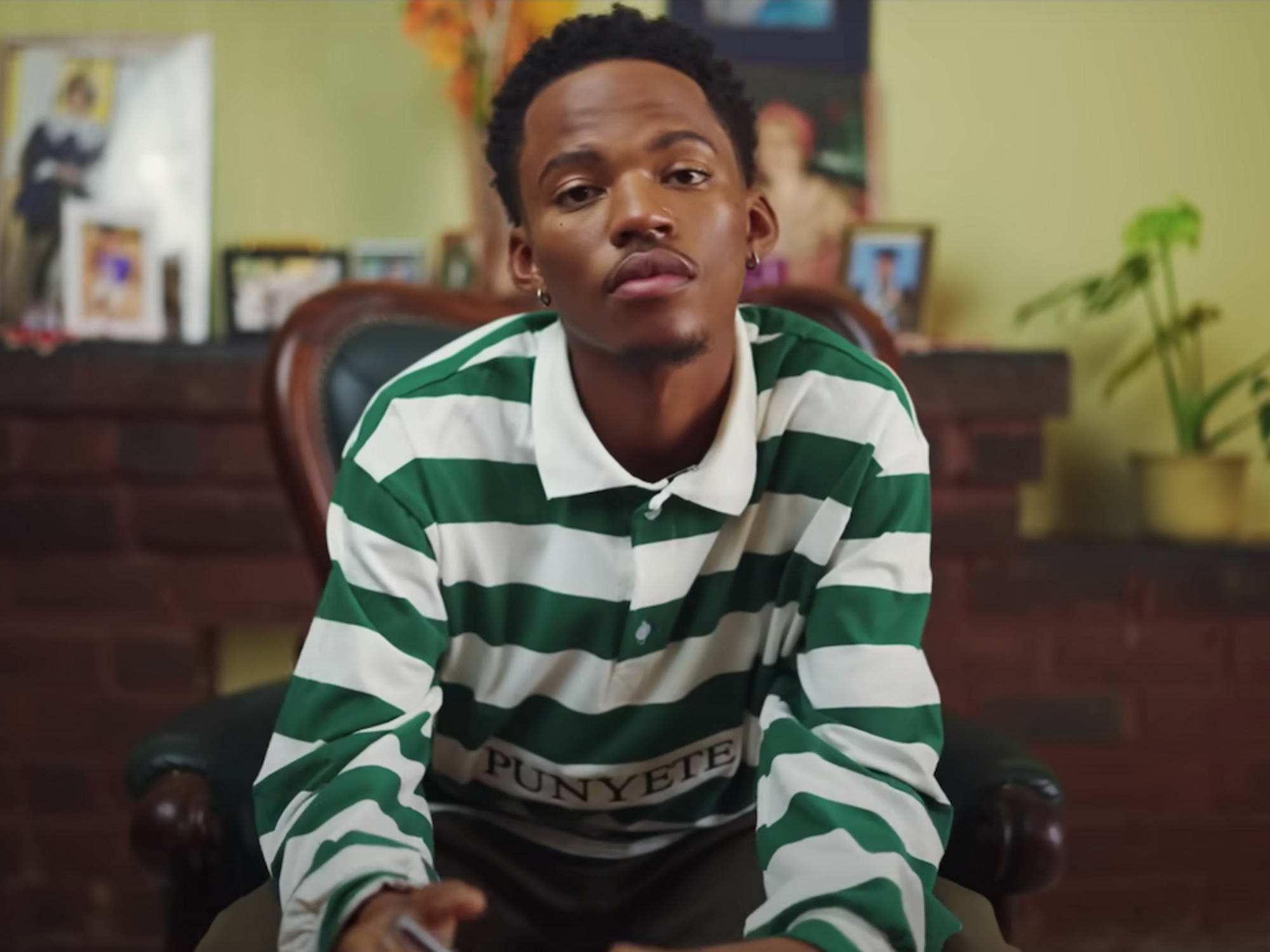 (YouTube)
Featuring new South African music from Loatinover Pounds, Karyendasoul, Kwesta, Blxckie and more
Here are the South African songs and music videos that caught our attention this month.
---
Loatinover Pounds "Sosh Plata Remix" ft. 25K & Thapelo Ghutra
Rap newcomer Loatinover Pounds is having a moment. The MC has struck gold with his breakout single "Sosh Plata" and its accompanying remix. He recently dropped the visuals for the 25K and Thapelo Ghutra-assisted remix of the viral track, which is already a contender for this year's best hip-hop song of the year.
Karyendasoul 'We Live 4 Our Music'
"Imali" hitmaker Karyendasoul finally released his long-awaited debut album, We Live 4 Our Music. While most of the project is deeply rooted in Afrohouse, Karyendasoul also experiments with different sounds and incorporates a lot of vocals. The 10-track project has appearances from the likes of Zakes Bantwini, Msaki, Ami Faku, and Simmy.
Brenden Praise 'Mhalamhala'
On his debut album, singer/songwriter Brenden Praise puts a dance spin on popular Tsonga hymnals. To achieve this eclectic fusion of house and gospel music, the vocalist worked with talented producers like MÖRDA (former member of Black Motion), Mpho.Wav, Mhaw Keys and Atmos Blaq.
Kwesta & Kabza De Small "Huzet" ft. Papta Mancane, Ma-E, FKA Mash
Kwesta and Kabza De Small dropped the first music video from the critically acclaimed collaborative album Speak N Vrostaan. The Ofentse Mwase Films directed video was shot in Kwesta's hometown of Katlehong and visually portrays the township feel and aesthetic of the album.
Atmos Blaq "Kwa Mama"
Rising producer/DJ Atmos Blaq finally released his highly-anticipated thumping single "KwaMama" on Stay True Sounds. The eclectic record blends elements of Afrotech and amapiano and has already gained major support from some big names within the Afrohouse scene like Kitty Amor and DJ Kent.
Darque & Sjava "Mngani"
The release of Darque's forthcoming album More Life draws near with the release of his new single with Sjava. The track comes after the release of the Murumba Pitch-assisted "O Khokho" and maintains Darque's signature Afrohouse sound.
Stino Le Thwenny "You Want Some More?" ft. Maglera Doe Boy
Stino Le Thwenny links up with Maglera Doe Boy on their new infectious tune, "You Want Some More?". The song's accompanying music video features portraits of the artist performing the track, including a frame from Hype Magazine cover. The duo recently went independent again after a few successful releases with Universal Music Group.
Blxckie "ronda"
Prolific rapper Blxckie unleashed cinematic visuals for his energetic track "ronda," taken from his 9-track EP THE4MULA. The Jasyn Howes-directed music video is easily Blxckie's best and in a tweet shared that he decided to go the extra mile with this one.
Jonathan Butler 'Ubuntu'
Legendary jazz musician Jonathan Butler returns to the spotlight with his new album, Ubuntu. The LP boasts contributions from Stevie Wonder, Marcus Miller, Ntokozo Mbambo, Ernie Smith, Mornay Hofmeester, Russell Gunn, amongst others on multiple instruments and vocals.