Stephen Tayo thinks Nigerians are naturally fashionable people, and we don't disagree.
After all, the 24-year-old fashion photographer would know—he's travelled throughout the country, capturing what to some, including his very subjects, might appear as unassuming everyday looks. To him, however, they're markers of ingrained taste.
To the young photographer, who got his start in fashion after earning a degree in philosophy from the University of Lagos, that's exactly what being "fashionable" is all about: genuine effortlessness. Though he didn't pursue a career in the field, he seeks to bring philosophy into his work, figuring out why exactly people dress the way that they do. We get a glimpse of that vision through his many photo series which explore high fashion with a broadening lens. With Tayo behind the camera, we get to see that places like Lagos and Accra are every bit the "fashion capitals" as Milan or Paris.
With his latest series on the eighth annual Chale Wote Street Art festival, published in Vogue earlier this month, the "it" photographer helped introduced a new audience to the sartorial prowess of the festival's young Ghanaian attendees. For Tayo, it's less about just showcasing the impeccable style that he has always known to exist on the continent to an international audience and more about giving his subjects an opportunity to relish in their style by seeing themselves represented on globally recognized platforms like Vogue.
---
We caught up with the photographer following the success of his recent feature in the publication and his work on Skepta and Wizkid's music video 'Energy' to discuss some of the highlights of his growing portfolio, advocating for fellow Nigerian creatives and his vision for capturing fashion on the continent.
Read on for our conversation.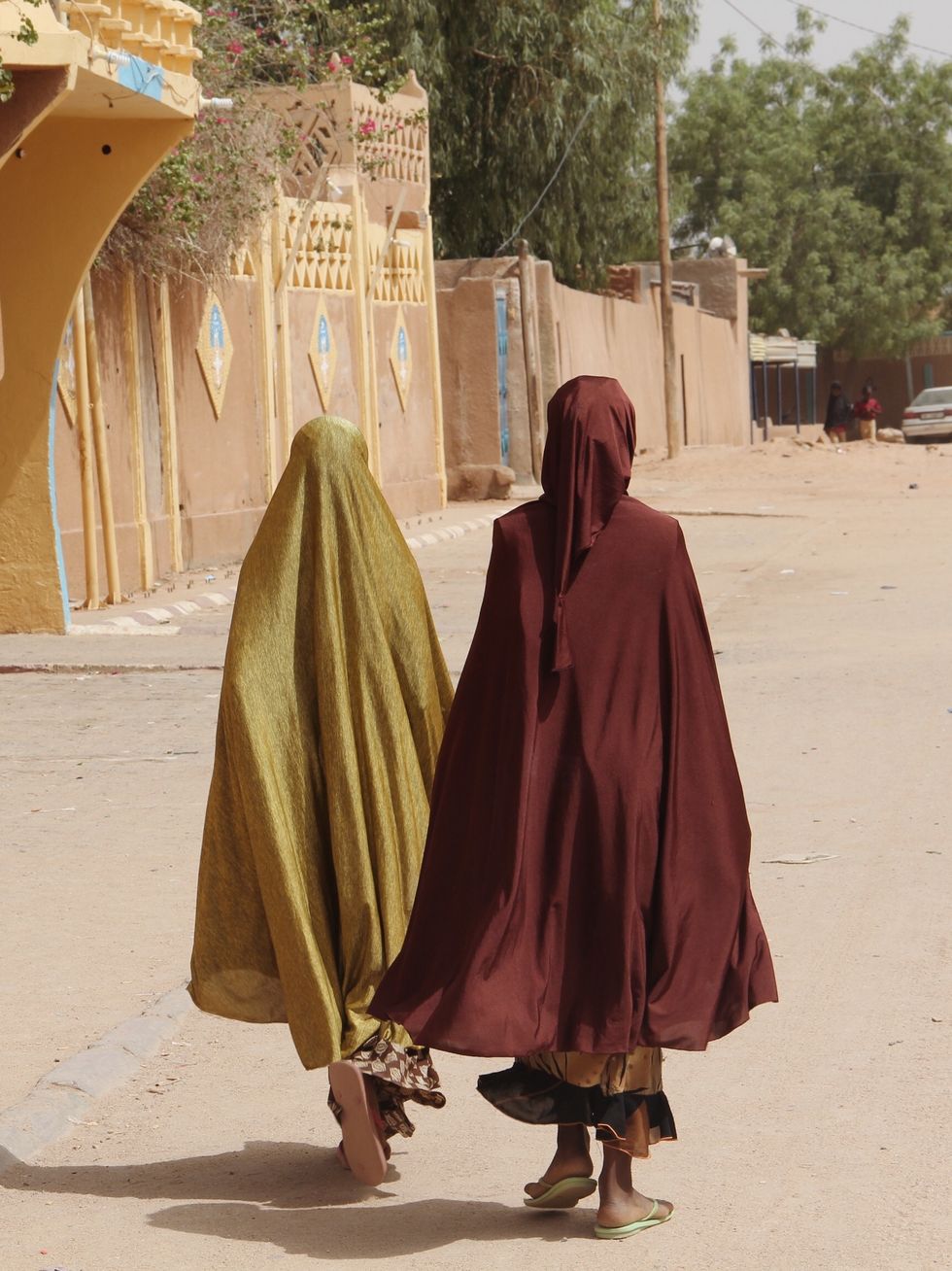 Photo by Stephen Tayo.
This interview has been edited and condensed for clarity.

What drew you to pursue fashion photography?
I'm trying to understand how people can look effortlessly beautiful. Because some people can just wake up and look fashionable. It's a Nigerian thing, especially in Lagos, where people actually do dress up. People know how to dress. It's not something they learn—it's not like they have a mood board that they study. It's just their style, and I figured why not document that lifestyle?
So it's all about capturing people's natural fashion sense?
Yes. Yes.
When you were starting out, who were you looking to for inspiration?
I was actually so obsessed with Hassan Hajjajand Seydou Keita because when they were photographing, they were not under pressure. They captured what they could capture so easily and I'm taking a queue from them. Hassan is still functional and is really amazing. He's one of those people that I would really love to meet when I go to London. Those guys are really iconic and Samuel Fosso as well.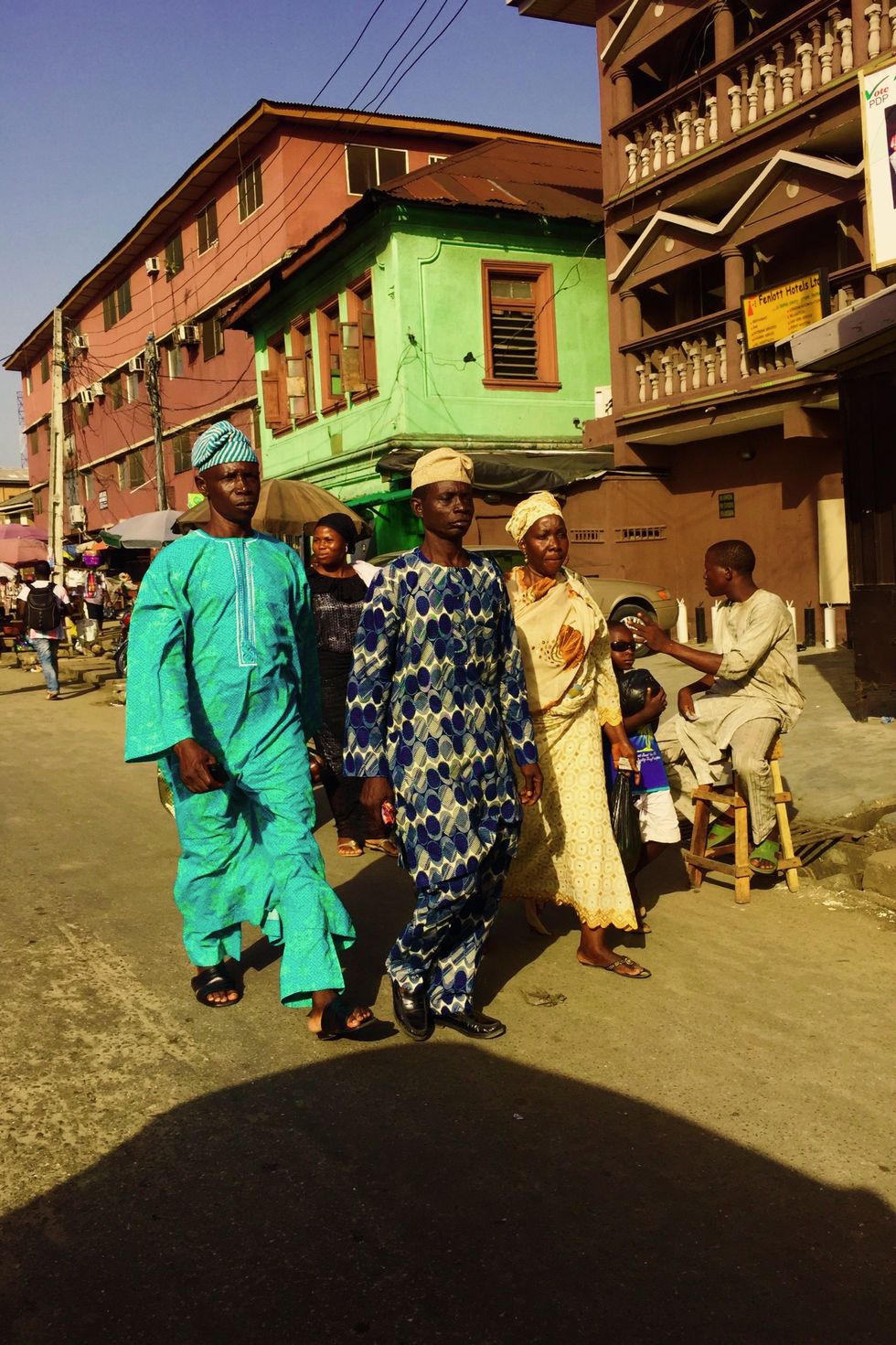 Photo by Stephen Tayo
What's your experience building a creative career in a place like Lagos? Not everyone can do that.

For me, because I'm not from a rich background, it's really hard navigating in a classist society, but I've always tried to channel and pursue good energy toward believing that I'll always survive in doing what I believe in. Sometimes as a young creative, you see all of your mates doing amazing things and you kind of want to compare yourself. As for me, I've kind of let it go and have just decided to live my life—to each his own. Lagos is really interesting. I feel so blessed to be working from Lagos. I feel like a champion, with all the leaps I've made and the opportunities that have come my way.
Recently, I read an article in GQ and that said that Dakar in Senegal was the most fashionable city in the world. They were really amazing photos, but some believe they didn't capture the true style in Dakar because it featured all Western designers. Of all the places you've shot, where would you consider to be the most stylish?
I would say that Kano was a dream for me. There are a lot of similarities with Kano and Dakar because it's very traditional. I've never been to Dakar, but there is a strong traditional element and a lot of family representation in the way people dress in Kano as well. It's the most fashionable place I've ever been to.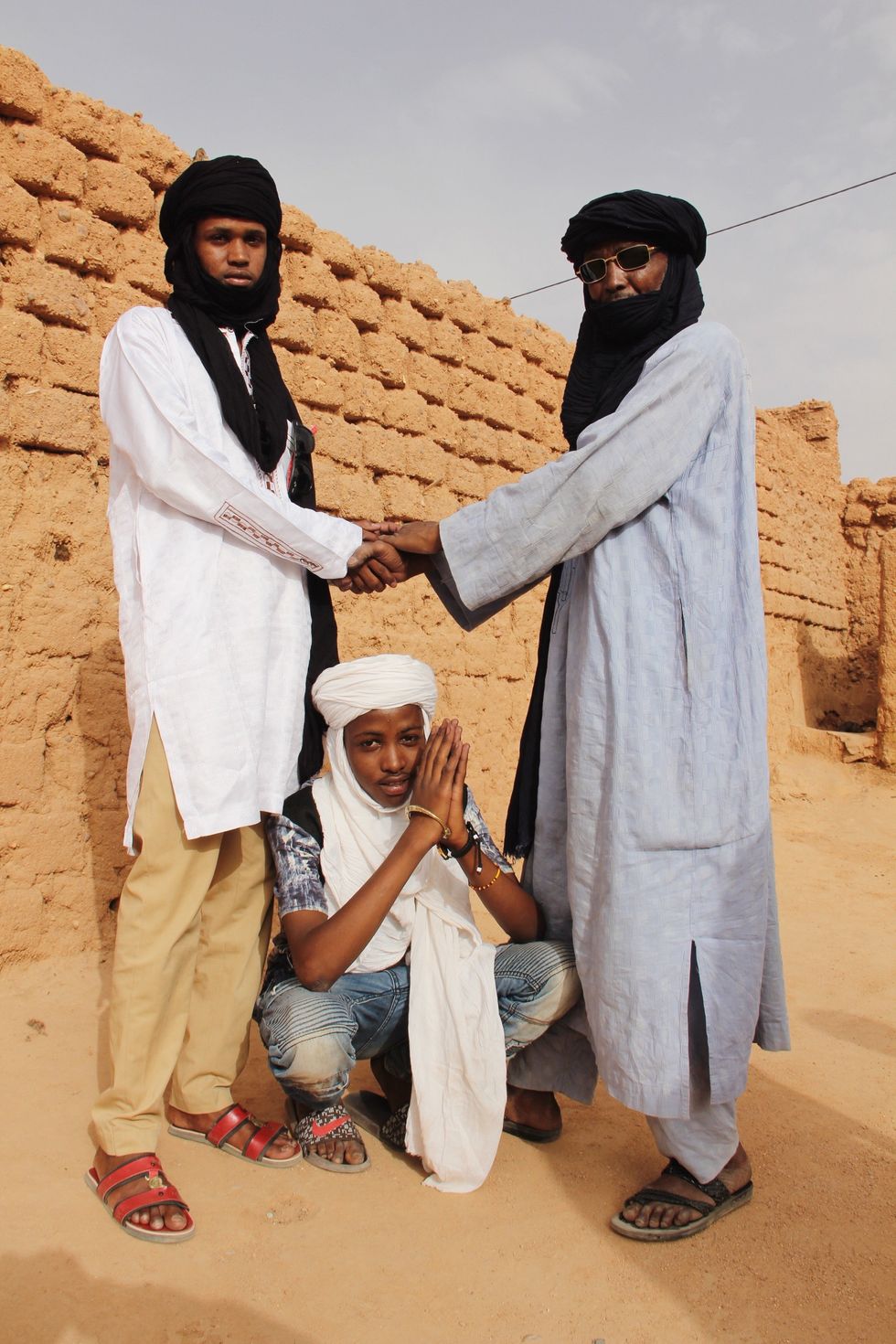 Photo by Stephen Tayo
Your Chale Wote pictures really took off with the feature in Vogue. In a way, you sort of introduced a new audience to that festival because I don't think all of Vogue's readers knew about it and how fashionable it was before seeing those images.

When I got the assignment to go to Ghana, I was like "oh yes, definitely." Ghana is close to Nigeria and the fact that I was able to capture people the way I captured them was amazing. It was really stressful for me though, trying not to get in between the crowd.
I was glad that Vogue recognized that there is so much happening in West Africa that needs to be spotlighted. But, the happiness comes from the fact that Ghanaians were happy, which is the most important thing. I'm always thinking about how I represent people's country especially if I'm not from there. It seems that so many appreciated my effort, and that means so much to me.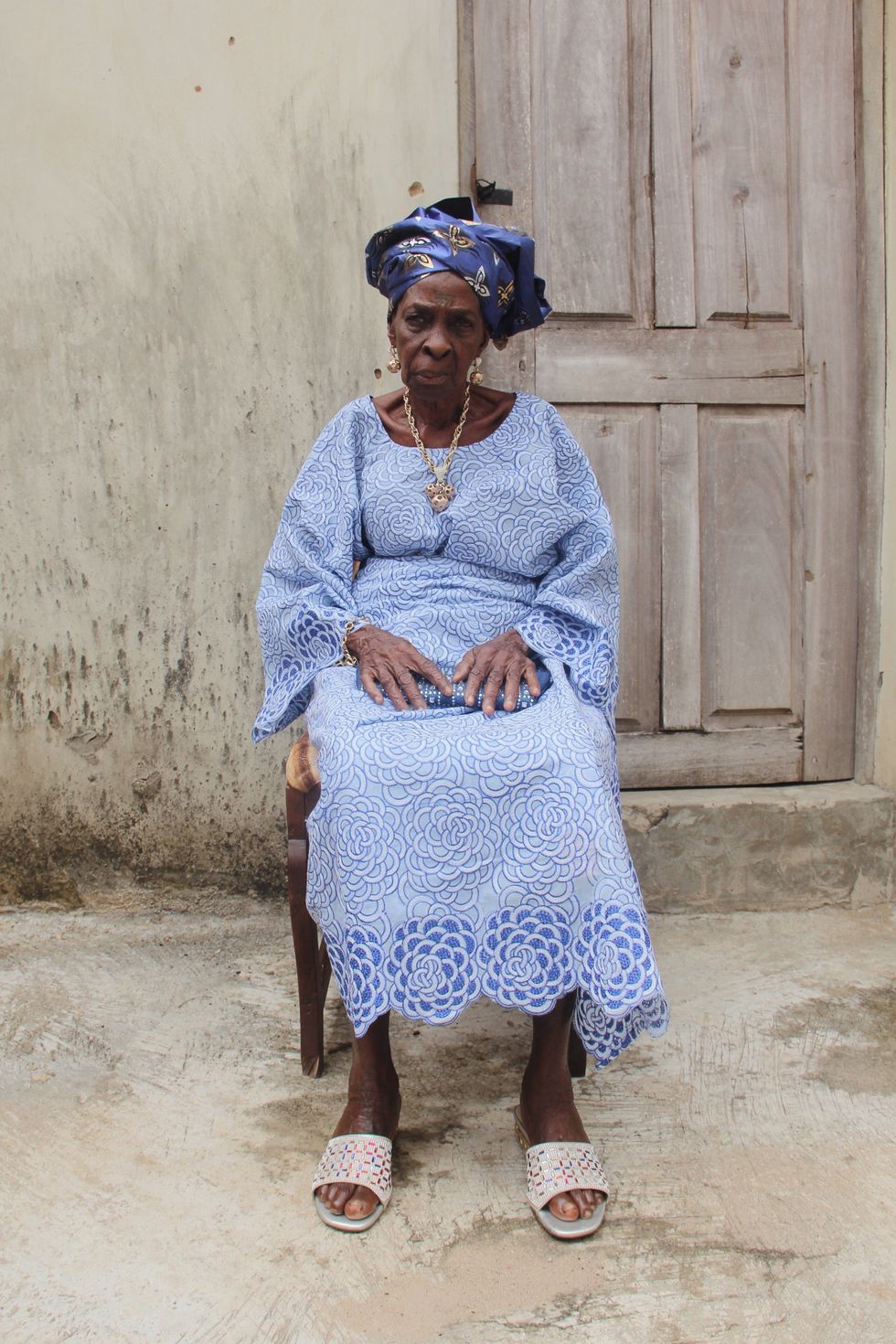 Photo by Stephen Tayo
I also saw on your Instagram that you did some work for Skepta and Wizkid's "Energy" music video, which was beautiful. How was it working on that?

That was brought about by Grace Ladoja and Meji Alabi who was the main director, and the idea of the video was to capture youth culture. I was part of the young creatives that co-directed and co-created the video. It was a fun, feel-good time working with Skepta and Wizkid. It was quite a tasking time as well and a very experimental project, which I am very grateful to have been a part of. All of us on the team had one thing in common: we just want to make sure we advocate for love and unity. Together we push. Together we're in this hustle, and we'll figure out how to get to the next stage together.
That's cool and is it different working on set versus like being on the street capturing style?
For me it was the same feel, because it was the same type of energy I incorporate in my photography.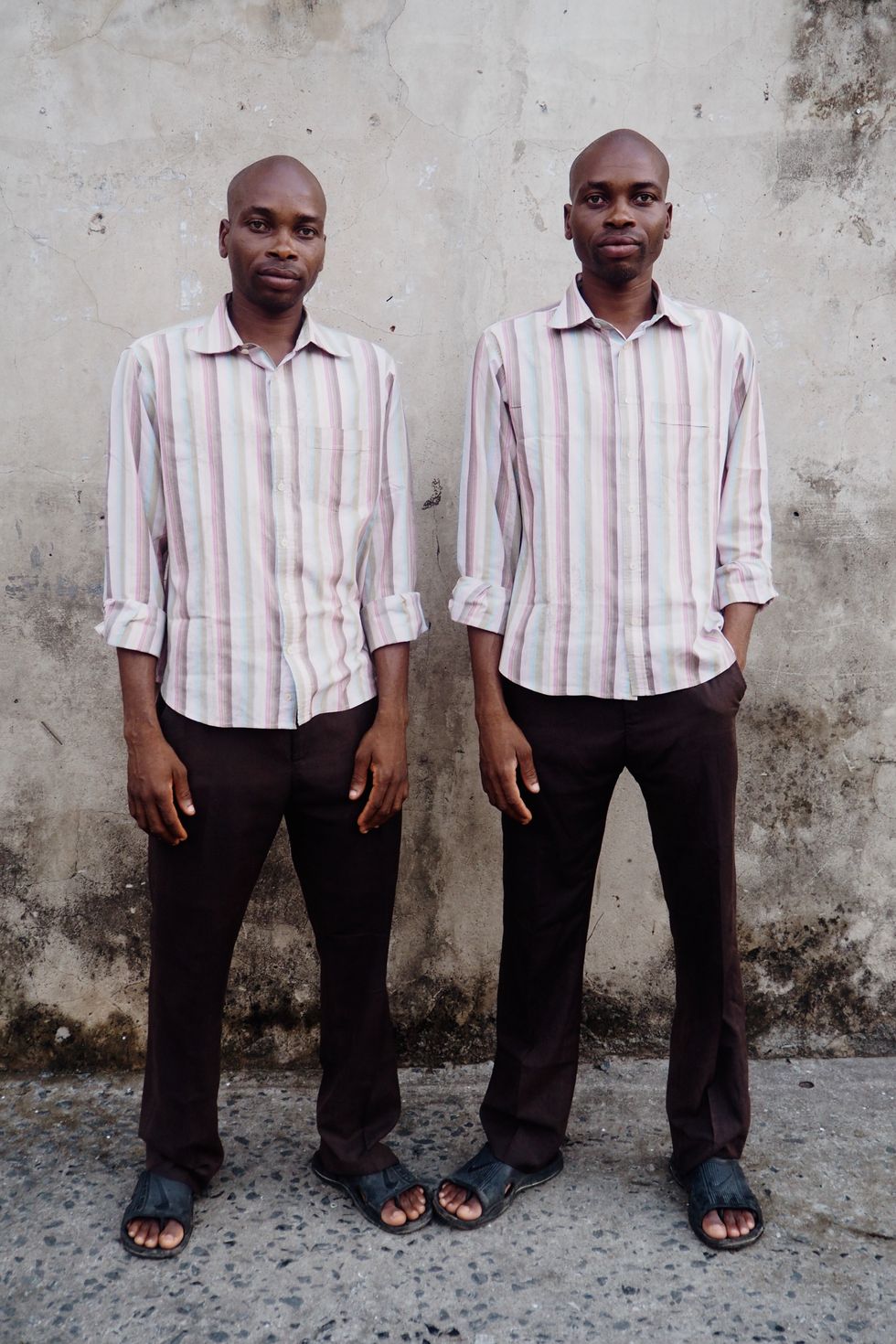 Photo by Stephen Tayo.
Who would be your dream collaborator. Is there a dream project you would want to work on?

I love and cherish what Virgil Abloh is doing, it'll definitely be a dream to work with him. At the moment I'm working with Patta—an Amsterdam based street wear brand—and that's definitely a dream for me. I believe that if I can work with Patta, sooner or later, I should be able to create beautiful work with Virgil Abloh.
Is there a photo series of yours that you had an exceptionally interesting time working on? What's been your best experience shooting so far?
The one that's really close to my heart was my first Vogue feature about "New Year, New Me?" focused on the kids in Lagos. It's really close to my heart because the kids might not know how relevant it it is to be in Vogue and I think in the next few years, they'll understand that they were in Vogue just being childishly effortless and that might be a motivation for them that they can be as stylish and as fabulous as they want to be in the future. That's really close to my heart. That was shot where my parents live. That's where I actually grew up.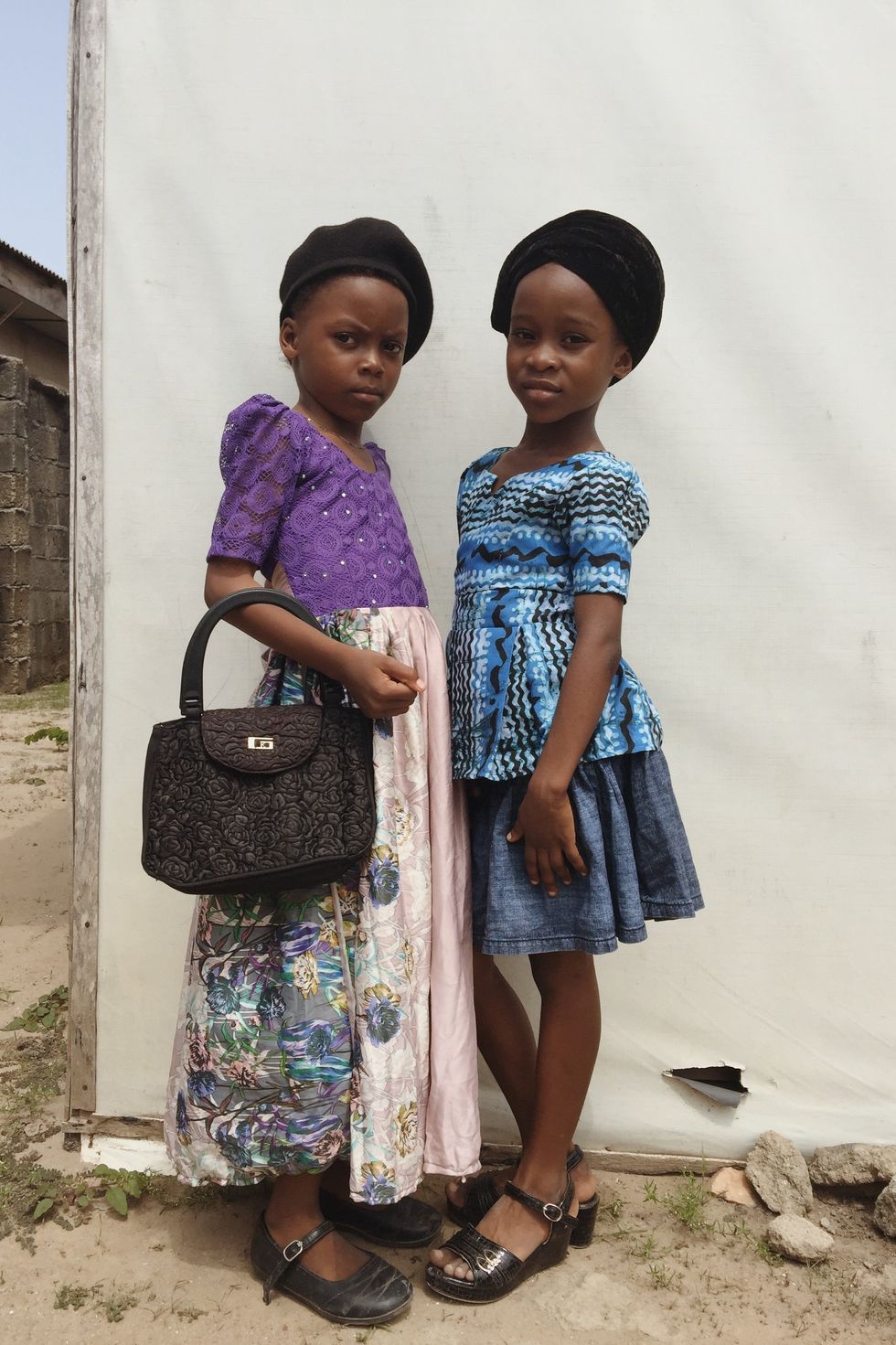 Photo by Stephen Tayo.
What's next for you? Is there any other creative pursuit you would like to take on?

I'm looking forward to publishing a photobook soon. I'm taking my time to decide and to read and understand the best way to get it out. Also, I'm collaborating with some streetwear designers at the moment including Motherland, SevereNature, Shekudo, Orange Culture and Vivendi. Also, during fashion week in Lagos, I'll be working with a few designers as well. So, I mean, there's work, work, work, for a freelance artist like me. There's so much to do.