Boyzn Bucks Member Stilo Magolide Drops The Vibrant Video For 'Mr. Party'
Stilo Magolide shares a colorful new visual for his single 'Mr. Party,' the Boyzn Bucks streetwear connoisseur's latest club-ready banger.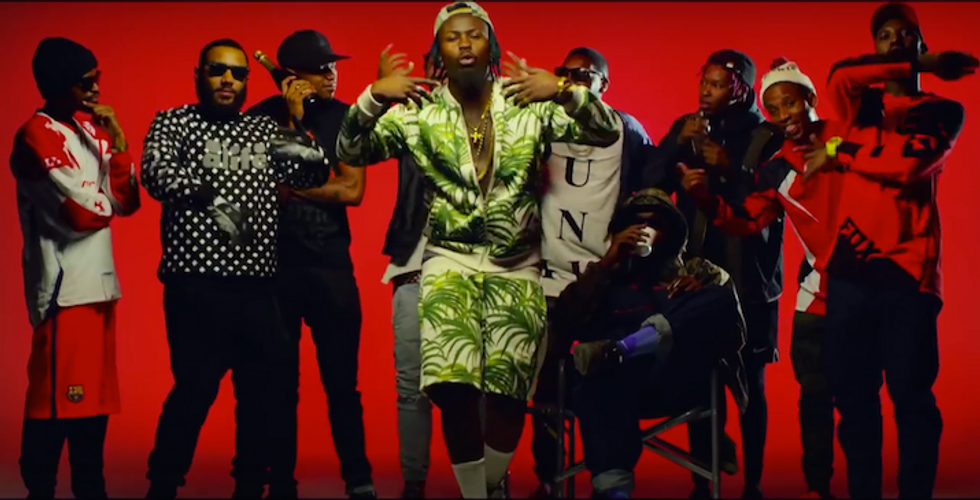 ---
Boyzn Bucks' resident streetwear connoisseur and rapper Stilo Magolide just recently dropped the vibrant new visual for his January-released banger "Mr. Party." The new video for the club-ready single features Stilo exuding an effortless cool, as he casually recites his playful lyrics against a colorful backdrop of Soweto street dancers, video vixens, and freshly dressed Boyzn Bucks affiliates. Illustrations of iconic imagery and brand logos are interspersed throughout the visual, creating a lively and inviting atmosphere very much in line with Stilo Magolide's self-proclaimed title of "Mr. Party." The Joburg-based rapper has big plans ahead with a new project entitled Cameron Diaz set to drop some time this year along with more visuals and musical collaborations. We'll certainly be on the lookout to see what the Boyzn Bucks party master cooks up for 2015. In the meantime, watch the new video for Stilo Magolide's "Mr. Party" below and grab a free download of the track here. For more from Stilo's crew, revisit our feature on Boyzn Bucks: Johannesburg's Street Culture Empire.