---
This is Suzi Analogue here. If you're now tuning in, ki kati from Kampala, Uganda. I am here, live in East Africa, from NYC (by way of a handful of other dope East Coast cities) instructing a beatmaking class at a cultural center here for youth. My background is a producer/songwriter.
The class is a part of a cultural diplomacy program called Next Level that shares hip-hop around the world as a way for us to promote peace and understanding worldwide. Four US hip-hop artists are chosen in Next Level to instruct the areas of breakdancing, MCing, beatmaking and DJing.
In hip-hop music globally, the beat itself serves as the backbone for people to come together and share ideas and self-expression; so I name my series of experiences: #UgandaOnTheBeat
During this month I am instructing, as well as creating a live show with Uganda's rising hip-hop scene which is ready to bubble over. From cyphers, to breakdancers and DJs, Kampala is a vibrant city with people who truly love to represent the most beautiful aspects of hip-hop culture.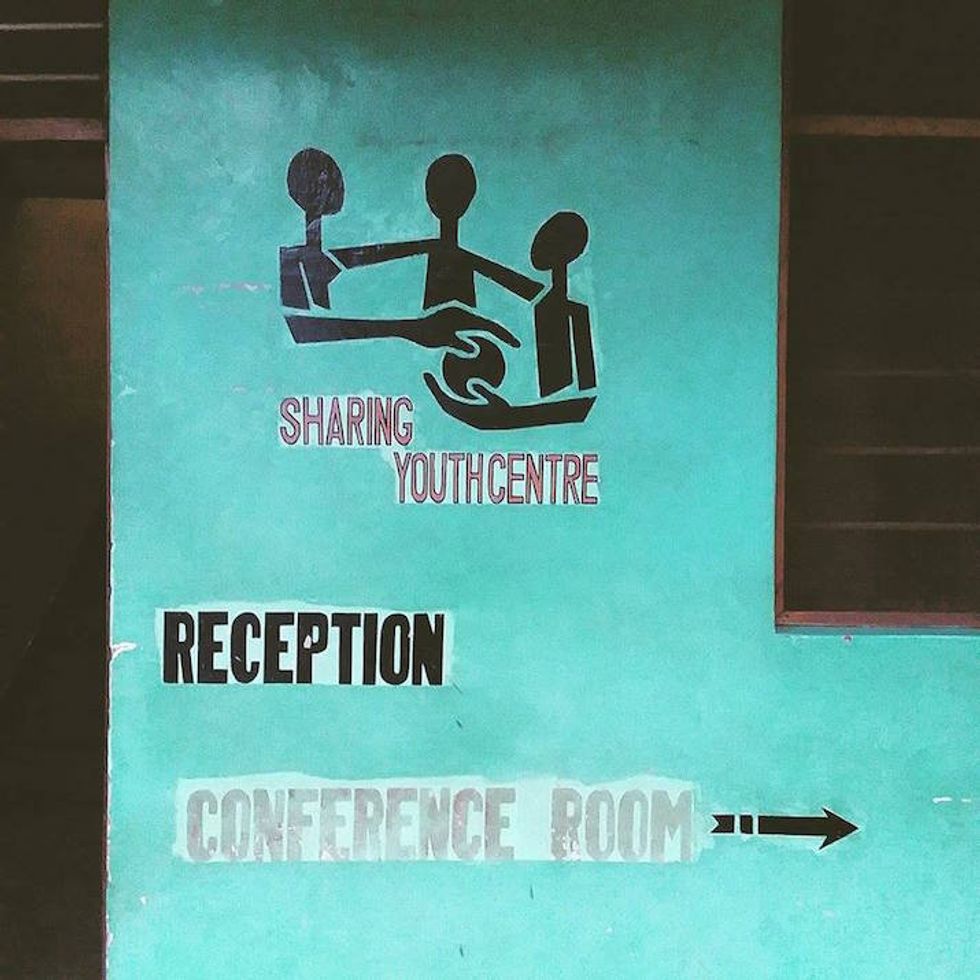 My workshop students have all different backgrounds, but music unites us. On our first day, a lot of students told me that they looked up to DJ Premier and Timbaland as their favorite beatmakers. While Kampala has a growing b-boy and MC scene, beatmaking is still on the come up - but my crew is passionate to work together and build their own sound that represents them. Our main goal is to make "engoma nzibu" - dope beats.
Lex, Simon, Mark all working on Ableton Live
Danrise & Nase using Ableton Live and Midifighter from DJ Techtools
Unfortunately, no young women joined my class, which I hope will change in the future - but some young ladies are holding in down in the MC workshop, instructed by Madlines, a woman MC representing Oakland - which is a great sign for what's yet to come in UG Hip-hop.
MCs: Twitch, Tushi MC, and Zion
The first week has been action packed. There have been so many sights and sounds to take in. Uganda is referred to as "the pearl of Africa," and spend just one day in this diverse city of Kampala and you will understand why. I am in love with the sienna clay roads that wind up the hills of the city, down to Lake Victoria or Nalubaale as it is called in Luganda dialect.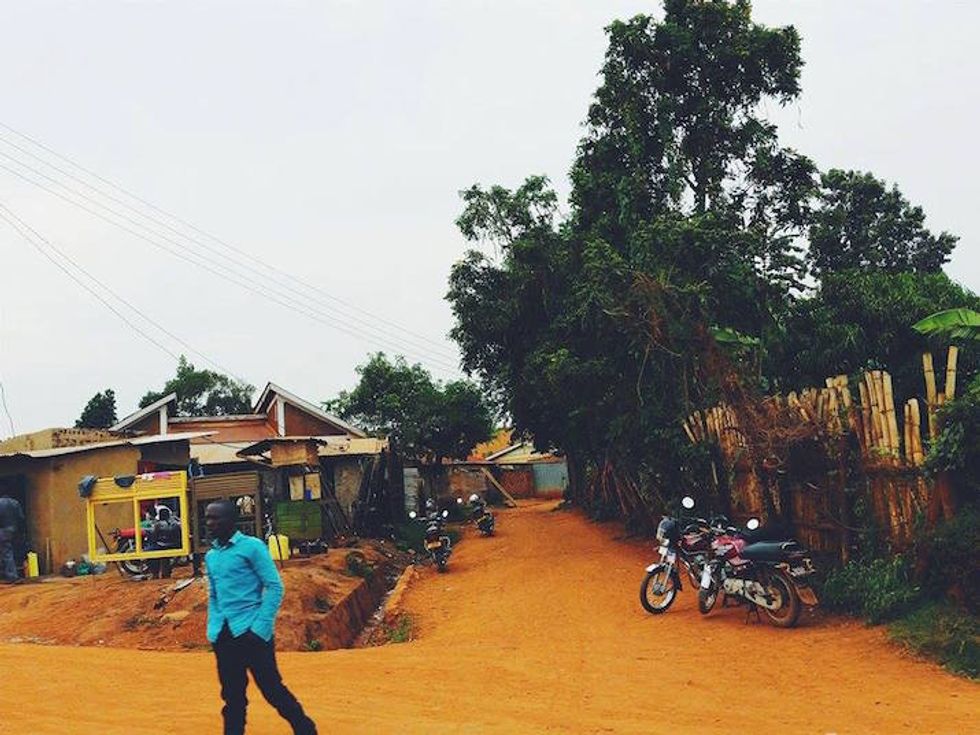 ​There are sweet landmarks around too, like the Uganda National Mosque, which is the largest mosque in East Africa.
​Frankie SB, Bboy Instructor at the National Mosque
The highlight of my first week so far has been making connections with the music lovers of Kampala. Me and the crew hit up some national Ugandan talk shows to spread love for hip-hop with interviews and cyphers.
Next Level Uganda Crew: Madlines (MC) Suzi Analogue (Beatmaker) Frankie SB (BBoy) Rabbi Darkside (DJ)
Big shout outs to Urban Today Show and NTV's The Beat. The Beat is a tight show that features new videos and interviews from emerging UG Hip-Hop artists, hosted by Douglas and DJ Bryan. The videos are counted down and actually VJ'd (video dee-jaying), which is pretty popular here in Kampala.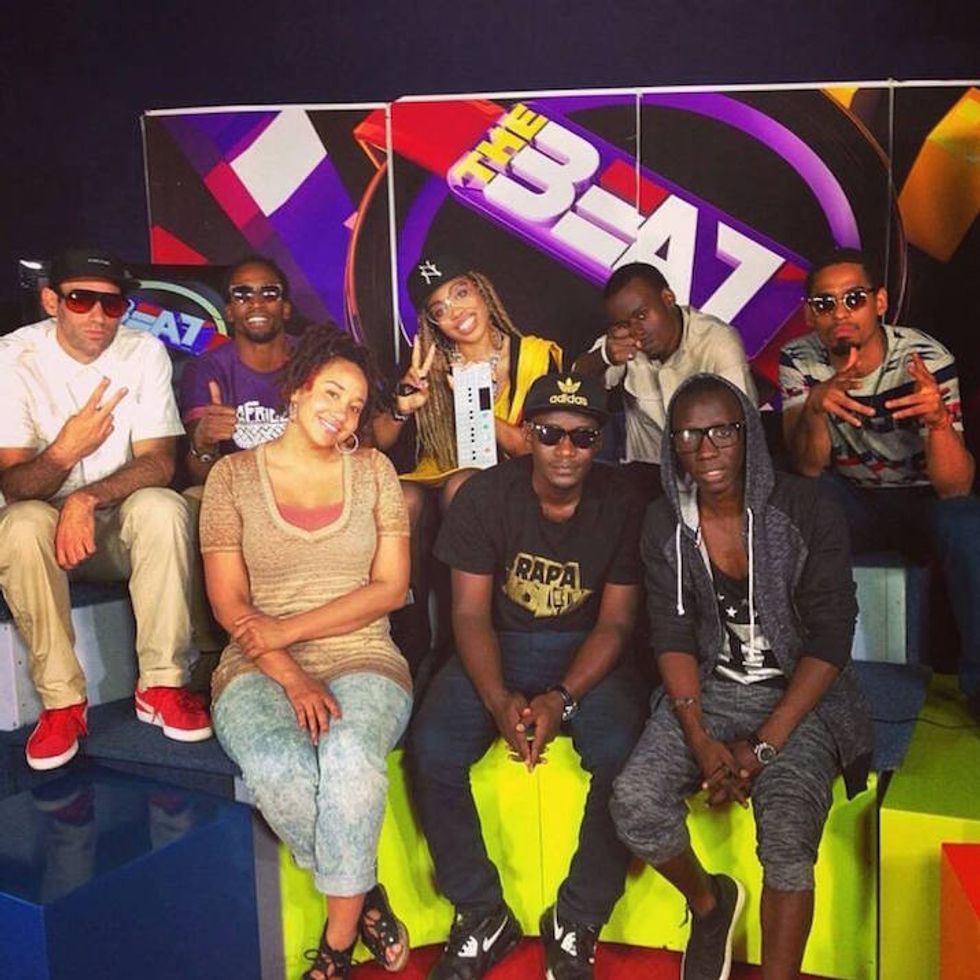 I won't lie, Uganda has some pretty official hip-hop videos dropping from new artists. It is exciting to see where they are taking the culture. Here is a clip of our cypher with UG Hip-Hop artists Flex Da Paper and CODE who are making music to represent the youth culture of Uganda.
All of the adventures this week will come to a head this upcoming Saturday night where we will perform a hip-hop showcase with our students, as well as new collaborative music pieces with traditional Ugandan instrumentalists from the Ndere Cultural Center at a venue called La Bonita. At Ndere, the musicians play original, handmade instruments that we are blending into live performance.
Next week I will have more to share! But for now: tunaalabagana (see you later).
xx+Suzi
Keep up with Suzi Analogue on Twitter, Instagram and Facebook.