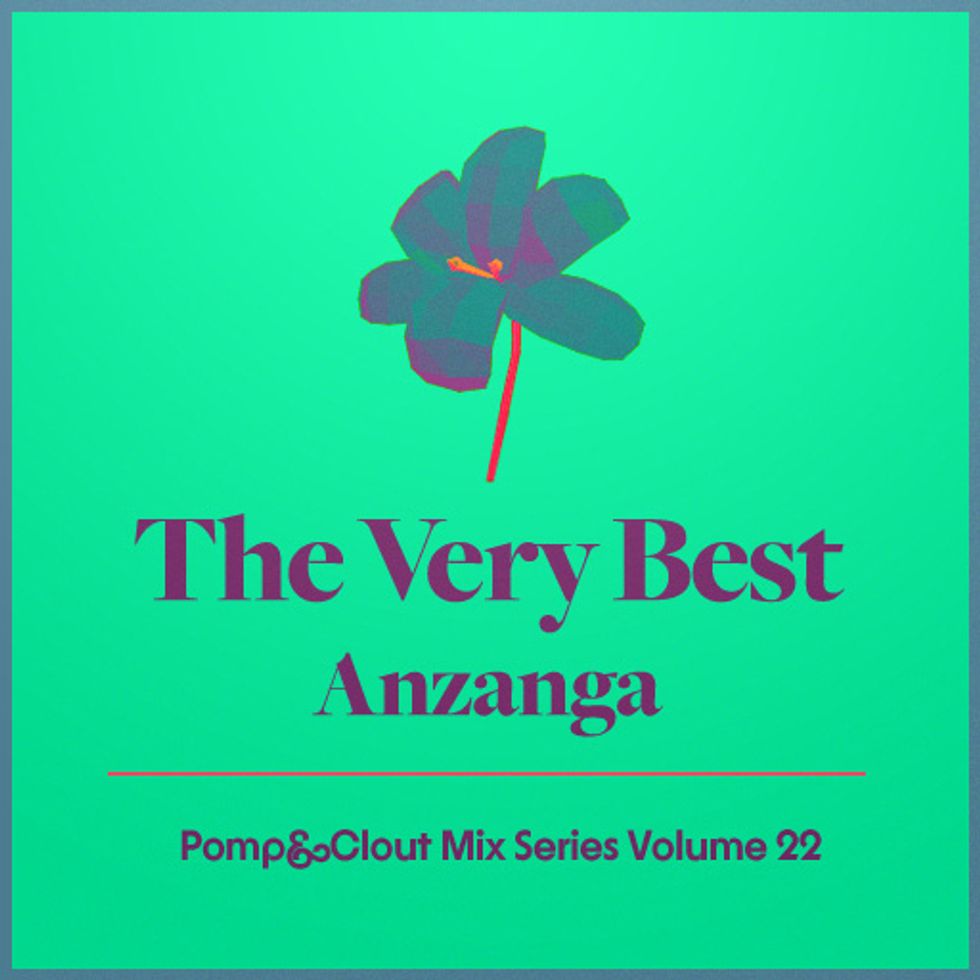 ---
We were kinda busy earlier this week— you know, hosting a showcase with these dudes — that we missed out on this solid batch of dance tunes from 'round the globe The Very Best put together for Pomp&Clout. Hear and download this solid Anzanga mixtape, which Johan and Esau describe as:
In england you would probably call this a 'Afrobeats' mix, thats the new term that people use to bunch together all new contemporary African dance music. But at the end of the day its dance music from all over the world. UK to Nigeria. Malawi to Sweden. Germany to Ghana. Portugal to Angola. America to Kenya.

We called the mix Anzanga, because it means 'friends' in Malawi's national language Chichewa, and this is the kind of mix you should listen to with your friends in the park when you're having a few drinks and lighting the BBQ!

We hope you enjoy it!
TRACKLIST
1. A.J Holmes & The Hackney Empire feat Folo Graff - The Story OF The New Electric Highlife
2. Las Pas Sage - Yapa (Mo Laudi remix)
3. Winnie Khumalo - I Just Want To Live My Life
4. Hot Chip - Boy From School (The Very Best edit)
5. Diplo & Oliver Twizt - GO
6. Dj Cleo - Facebook (The Very Best edit)
7. Cash Unit feat Castro & Scareface - Ayooo
8. OH MY - Dirty Dancer (Unicorn Kid remix)
9. Azelea Banks - 212
10. Cabo & Snoop - Windeck
11. 5five feat Apietus - Move Back
12. Papa Ghana - I Am An African
13. Ajebutter22 x Studio Magic feat TaymiB - Senrenre
14. The Very Best - Rudeboy
15. Gilles Peterson's Havana Cultura Band feat El Micha & Osdalgia - Agita (Switch & Sinden remix)
16. Sonye feat Nepman & tay grin - Mafilu
17. Dotstar & Afrikan Boy (Alhajis With Nairas) ) - Amala Azonto
18. J-Wow - Klang
19. Flavour - Sawa Sawa (Ashawo remix)
20. Edward Sharpe & The Magnetic Zeros - Om Nashi Me
[H/T Ghetto Bassquake]