Events
Win Tickets To The Very Best, Baaba Maal, Mumford & Sons (DJ Set) Live In Cape Town!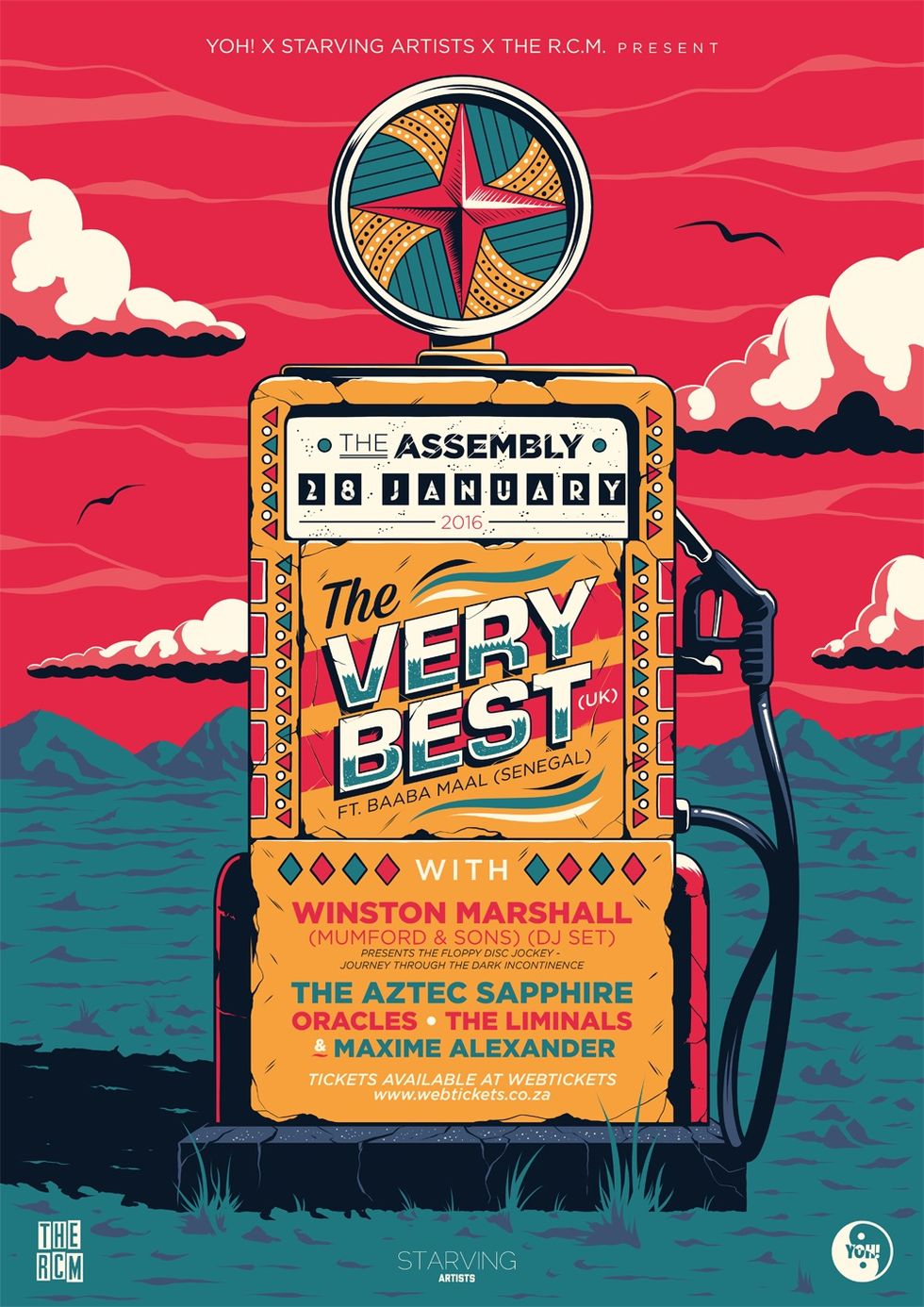 Cape Town: Enter to win tickets to see The Very Best featuring Baaba Maal + Mumford & Sons (DJ set) live at The Assembly.

The Very Best's Esau Mwamwaya and Johan Hugo
---
Malawian singer Esau Mwamwaya and Swedish producer Johan Hugo, better known as The Very Best, put out one of our favorite albums last year. Surprisingly, they've never performed in South Africa.
Later this month The Very Best are hitting the road in South Africa with Mumford & Sons. While they're in Cape Town, Esau and Johan are playing a show at The Assembly hosted by our friends from YOH!, Starving Artists and The R.C.M.
They'll be joined that night by Senegalese legend and TVB collaborator Baaba Maal and Mumford & Sons guitarist Winston Marshall, DJing under his pseudonym, 'Winston Marshall Presents the Floppy Disc Journey Through The Dark Incontinence'. Cape Town-based acts The Aztec Sapphire, The Liminals, ORACLES and Maxime Alexander will also perform.
Okayafrica is giving away a pair of tickets to the show. To enter, simply fill out the form below. Winner will be notified via e-mail by Friday, January 22. Purchase your tickets here and keep up with the event on Facebook.

Poster by Ian Jepson