DMV-based visual artist Tenbeete Solomon also known as Trap Bobis a buzzing illustrator using her knack for colorful animation to convey both the "humor and struggle of everyday life."

The artist, who is also the Creative Director of the creative agency GIRLAAA has been the visual force behind several major online movements. Her works have appeared in campaigns for Giphy, Girls Who Code, Missy Elliott, Elizabeth Warren, Apple, Refinery 29 and Pabst Blue Ribbon (her design was one of the winners of the beer company's annual art can contest and is currently being displayed on millions of cans nationwide). With each striking illustration, the artist brings her skillful use of color and storytelling to the forefront.
Her catalog also includes fun, exuberant graphics that depict celebrities and important moments in Black popular culture. Her "Girls In Power" pays homage to iconic women of color in a range of industries with illustrated portraits. It includes festive portraits of Beyoncé, Oprah, Serena Williams and Michelle Obama to name a few.
Trap Bob is currently embarking on an art tour throughout December, which sees her unveiling murals and recent works for Pabst Blue Ribbon in her hometown of DC and during Art Basel in Miami. You can see her tour dates here.
We caught up with the illustrator via email, to learn more about the themes in her work and how her Ethiopian heritage informs her illustrations. Read it below and see more of Trap Bob's works underneath.
---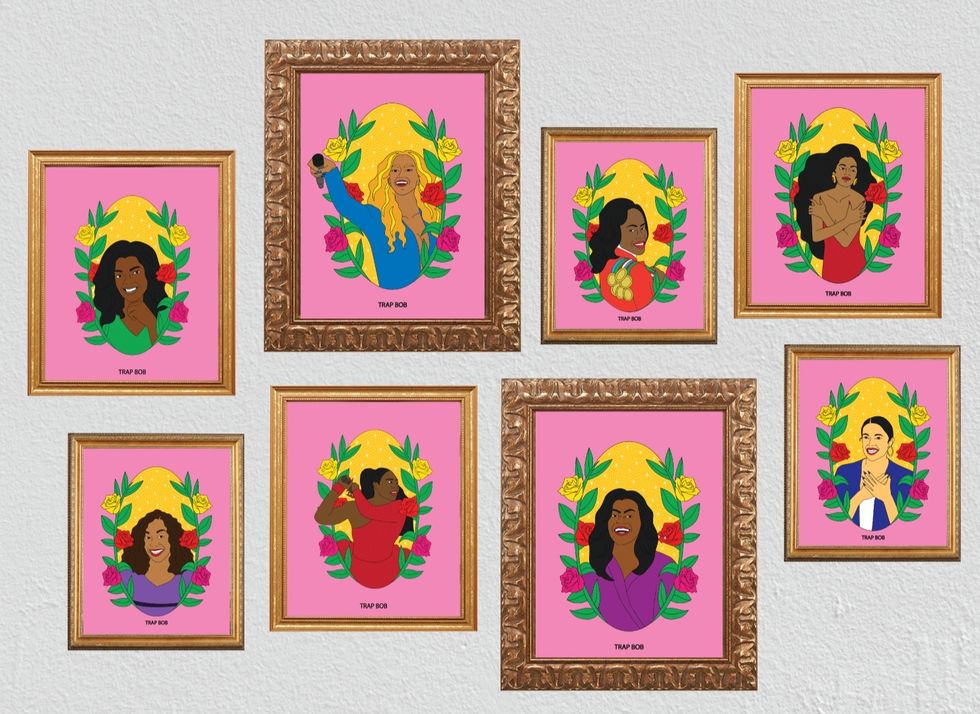 'Girls In Power' Image via Trap Bob's website.
Can you tell us more about yourself and how you started as an illustrator?

I'm a proud Habesha freelance artist from the DMV that started off oil painting about four years ago and moved from painting to teaching myself illustration. I really found my voice within that. I found that illustration allowed me to spread my message and ideas in the most captivating way, and it also allowed me to work quickly. In my head I see the world as illustrations so when I get an idea or feel inspired, I need to create right away - which can sometimes be hard with painting.
What are some common themes in your work?
I love to use hands in my work. It's my way of relating to my audience. I want everyone to see themselves in my art in one way or another. I'm also very into outer space and aliens. For me, it represents endless possibilities and allows me to have fun with my work. I believe we don't really know what's out there so I enjoy sharing my imagination through space scenes.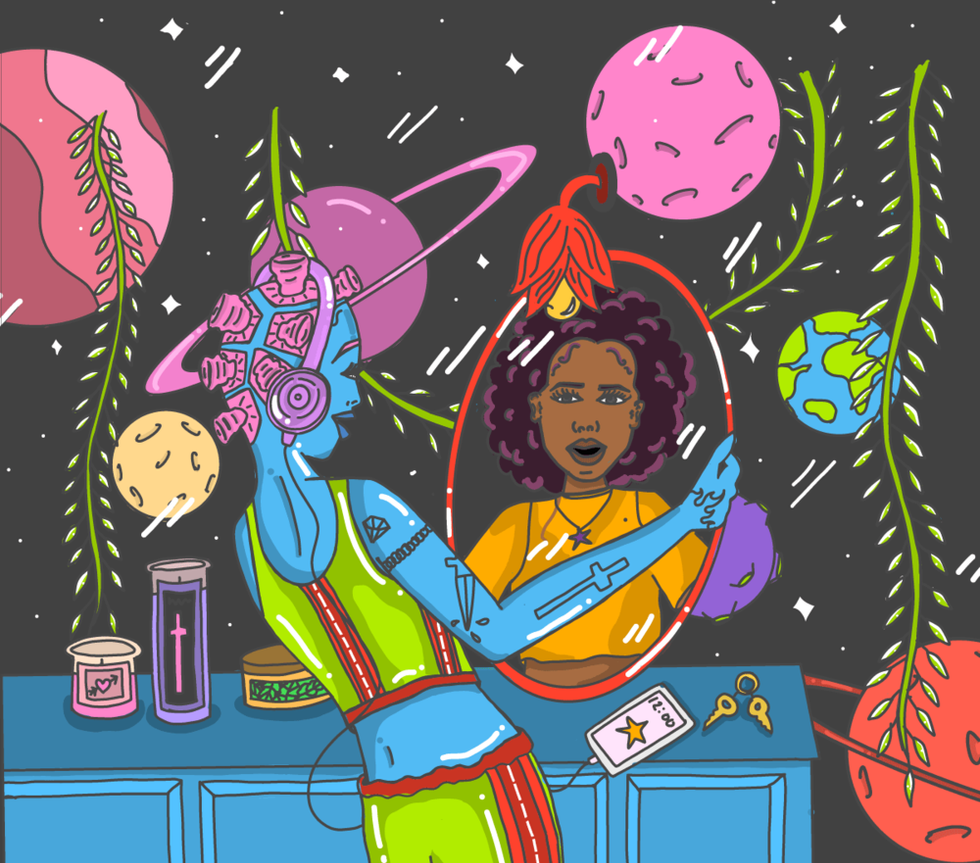 "Feeling Human"Image via Trap Bob's website.
You've done campaigns for brands, and worked with Girls Who Code, Elizabeth Warren and more. What's been your favorite series to work on thus far?

I truly love all the projects I work on, so it's hard to pick! I will say, working with Girls Who Code on the March For Sisterhood assets was an amazing experience. It was my first time creating all the assets for an entire campaign - from logos, social media assets to even designing the merchandise. It was extremely rewarding working with a cause that aligned so well with my values and what my artwork stands for.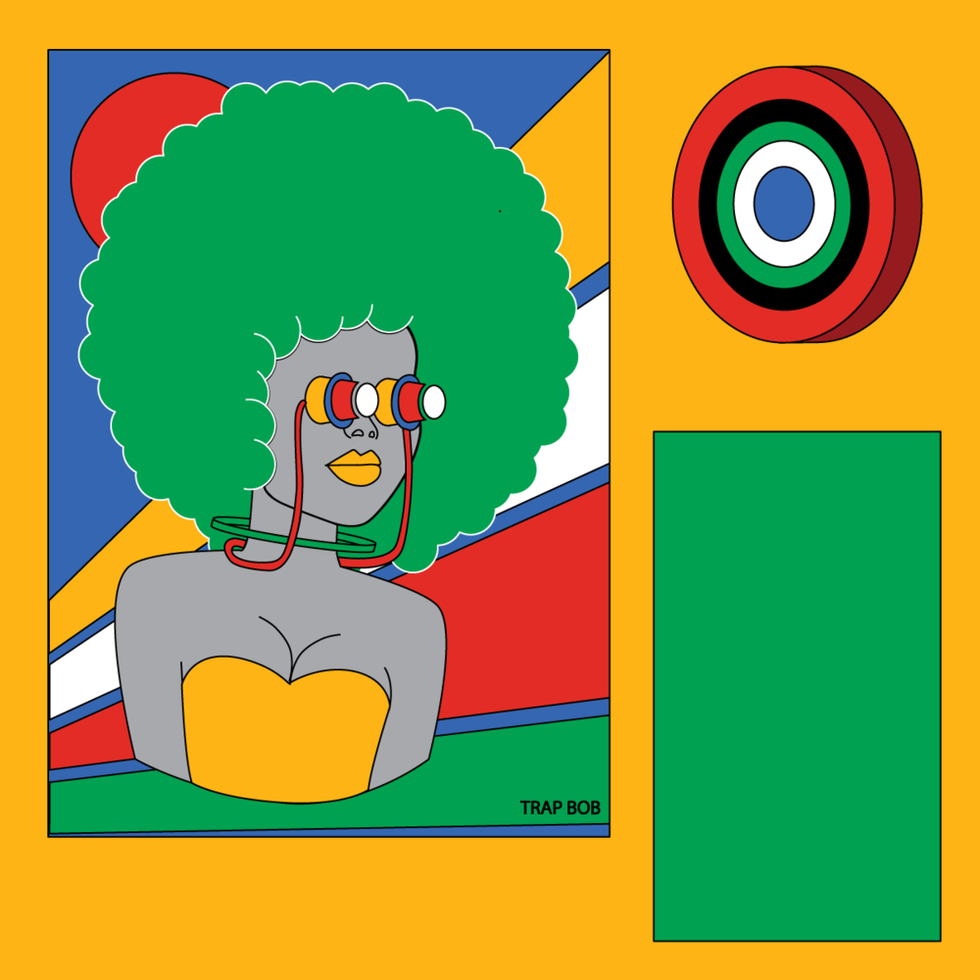 "Check Yourself"Image via Trap Bob's website.
How did the collaboration with Pabst Blue Ribbon come about? Were you a fan of the beer before?

I entered the Art Can contest last year not really expecting to win. I've always loved how Pabst celebrates and incorporates art into their brand, so I really just wanted to get my name in front of them. I still can't believe I won. Working with them has been an amazing experience. Since the contest, I've done multiple projects with the brand and the opportunities just keeps getting better!
Would you say that your Ethiopian heritage informs your work? If yes, how so?
My work is heavily influenced by Ethiopian Christian art. I love the use of bold line-work and color. I have found it in my personal style without even thinking about it. Growing up in my culture and attending church, I would find myself getting lost in the artwork so this style feels very close to home for me. Plus, I think this style works great from an illustrative and story-telling standpoint.
Check out more of Trap Bob's work below.
Nipsey Hussle Image via Trap Bob's website.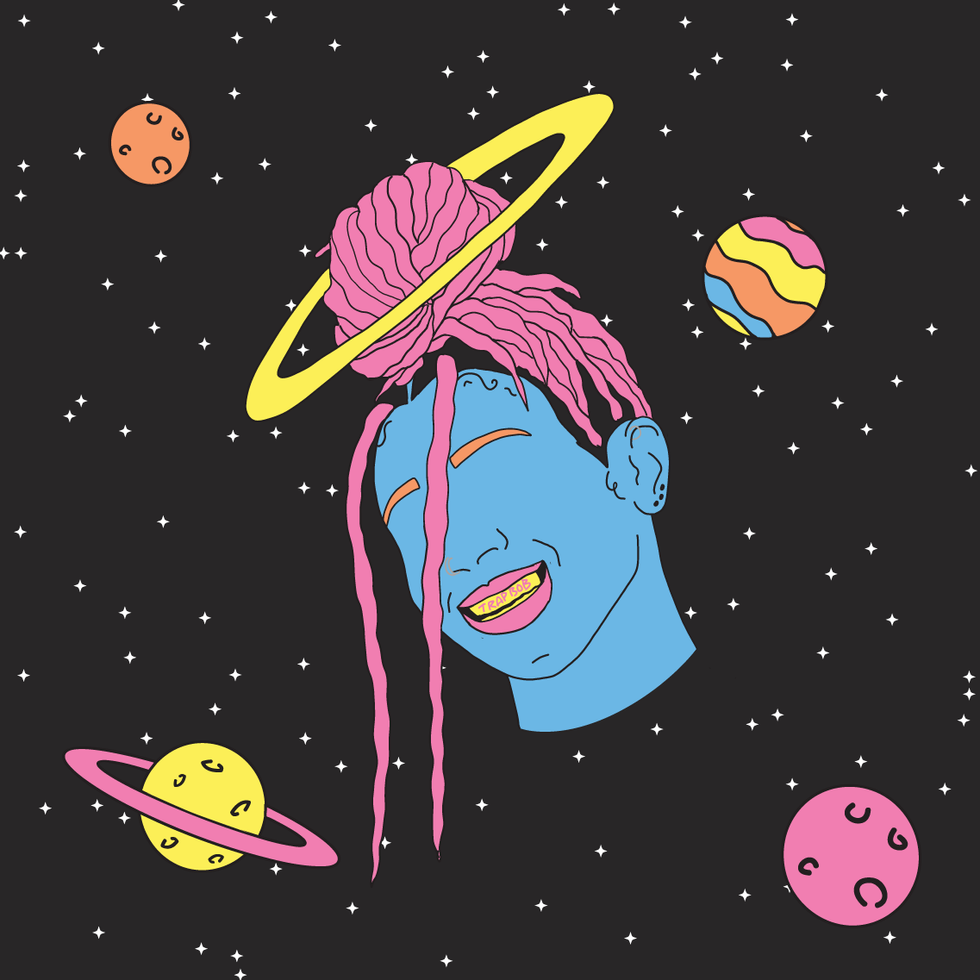 "B-day Bob" Image via Trap Bob's website.
Image via Trap Bob's website.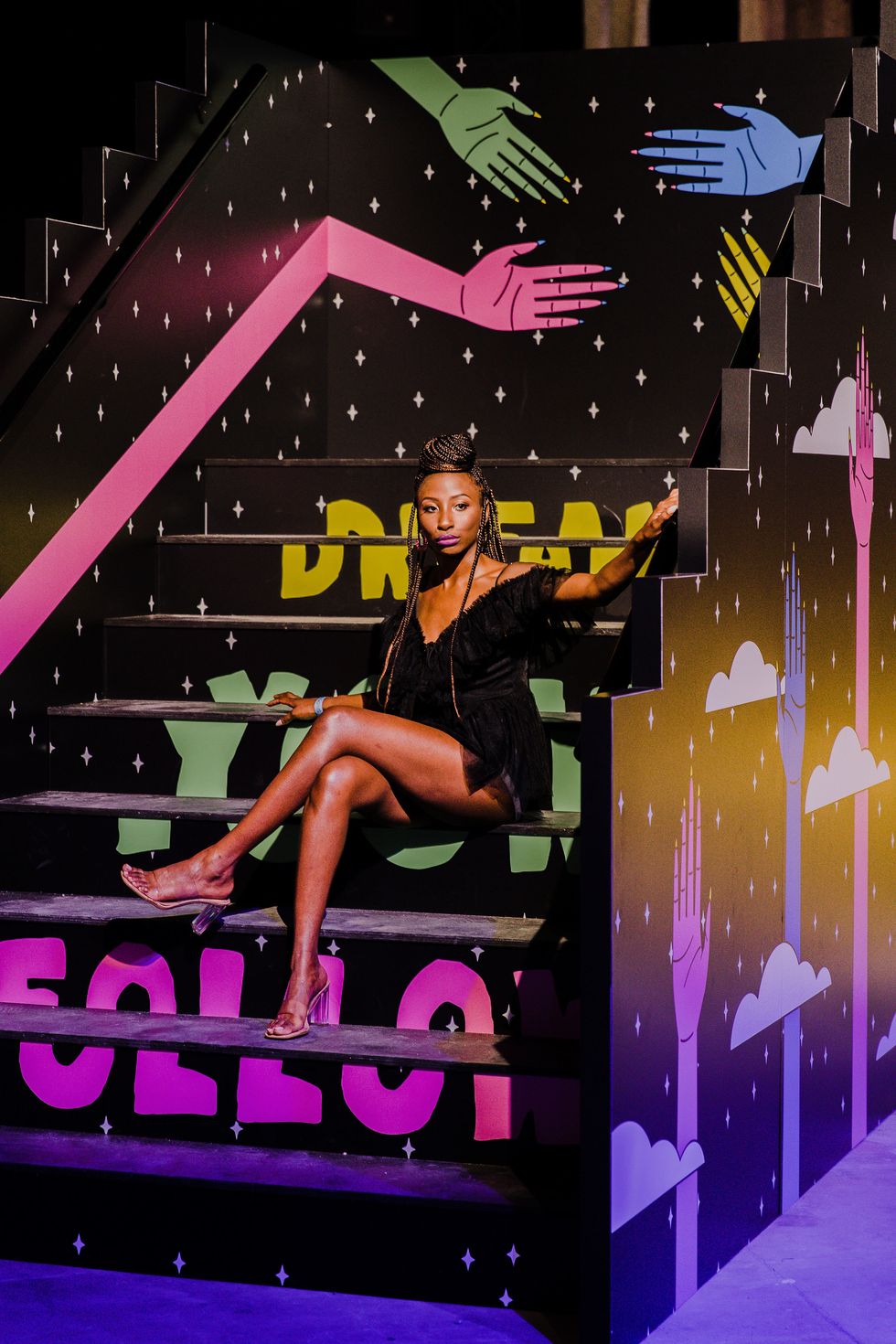 "Stairway to Your Dreams'" at 29 RoomsIImage via Trap Bob's website.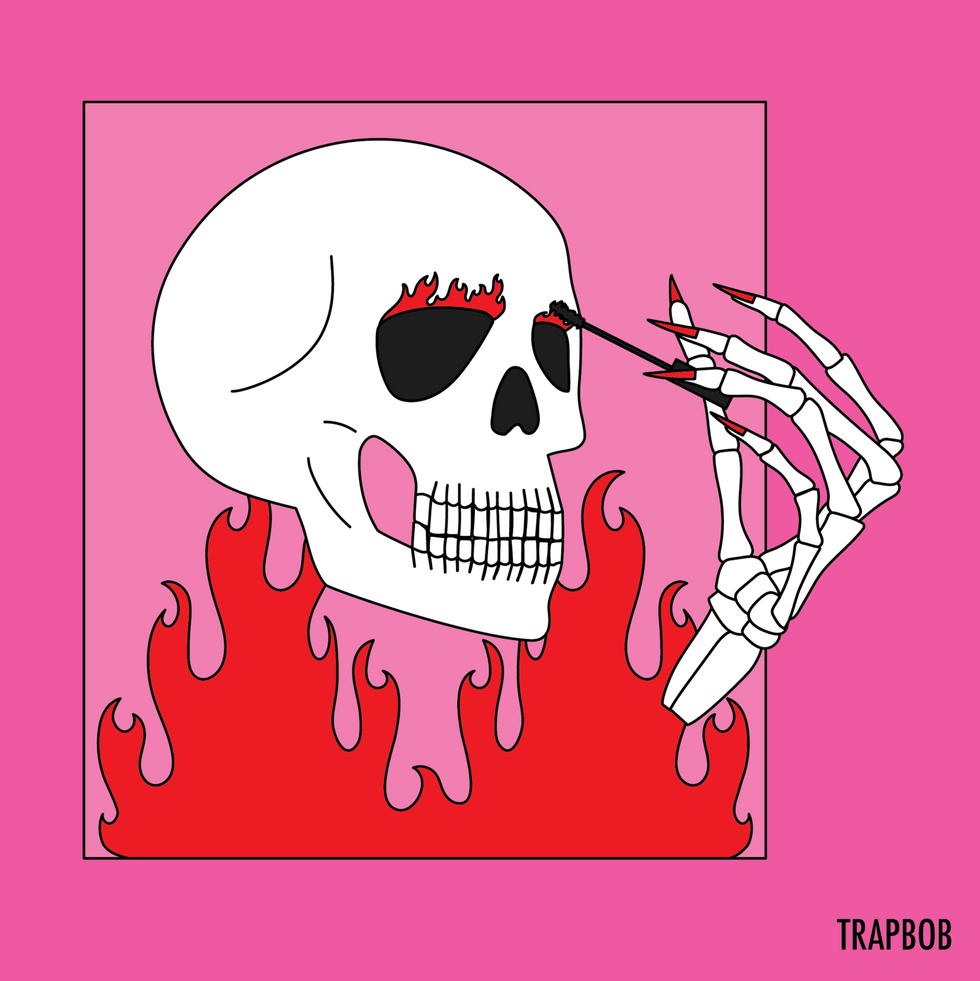 Image via Trap Bob's website.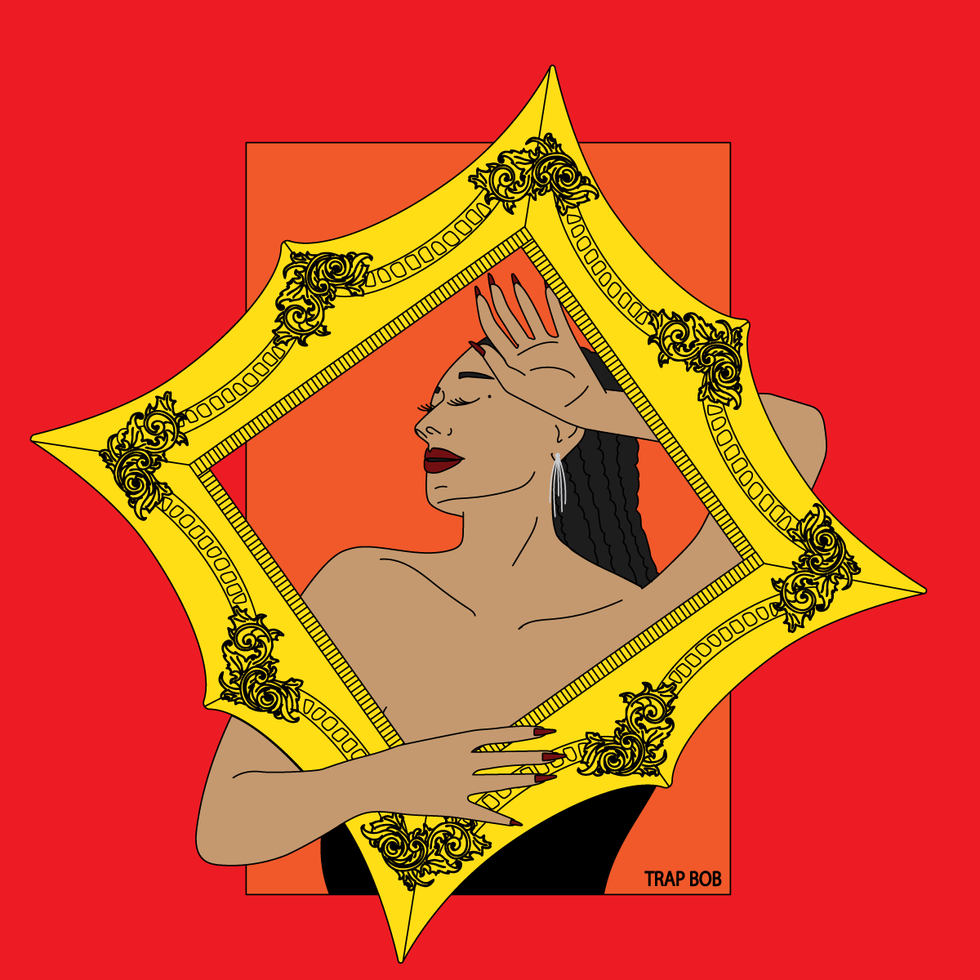 Tracee Ellis Ross Image via Trap Bob's website.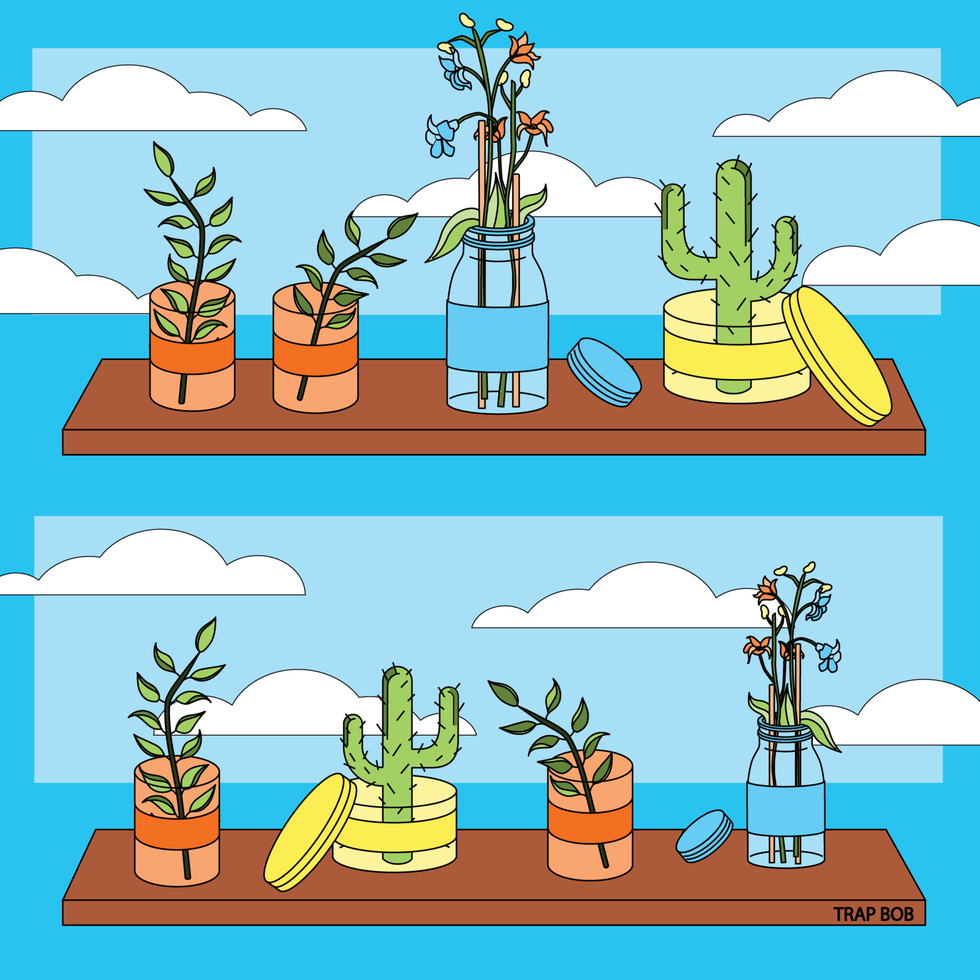 Image via Trap Bob's website.