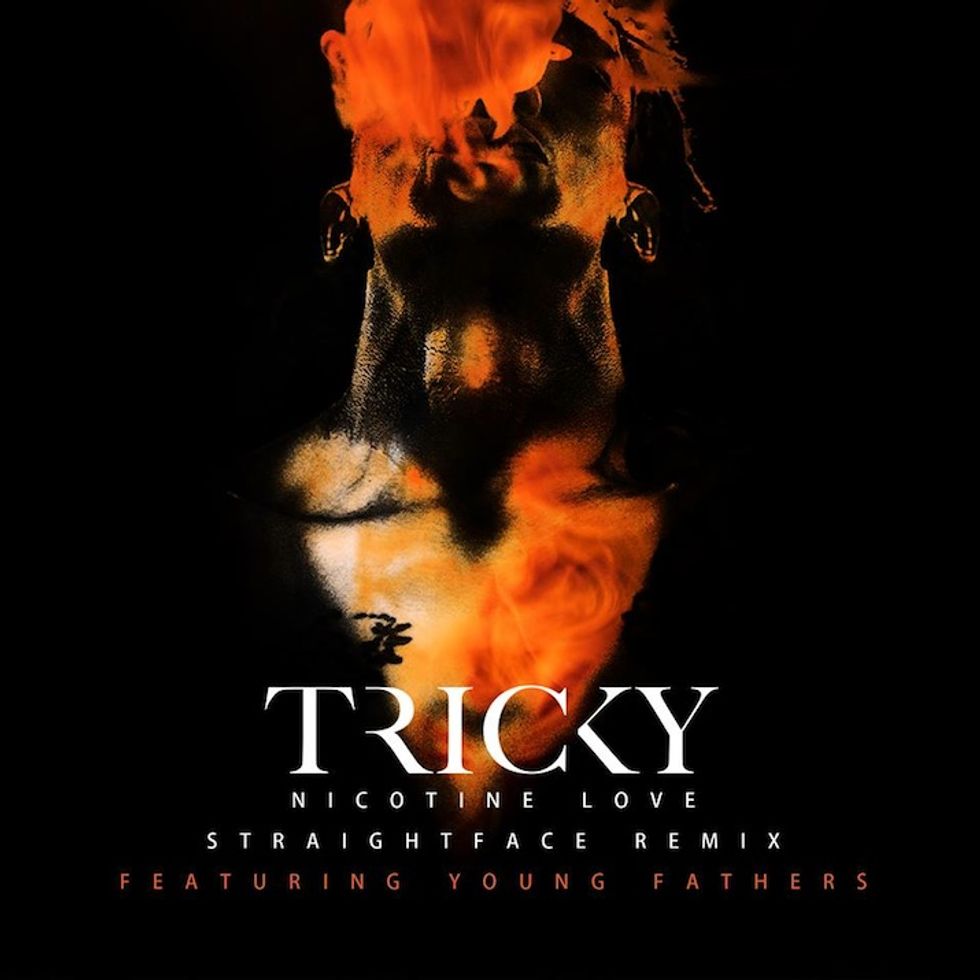 Listen to Tricky and Young Fathers team up on the 'Nicotine Love' (StraightFace Remix).
---
In February Young Fathers put out one of our favorite records so far this year with Dead, their ritualistic, haywire debut off Anticon/Big Dada. A forefather to the Nigerian/Liberian/Scottish trio's dark yet ethereal hybridized realm, Tricky is gearing up to release what we expect to be another of our favorite offerings this year. The trip-hop godfather's previous LP, False Idols, was heralded as his best effort since the genre's golden age in the mid-90s. Album standout "Nothing Matters" featured Nigerian songstress Nneka, who added her crisp vocals to the trotting electro-pop gem. Adrian Thaws (which takes its title from Tricky's birth name) is due out in September. "I suppose this is my club/hip hop album," says Tricky according to a press release. The record also sees a new feature from Nneka.
A few weeks back we got a taste of the lead single off the new album, "Nicotine Love," with Irish-Italian singer Francesca Belmonte. And now, even faster than we could say the words Player Xchange, Young Fathers have put their own spin on the original full-blown house track (a first for Tricky) with a nearly unrecognizable, downtempo "Nicotine Love (StraightFace) Remix." YF's Alloysious Massaquoi brings forth his signature superhuman falsetto as foreboding, whispery vocals flip the upbeat original into a piece of cinematic wondermusic. Listen to Young Father's remix of Tricky's "Nicotine Love" below and grab a free download here. Adrian Thaws is due out September 8th on Tricky's False Idols label via !K7.