Last week,Spotify announced the South African rapper Willy Cardiacas the second artist to join RADAR – Spotify's global emerging artists program featuring artists from over 50 markets worldwide. With the RADAR program, the streaming highlights and offers support for emerging artists.
This announcement coincided with the release of the young rapper's latest single "Fan of Me" which was released last week. The melodic trap banger features prolific Los Angeles singer Eric Bellinger, who, may have heard on songs by the likes of The Game, Chris Brown, Ne-Yo, BJ The Chicago Kid and others, if you haven't checked out his extensive catalog. Production on "Fan of Me" KindlyNxsh.
---
Willy Cardiac has built a buzz in the virtual streets since emerging circa 2017. Several of his singles ("Maniac Lullaby," "Flu," "Clout Chaser" etc.) have racked up tens of thousands of streams on SoundCloud. The song "Maniac Lullaby" is a collaboration with fellow new wave rapper The Big Hash. Earlier this year, the rapper performed at Riky Rick's annual festival Cotton Fest.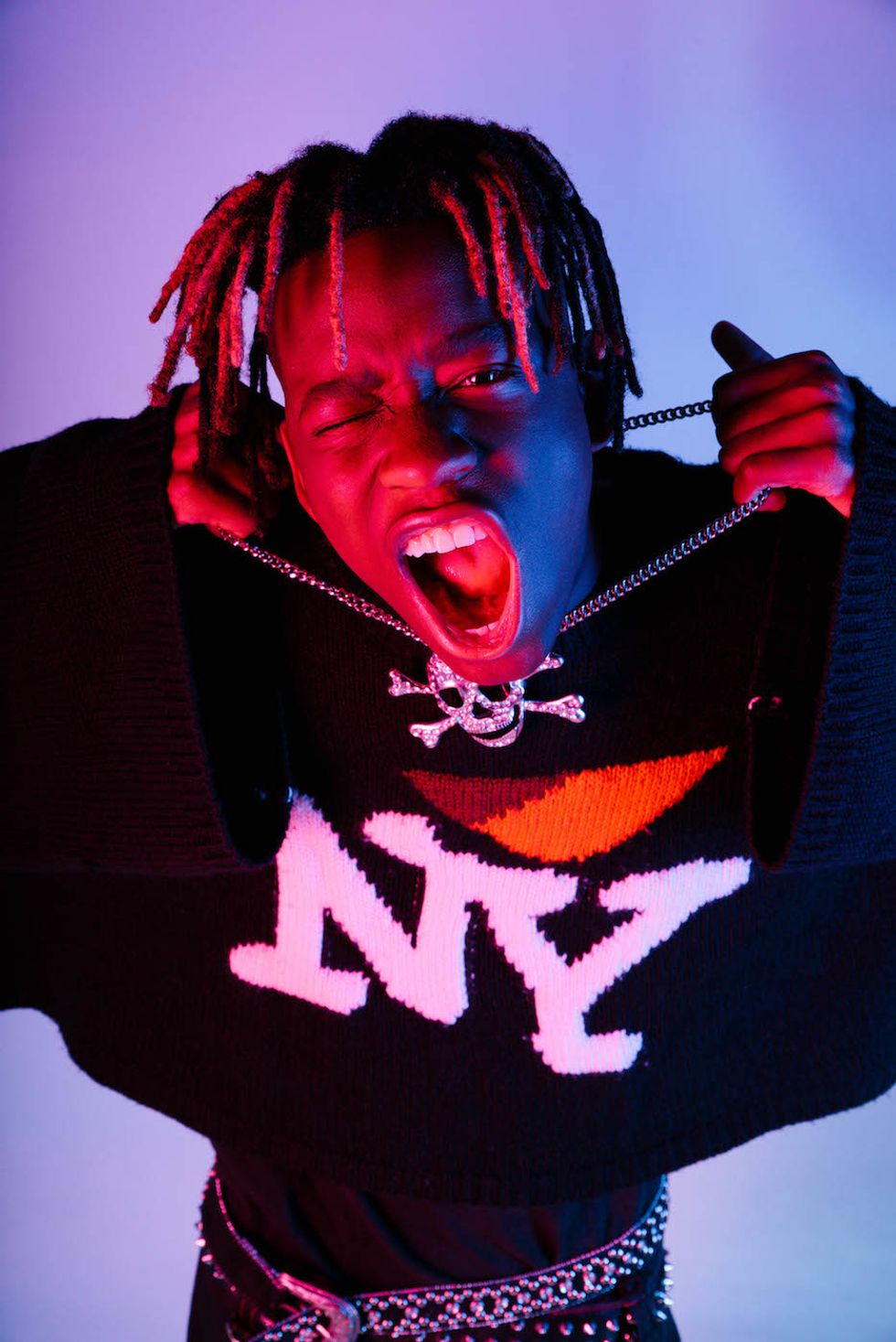 Willy Cardiac. Image courtesy of artist.
In a press release shared by Spotify, the young rapper was quoted as saying:
"I am thrilled to be chosen by Spotify to be a part of their RADAR program. All the hard work I have put into my music continues to be recognised and having Spotify support me on my journey will make my music accessible to millions of users around the world, from South Africa all the way to America. There's no limit to where your music can go."
According to Spotify, under the RADAR program, Willy Cardiac will be supported across different verticals. From first-hand editorial and on-platform support, to bespoke Spotify social media content to broaden his fan base and more.
The South African version of RADAR was launched in March, and the first artist highlighted was South African R&B sensation Elaine. The streaming platform also started the On Our RADAR: Africa playlist which highlights music from emerging talent.
With a move like this, Willy Cardiac will hopefully go from being a "SoundCloud rapper" to a fully-fledged star. Not a far-fetched feat if you ask us. But no need to take our word for it. Stream "Fan of Me" on Spotify and Apple Music and be sure to head over to the rapper's SoundCloud page to understand his evolution.
Willy Cardiac - Fan Of Me (Feat. Eric Bellinger) SOUTH AFRICAwww.youtube.com