News Brief
Wizkid Links with African Streetwear Brand Daily Paper for the Limited Edition STARBOY Collection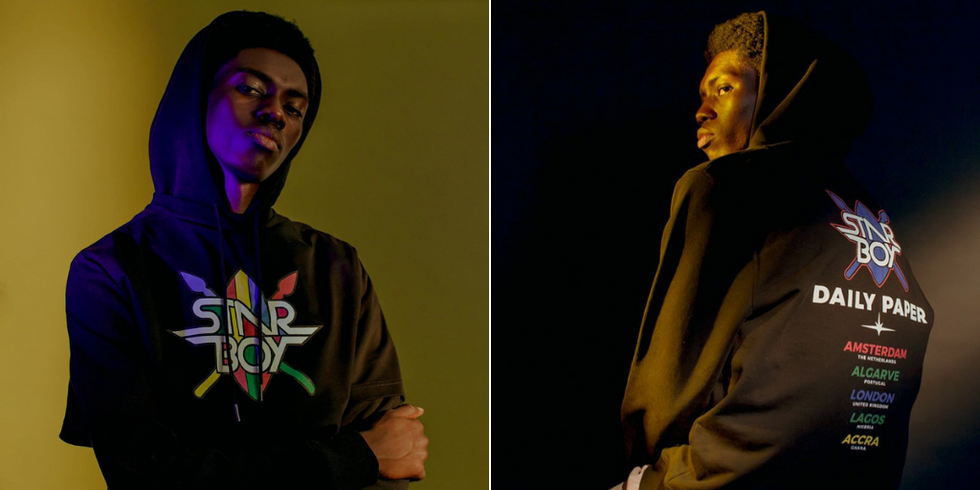 Images via Daily Paper's Instagram page.
The capsule collection recently took over the Amsterdam-based flagship store for a 3-day pop-up shop.
Wizkid's STARBOY wave has been actualized through a new capsule collection by African streetwear brand, Daily Paper, The FADERreports.
The limited edition collection comprises of apparel and accessories, including socks, hats, t-shirts and hoodies. According to Daily Paper's announcement on Instagram, the collection is "inspired by both brands' heritage." This collaboration is fitting due to the brand's ethos of translating their diverse African heritage and first-generation upbringing in The Netherlands into authentic, quality tailoring since 2010.
Read: The 25 Essential Wizkid Songs
The Daily Paper x STARBOY collection has also taken over the Amsterdam-based flagship for a 3-day pop-up shop. The line will have more products added as future pop-ups are due to launch in London, Lisbon and Accra.
The collection is available via Daily Paper's website and Instagram.
Take a look below.
---