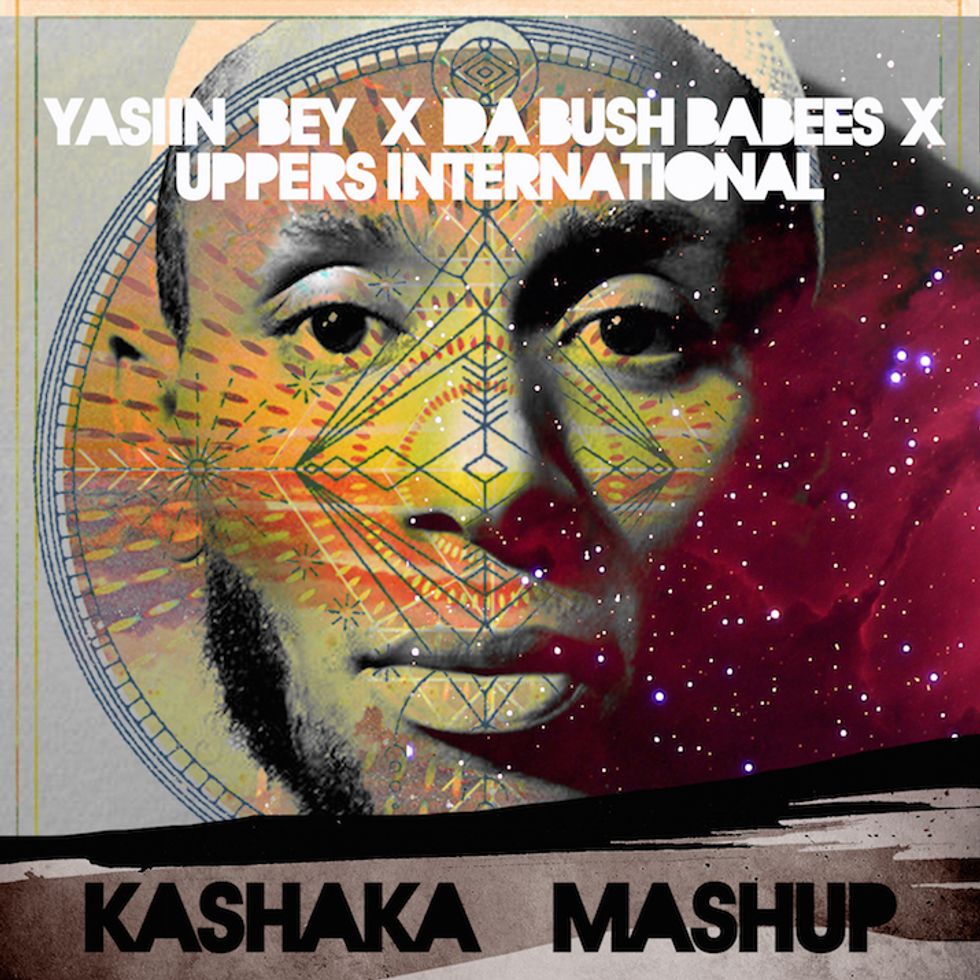 NYC-based producer Kashaka blends Da Bush Babees & Yasiin Bey's 1996 single "The Love Song" with a Ghanaian groove from Uppers International.
---
Cover artwork by Underdog.
New York City-based producer and DJ Kashaka rolls through with an electric mash up of Da Bush Babees' 1996 single "The Love Song," which featured an as-of-then unknown Mos Def aka Yasiin Bey on the chorus, with Ghanaian band Uppers International. The new track takes the a capella from Da Bush Babees' Gravity tune and lays it over the soulful, guitar-laced "Dankasa" groove from the 1970s Ghanaian highlife and afrobeat ensemble. As if that wasn't enough, there's also a Slum Village break packed in there. For more from Kashaka, revisit his hour-long Afrofuture Mix and catch him DJing in Brooklyn alongside Everyday People's DJ Moma at the free Side Door Disco at Output's Stilton House this Saturday, August 8. Stream his infectious "The Dankasa Love Song (Kashaka Mash Up)" below.