Arts + Culture
Mother Africa: 12 Iconic Women Who Have Shaped Our Culture
South African singer Miriam Makeba performs at the 1984 North Sea Jazz Festival in Holland. (Photo by John van Hasselt/Sygma via Getty Images)
This Mother's Day, we celebrate iconic African women throughout history who have helped shape and create culture.
DIASPORA—The world would be much less soulful without the contributions of African women.
---
Throughout history, women from the continent have created culture through their exemplary activism, leadership, creativity and overall brilliance—and they continue to do so each and everyday.
This Mother's Day, we take a look at some of the iconic African women who have helped shaped culture in their own way. From legendary musicians and leaders to prolific writers and social activists, here are 12 iconic African women whose indelible legacies keep us inspired.
The teacher, politician and aristocrat was a champion of women's suffrage in Nigeria. She was also the first woman in the country to drive a car. To top it all off, she's responsible for bringing Fela Kuti into the world.
Quote: "As for the charges against me, I am unconcerned. I am beyond their timid lying morality so I am beyond caring."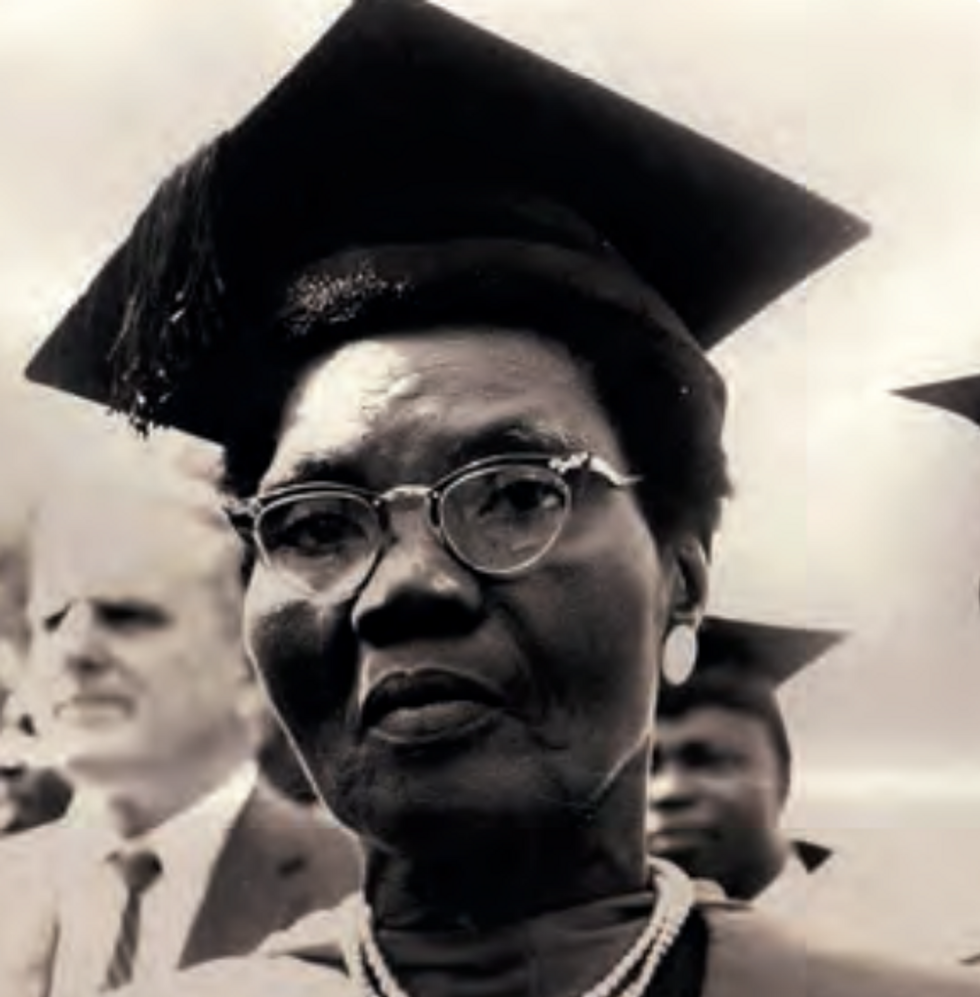 Image via Wikimedia Commons
The influential Beninese musician is often considered the "Queen of African Music" and she has the Grammys to prove it. Kidjo is also an activist and global ambassador, helping spread African music and artistry to the world one happy dance at a time.
Quote: "We woman around the globe, we carry the world on our back. We build society."
Image via Wikimedia Commons
The celebrated Kenyan environmental political activist was the first African woman to receive the Nobel Peace Prize in 2004 for her dedication to "sustainable development, democracy and peace."
Quote: "African women in general need to know that it's ok for them to be the way they are—to see the way they are as a strength, and to be liberated from fear and from silence."
Image via Flikr
Aside form never aging, the iconic Somali supermodel and philanthropist has broken barriers for black women in the beauty world. She remains dedicated to creating products that cater to the needs of women of color and championing diversity.
Quote: "The women I gravitate to are the ones who defy convention and reinvent themselves - hence, they reinvent the world around them."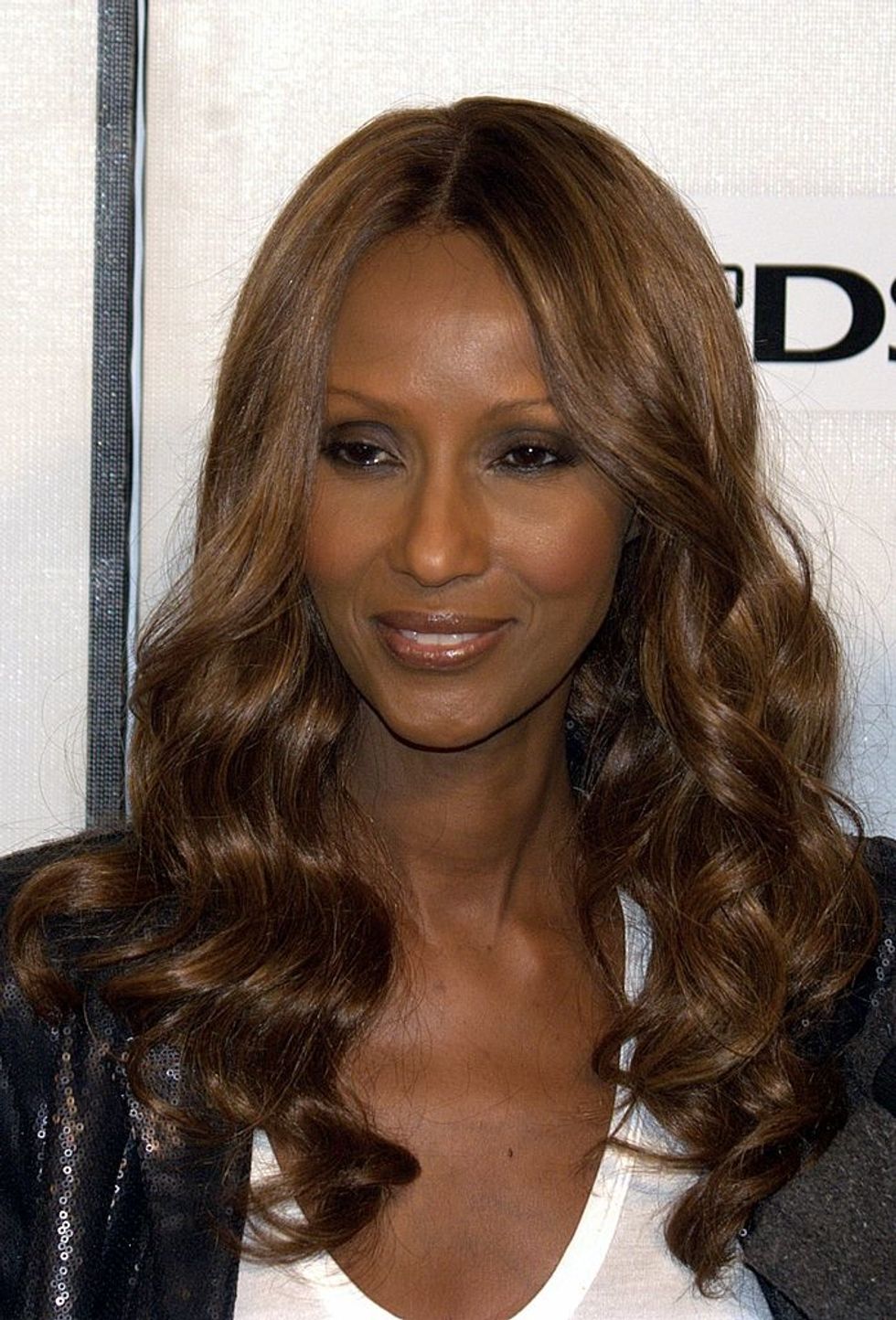 Image via Wikimedia Commons
Queen Nzinga

Born in 1553, Queen Anna Nzinga, was the leader of the Ndongo and Matamba Kingdoms of the Mbundu people in Angola. She was a strategic ruler who fought bravely against the Portuguese slave trade in Angola. Talk about a boss.
Image via Wikimedia Commons
Often referred to as "The mother of modern African literature," the Nigerian writer became the first African woman to be published in the English language in 1966. She received international acclaim for her debut novel Efuru, and became one of the first African women publishers in 1970.
Quote: "When I do write about women in Nigeria, in Africa, I try to paint a positive picture about women because there are many women who are very, very positive in their thinking, who are very, very independent and very, very industrious."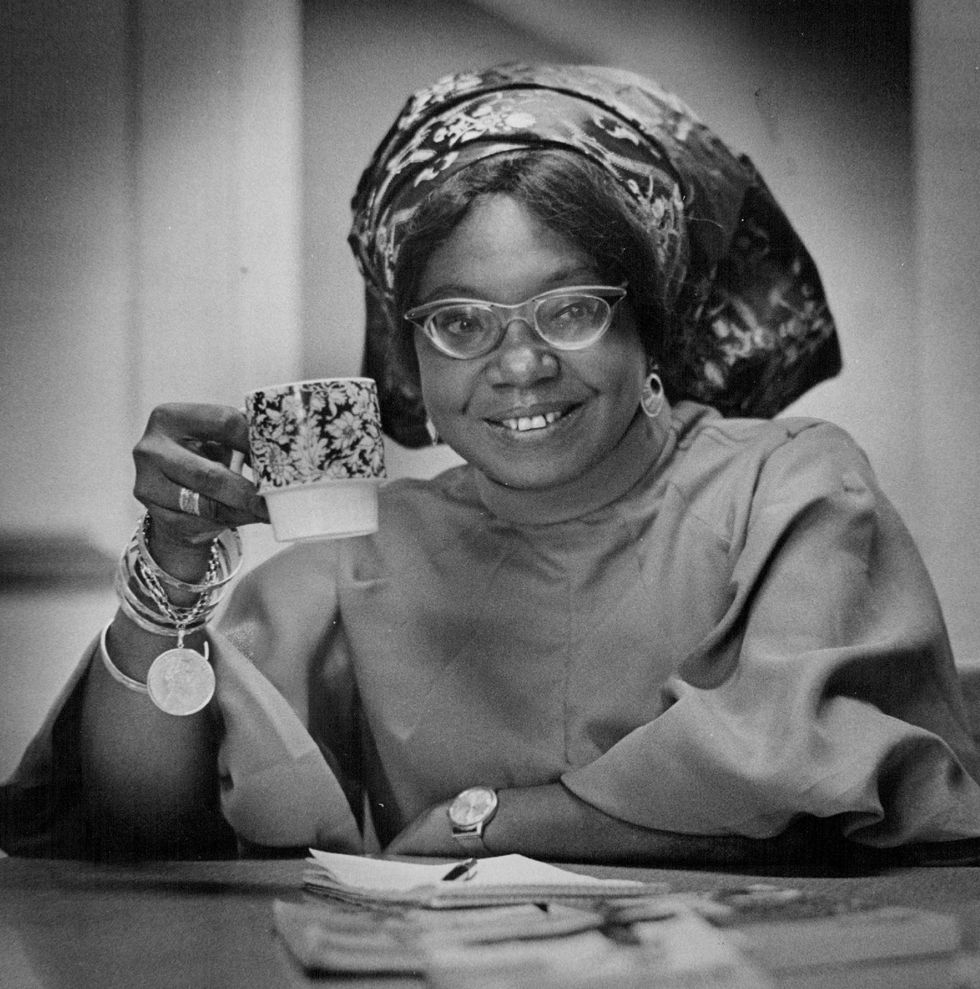 Denver Post Archives Denver Post via Getty Images
The Egyptian queen's iconic bust has become a ubiquitous symbol of black female power. Nefertiti ruled ancient Egypt alongside her husband, Akhenaten during its wealthiest period, transforming Egyptian society through an unprecedented religious and economic revolution.
image via Wikimedia Commons
The prolific Senegalese filmmaker was the first African woman to direct a feature film. Her first short, La Passante (1972), chronicled her experience as a Black woman living in Paris. She's received international acclaim for her ethnographic films, which examine everyday life in Senegal through an intimate yet critical lens.
The British-Nigerian singer is the queen of cool. Her songs, voice, style and persona are undeniably timeless and her trailblazing career serves as a model for Black-British women in the arts. In 2002 she was awarded an Order of the British Empire for services to music.
Quote: "I just aspire to pick people up. That's my ambition."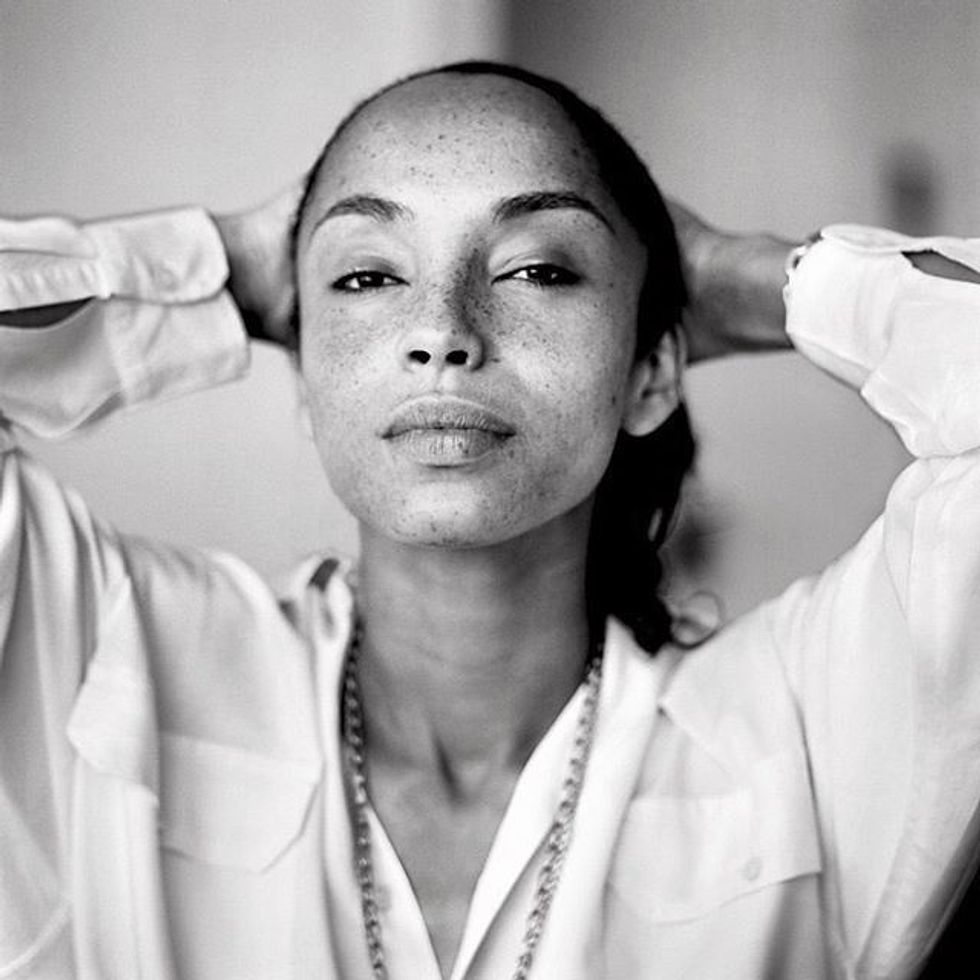 Image via Flickr
Affectionately known as "Mama Africa," the South African singer won over audiences across the globe with her infectious charm and striking voice. Her work was about more than just singing, though—she was equally vocal when speaking out against racial injustices during the Civil Rights Movement.
Quote: "Age is getting to know all the ways the world turns, so that if you cannot turn the world the way you want, you can at least get out of the way so you won't get run over."
Image via Wikimedia Commons.
Queen Amina

The Hausa Muslim Queen Warrior was believed to have ruled what is now, Northern Nigeria in the mid-15th century. She was a fierce warrior who helped the kingdom of Zaria expand and become a center for trade. She is also credited with introducing the cultivation of kola nuts in the region.
Image via Wikimedia Commons.
The South African singer was known as the "Queen of African Pop." Not only was she an unforgettable performer, she was also an anti-apartheid spokesperson who used her music and one-of-a-kind personality to lash out against an unjust system.
Quote: "I'm not going to start justifying my character. The way I am is the way I am, so take me as I am. If I want to do anything, anywhere with anybody, that's what I want to do and that's nobodies business."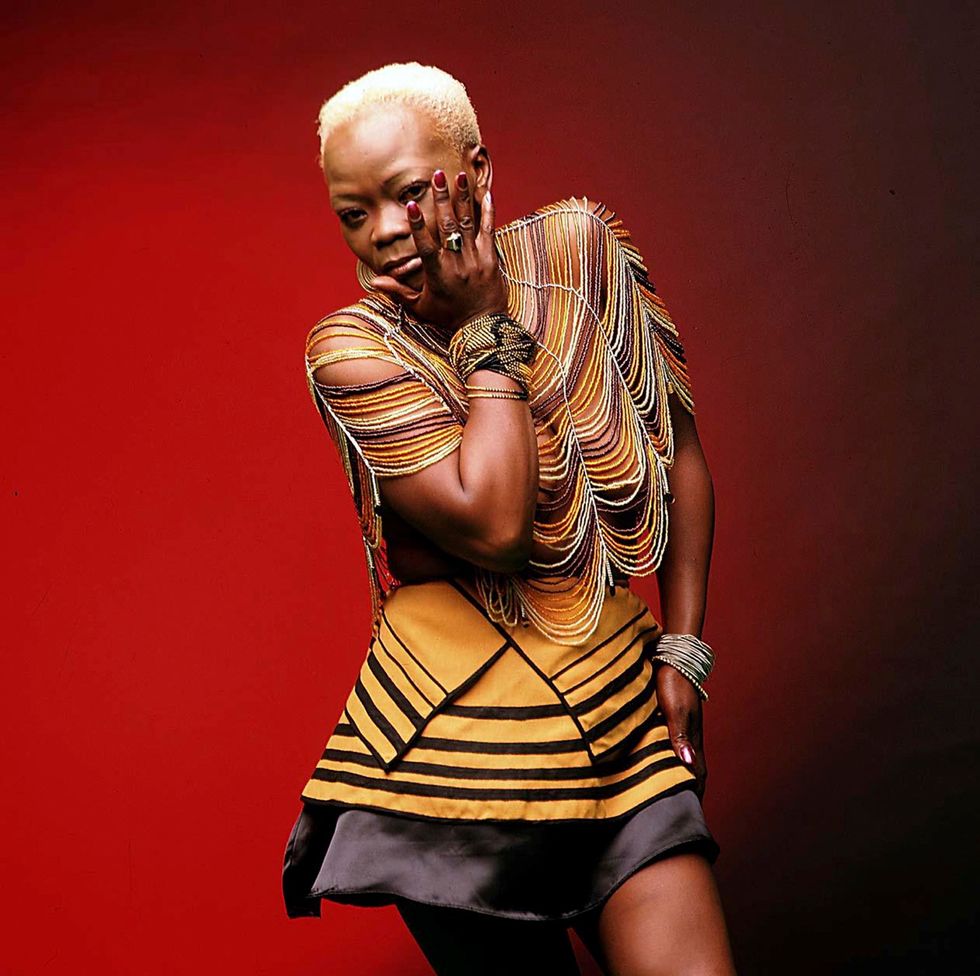 Portraits of South African MusiciansFoto24 / Contributor via Getty Images