We're getting closer to this year's Toronto International Film Festival (TIFF) and there are intriguing feature films, documentaries and shorts from Africa and the diaspora to look forward to this year.
In it's 43rd year, TIFF seeks to continue to change the way people see the world through film. Some standouts coming from the continent to look out for are Nollywood veteran Genevieve Nnaji's directorial debut, another riveting work from South Africa's Jahmil X.T. Qubeka, a crop of films from North Africa and more.
Check out the films, with synopses from TIFF below.
---
1. Sew the Winter to my Skin | South Africa
Provocative South African filmmaker Jahmil X.T. Qubeka (Of Good Report) returns to the Festival with this rousing reimagining of the hunt for John Kepe, an outlaw in 1950s South Africa who robbed from white colonist farmers and gave to the impoverished Indigenous poor, becoming a threat to the foundations of Apartheid society.
Read more here.
2. aKasha | Sudan/South Africa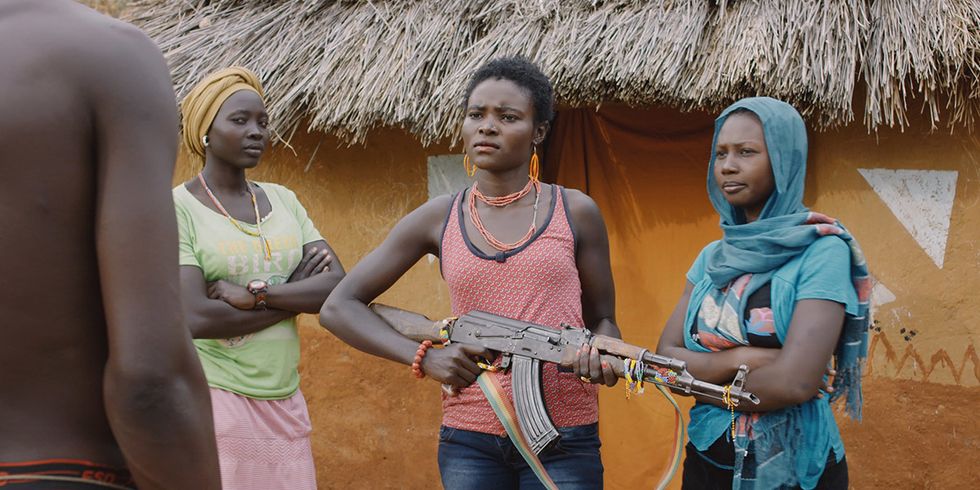 Photo still from 'aKasha' via TIFF.
Documentarian hajooj kuka takes a self-assured step towards fictional storytelling in this comedy pivoting on an unlikely love triangle between a boy, a girl, and an AK-47 in rebel-held areas of Sudan.
Read more here.
3. Farming | UK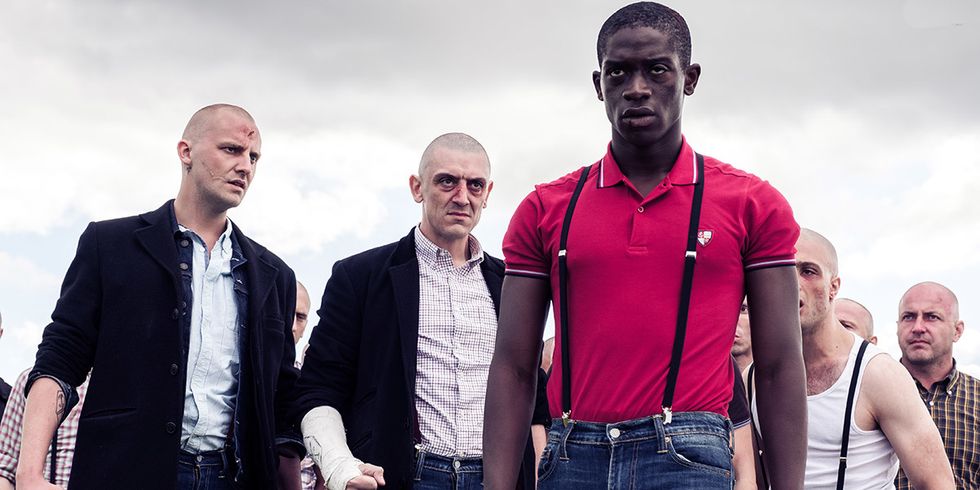 Photo still from 'Farming' via TIFF.
Actor Adewale Akinnuoye-Agbaje draws on his own life for this electrifying feature directorial debut, about a London-born Nigerian child voluntarily placed in a white working-class home as part of a 1960s social experiment, stranding him between cultures and sending him through adolescence on a twisting journey from destructive self-loathing to perseverance.
Read more here.
4. Fig Tree | Ethiopia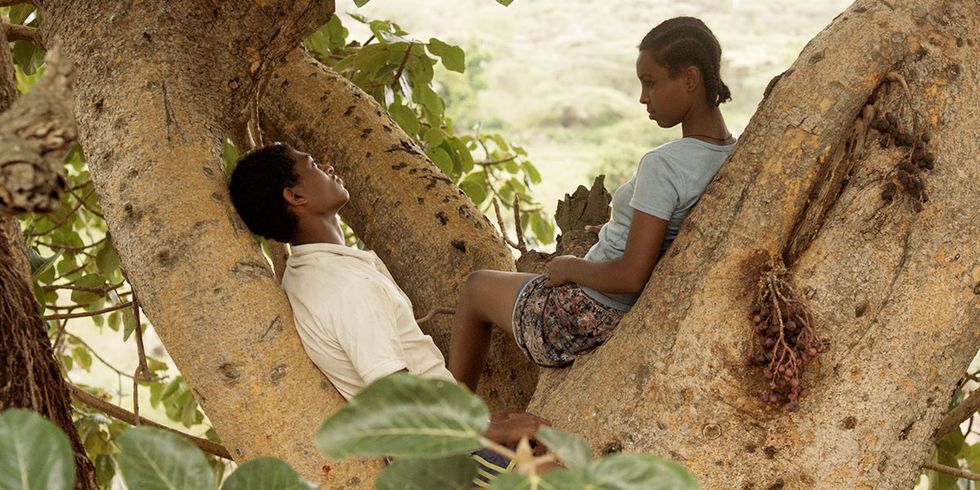 Photo still from 'Fig Tree' via TIFF.
Aäläm-Wärqe Davidian's unflinching feature debut, set at the end of the Ethiopian Civil War, follows an Israeli teenage girl as she attempts to save her Christian boyfriend from being drafted, even as she and her family are poised to flee the country.

Read more here.
5. Lionheart | Nigeria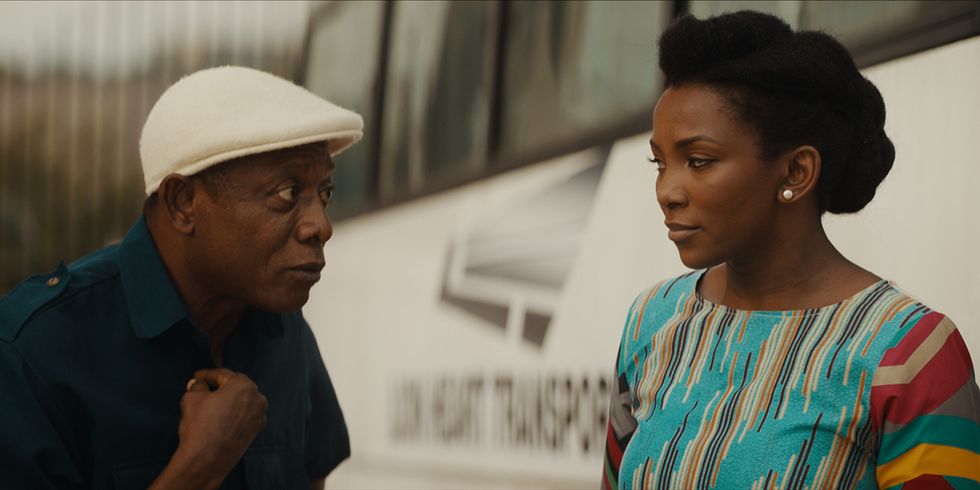 Photo still from 'Lionheart' via TIFF.
In order to save her father's ailing bus company, competent but perennially overlooked Adaeze must find a way to work alongside feckless uncle Godswill, in the sharp and comically observed directorial debut from Nollywood star Genevieve Nnaji.

Read more here.
6. Rafiki | Kenya
The latest from Wanuri Kahiu charts a precarious love story between two young Kenyan women in a society where homosexuality is banned.
Read more here.
7. The Mercy of the Jungle | Belgium/France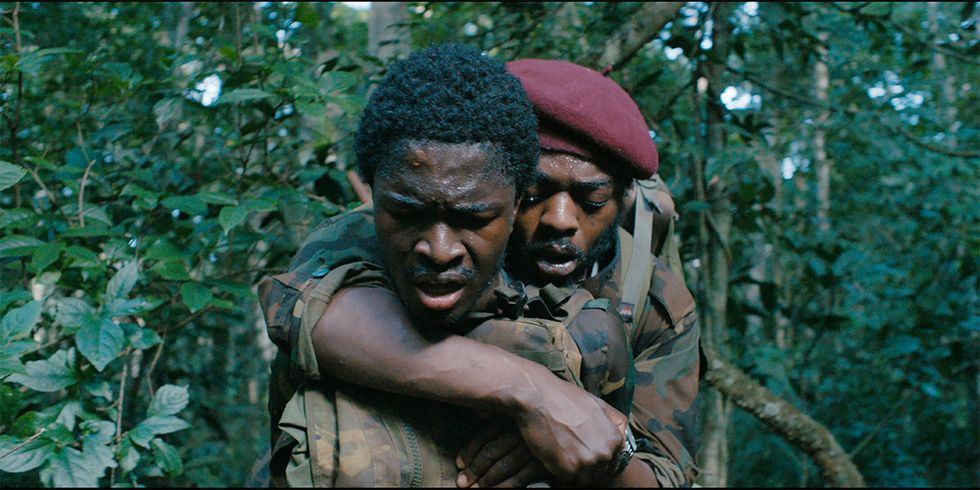 Photo still from 'The Mercy of the Jungle' via TIFF.
Set in 1998 at the outset of the Second Congo War, Rwandan director Joël Karekezi's second feature is a propulsive odyssey about a pair of Rwandan soldiers navigating both wilderness and personal existential crises while lost behind enemy lines.
Read more here.
8. Angel | Senegal/Belgium/Netherlands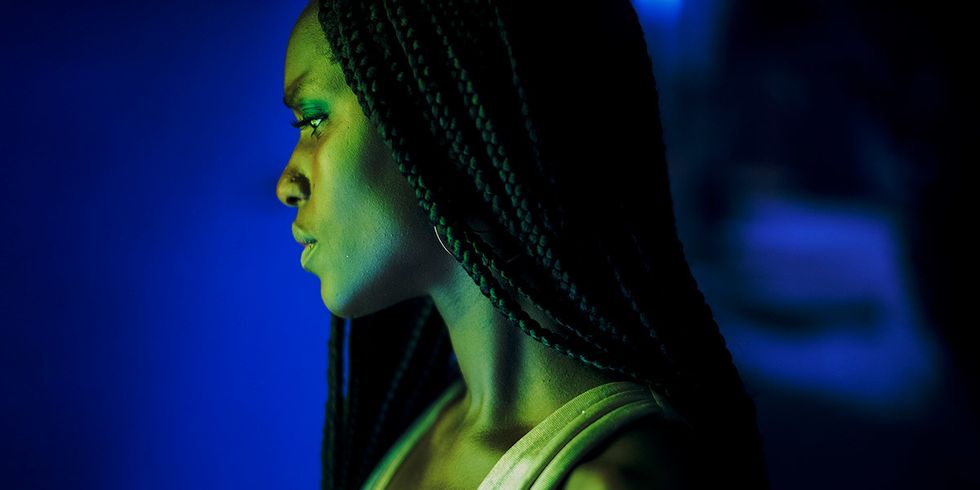 Photo still from 'Angel' via TIFF.
A fateful encounter between a Senegalese sex worker and a world-famous Belgian racing cyclist turns tragic, in director Koen Mortier's (Ex Drummer) atmospheric and ephemeral film about finite bodies and infinite loves.
Read more here.
9. Look at Me | Tunisia
Photo still from 'Look at Me' via TIFF.
Torn between the life he thought he could leave behind in Tunisia and the life he's created for himself in Marseille, a man finds himself at a crucial crossroads, in Nejib Belkadhi's latest.
Read more here.
10. Twin Flower | Italy
In Laura Luchetti's dark drama about companionship, lost innocence, and shared destiny, two teenagers—one on the run from the immigrant trafficker her father used to work for, the other an illegal migrant from the Ivory Coast—form an unlikely but powerful bond as they travel together across the harsh and beautiful Sardinian landscape.
Read more here.
11. Angelo | Austria/Luxembourg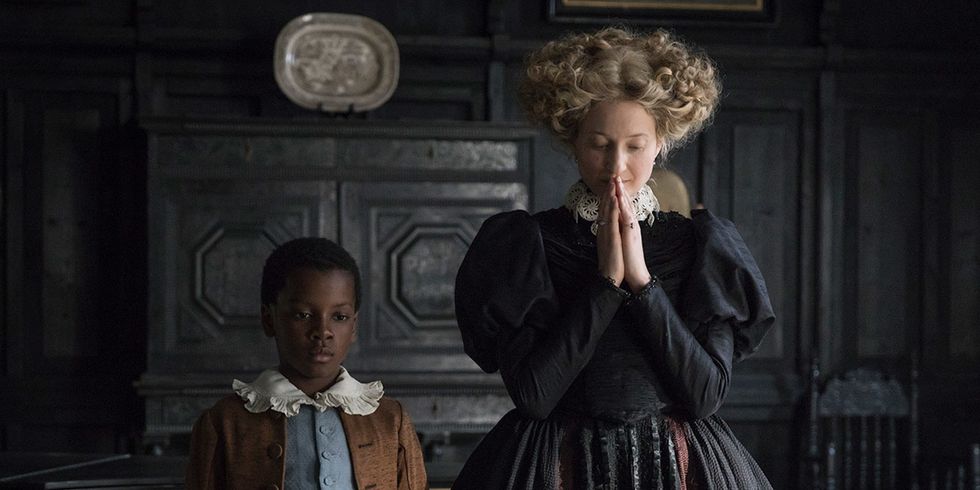 Photo still from 'Angelo' via TIFF.
In Markus Schleinzer's long-awaited second feature and true-story drama, a young African boy is abducted, sold, and forced into 18th-century Viennese court life where he must wrestle with the restrictions placed upon him by society.

Read more here.
12. EXT. Night | Egypt
Photo still from 'EXT. Night' via TIFF.
When a day in the life of a beleaguered Egyptian filmmaker goes sideways, he witnesses anew issues like class and gender relations, in director Ahmad Abdalla's touching social satire.

Read more here.
13. The Ambassador's Wife | Burkina Faso/Sweden
Although she dreamed of a career in opera, the French Ambassador's wife now lives a restrained life in opulent seclusion in Ouagadougou, Burkina Faso. With unparalleled precision, Theresa Traore Dahlberg establishes a nuanced and fascinating documentary that subtly delves into the complexity of class, women's roles, and post-colonialism.
Read more here.
14. Dulce | Colombia/USA
A mother in a remote Colombian coastal village teaches her young daughter to swim so she can harvest piangua shellfish alongside the community, in this exquisite documentary that delicately captures the girl's moment of understanding of the urgency and potential threats of survival. Directors: Guille Isa and Angello Faccini.
Read more here.
15. Freedom Fields | Libya
Photo still from 'Freedom Fields' via TIFF.
Naziha Arebi offers an intimate look at post-revolution Libya through the eyes of an aspiring all-female soccer team, whose struggle to gain mainstream acceptance mirrors the broader challenges facing women in contemporary Libyan society.
Read more here.
16. Facing North | Uganda
Beautifully composed and refined, Facing North centres on a bride preparing for her wedding day in a small Ugandan village, and the complexity of her decision to put her faith in a man who has left to pursue greater opportunity abroad. Director: Tukei Muhumuza.
Read more here.
17. Brotherhood | Tunisia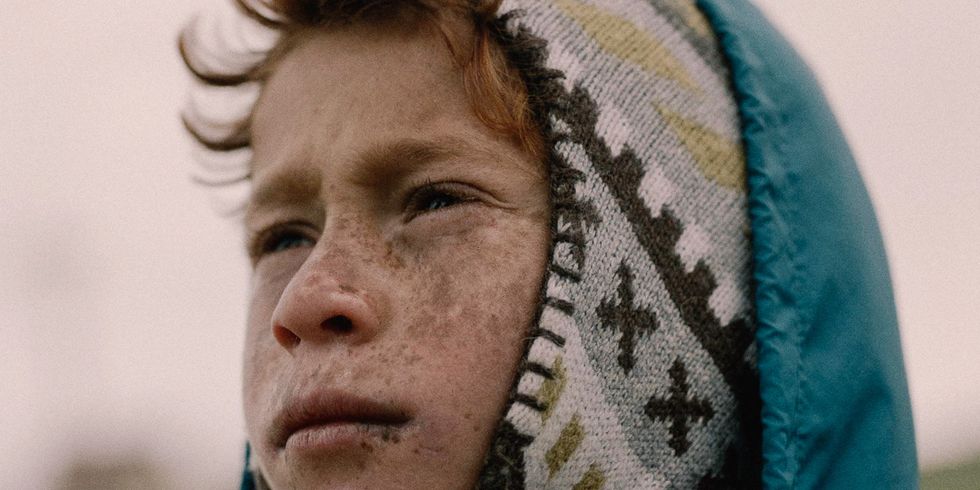 Photo still from 'Brotherhood' via TIFF.
Mohamed is deeply shaken and suspicious when his estranged eldest son returns home to rural Tunisia with a mysterious young wife in tow. Every moment in Meryam Joobeur's wrenching drama is infused with the emotional complexities of a family reunion, and the consequences of past wounds and misunderstanding.
Read more here.
18. Divine Wind | Algeria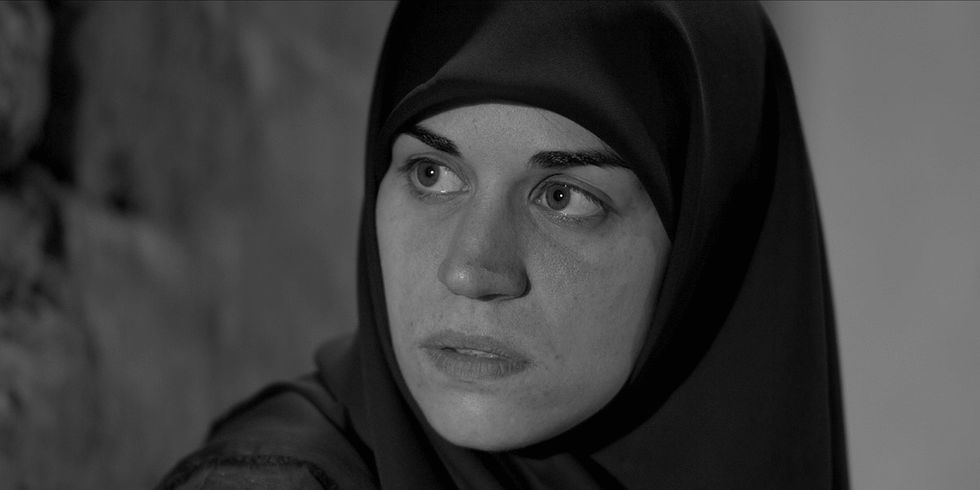 Photo still from 'Divine Wind' via TIFF.
A young man and woman form an intense bond when they are assigned to launch an armed action against an oil-refinery in the North African desert, in the latest from veteran Algerian director Merzak Allouache.
Read more here.
19. A Wedding Day | Algeria
In this rich and assured portrait, a crime boss in exile in Algiers oscillates between his business, friends, and the boredom and melancholy of his daily routine.
Read more here.