"Do magazines culture?" Rajat Neogy, the founder of Transition magazine, once asked.
African literary magazines and journals don't just shape literary culture, they offer the most rebellious responses to political and social movements. They not only respond to the cultures they're in, these magazines also create distinct cultures of their own that reflect the personalities of their editors.
Some are experimental and bold, some are satirical and polemic, some can also be aesthetically conservative, but they all find beautiful ways to confront the most pressing issues in society. Magazines archive stories that might not always gain the attention that books will, but are sometimes the most thrilling work in a writer's career.
Here are five of the most notable literary magazines that have shaped contemporary African literature.
---
Black Orpheus: A Journal of African and Afro-American Literature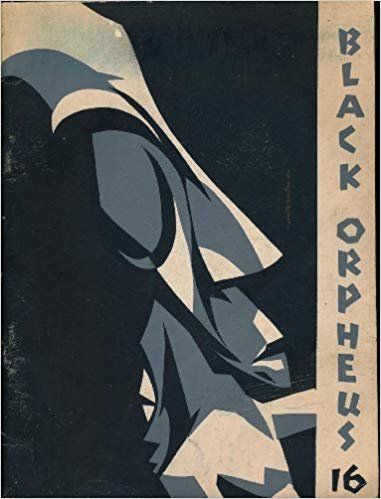 Image via Amazon.
Based in Nigeria,Black Orpheus was groundbreaking as the first African literary periodical on the continent publishing works in English. It was founded in 1957 by German editor Ulli Beier, and was later edited by Wole Soyinka, Es'kia Mphahlele, and Abiola Irele. The magazine stopped printing in 1975.

At a time when African writers needed spaces where they could simply gather and enjoy each other's works, the magazine was started to promote African literature, publishing the works of literary giants like Chinua Achebe, Ama ata Aidoo, and Christopher Okigbo in their early career. The best part of the magazine was that it introduced literature from French, Spanish, and Portuguese speaking regions to an English speaking audience, particularly the translated works of the negritude poets like Aimé Césaire, Birago Diop, and Léopold Senghor.
Transition Magazine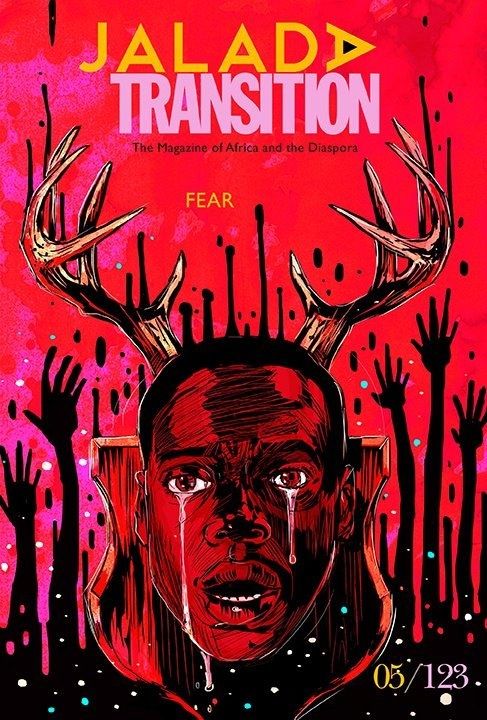 Image via Transition's Facebook page.
The name Transition reflects the moment that birthed the magazine in 1961. Transition was founded by Rajat Neogy in Kampala when Uganda, like other African nations, was gaining its independence. Like Black Orpheus, the magazine published notable writers like Achebe, Ngugi wa Thiong'o, Nadine Gordimer, and Taban lo Liyong when they were new writers.

Transition has had some of the most epic debates about African literature over the years, especially in the earlier issues when writers were throwing some old school poetic shade against each other (Soyinka began an essay to his critics with this line, "Pretenders to the crown of Pontifex Maximus of African poetics must learn to mind the thorn.") The magazine has had fearless takes on politics that eventually forced it to be transferred to Nigeria when Soyinka was editor, and later to the U.S. Transition is now housed at Harvard University and is still producing provocative work like the post-Trump election issue appropriately titled White A$holes.
Kwani?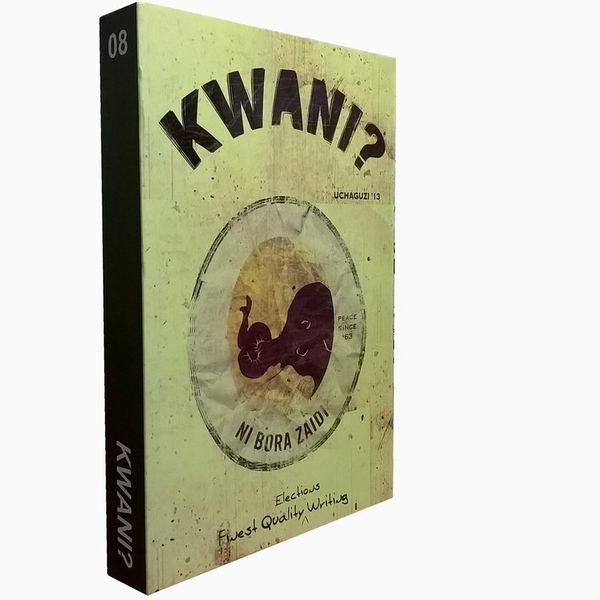 Image via Kwanitrust's Twitter page.
"You know you've been sleeping for a long time. All of a sudden someone just comes and paints the country red, blue, green, and light. So everyone just comes out of their bedroom. And everyone who hasn't been cleaning their house starts cleaning it. And those with houses too clean start throwing mud on the wall." This is how Binyavanga Wainanadescribed the artistic revolution in 2002 that led to the creation of Kwani? where Wainana became the first editor.
Kwani? began after a group of Kenyan writers, artists, and journalists became frustrated with the slow publishing scene in the country that mostly accommodated earlier writers like Ngugi from the Transition and Black Orpheus generation. A new publication was created in 2003 for emerging writers that has led to the incredible literature we enjoy today from Kenya. The journal has published works by writer like Yvonne Owuor, Parselelo Kantai, Andia Kisia, Uwem Akpan and Billy Kahora.
Chimurenga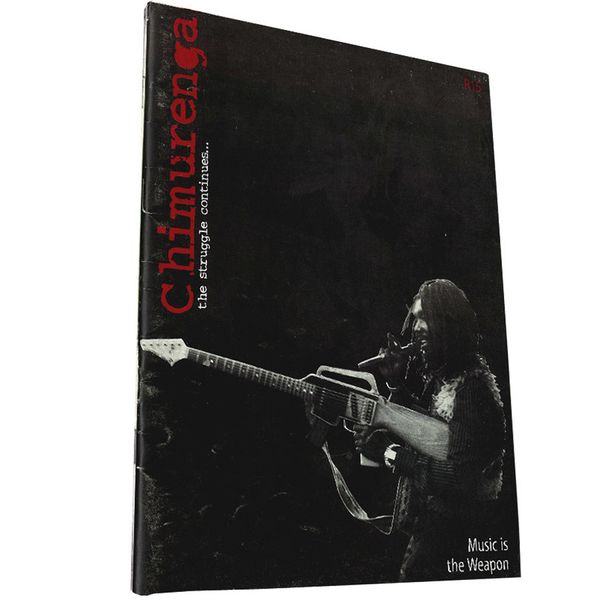 Image via Chimurenga's website.
"Chimurenga" is the Shona word for "liberation." The founding editor of Chimurengamagazine, Ntone Edjabe, is a Cameroonian journalist and a DJ who engages literature, music, and politics with a rebel spirit that reflects the magazine's name. Like Transition, Edjabe founded Chimurenga in 2002 in Cape Town at a time where South Africans were having lively discussions about life during and after political and social revolutions.

What makes Chimurenga unique is not only the amazing writing that they publish, but the ways the platform evokes other mediums with literature. Chimurenga has various publications including The Chronic (a newspaper styled magazine), the African Cities reader (publication that explores urban life), and the Pan African Station (online radio and pop-up studio). They've published the works of writers like Lebo Mashile, Stacy Hardy, Wainana, Chimamanda Adichie, and Percy Zvomuya.
Last month, Chimurengaposted on Facebook that they were being forcibly removed from their home in Cape Town where they had been based for 20 years. While the magazine will continue publishing work, it's a reminder to support organizations that are crucial to African literature.
JALADA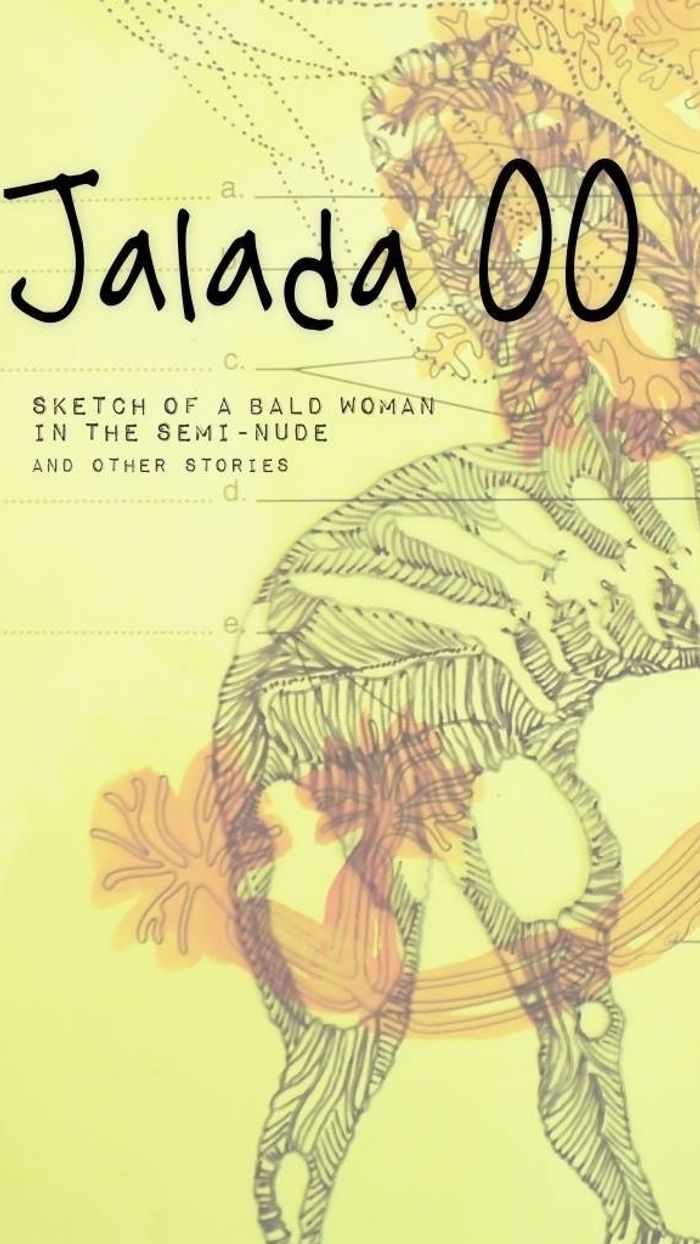 image via Jalada's Facebook page.
Writing about (and critiquing the idea of) African literary generations, Keguro Macharia once said, "If one is slightly cheeky, the fourth generation lives in Chimamanda's inbox. More seriously, it is incarnated in the border-crossing collective work of JALADA."

While the other literary magazines and journals were mostly print magazines, JALADA represents the digital moment where African literature is thriving on online platforms like Saraba, Enkare, andBrittle Paper. JALADA began after a group of writers from various African countries published their work on their own website which became so popular they began receiving submissions from other writers. The platform has since had exciting themes for their issues like insanity, sex, Afrofuturism, and translation. Notable contributors include Clifton Gachagua, Tsitsi Jaji, Novuyo Tshuma, Moses kilolo, Wanjeri Gakuru, and Mehul Gohil.