Film
Amma Asante, David Oyelowo & Rosamund Pike Join Forces On Film About Botswana's First President & His Controversial Marriage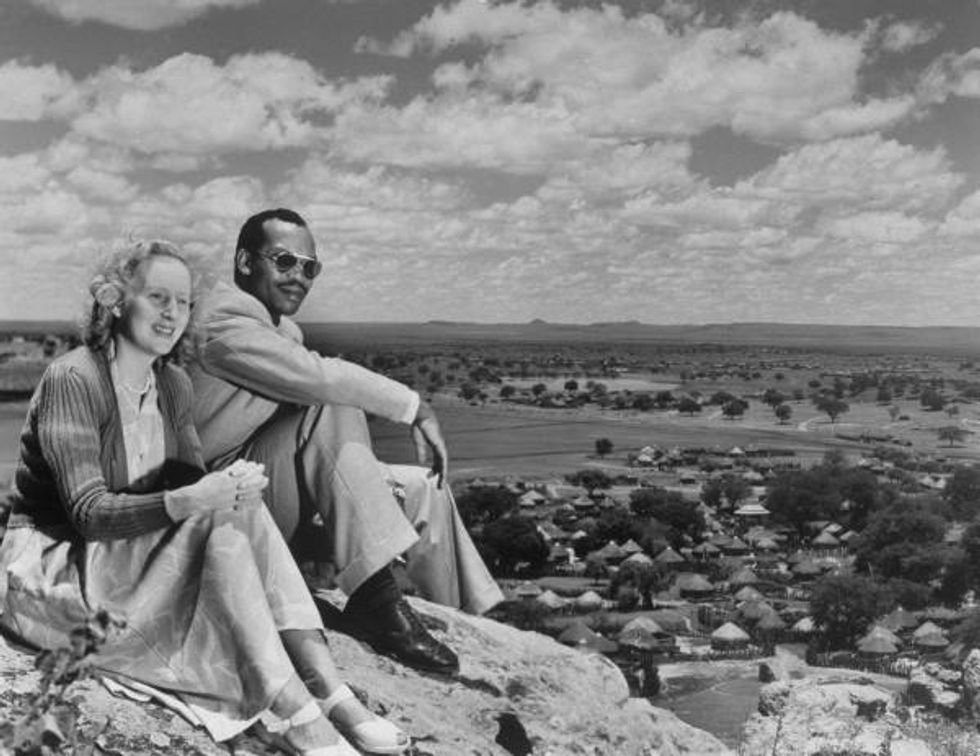 Amma Asante, David Oyelowo and Rosamund Pike are joining forces on 'A United Kingdom,' a forthcoming drama about Botswana's first president and his controversial marriage.
---
In December 2013 we reported a new film was in the works about the life of Botswana's first president, Seretse Khama. Written by Guy Hibbert, A United Kingdom would focus on Khama's relationship with Ruth Williams– the Englishwoman who would become Khama's wife and eventually Botswana's first lady (see below for more in depth background on Botswana's first first family).
We already knew that David Oyelowo was on board to produce, which he'll be doing alongside Rick McCallum and Pathe International's Cameron McCracken, Brunson Green, Justin Moore-Lewy and Charlie Mason. The Selma actor, who recently spoke with NPR about his own "royal Yoruba heritage," and Gone Girl's Rosamund Pike are attached to star.
Now, according to The Hollywood Reporter, Amma Asante has come on board to direct the project, which is eyeing an October production start. The Ghanaian-British filmmaker previously drew acclaim last year for directing another racial period drama, Belle, which starred Gugu Mbatha-Raw as the illegitimate biracial daughter of a British Naval officer and an African woman.
Said Oyelowo, "Amma and Rosamund are two of the most exciting talents working in film today. I've worked with both of them before and so my excitement about them joining A United Kingdom stems from a knowledge of just how inspiring they are to work with and how much daring and beauty they will bring to this epic love story." Oyelowo is currently wrapping up another film set on the Continent, Disney's chess biopic Queen of Katwe, which tells the story of Ugandan chess wunderkind Phiona Mutesi and will also star Lupita Nyong'o. According to THR, he'll next shoot the crime drama Three Seconds before moving on to A United Kingdom.
Here's some more of the history behind A United Kingdom, which we shared when we first reported on the film in December 2013:
Seretse Khama was born in 1921 at Serowe in the Bechuanaland British protectorate, the grandson of Kgosi Khama III– kgosi/ruler of the Bangwato people of Bechuanaland (in central modern-day Botswana). It was Khama III that urged the crown to grant Bechuanaland a protectorate of the UK to guard against the threat of encroachment from the Boers.

Khama– whose uncle was regent in his place after the death of Khama's father– attended South Africa's Fort Hare College before relocating to England to study law. It was there in 1947 that he first met Ruth Williams– a WAAF ambulance driver during WWII at the time working as a clerk at the Lloyd's of London insurance market. The two married in 1948, making worldwide headlines and stirring outcry in England, Bechuanaland, and South Africa alike. The apartheid government, fearing the ramifications of a mixed marriage between a chief and a white British woman. Succumbing to pressure from SA the British government held a parliamentary enquiry on the matter of Khama's fitness to rule. Though the investigaion reported Khama was in fact fit to rule Bechuanaland, the British government ordered that the report be suppressed and had the couple exiled from Bechuanaland in 1951. Following outcry from human rights groups, the exile was uplifted in 1956 and the Khamas were allowed to return to Bechuanaland as private citizens.

Beginning in 1961 Khama returned to politics– leading the nationalist Bechuanaland Democratic Party (BDP). In 1966 Khama became the first prime minister of a newly independent Botswana. A year later he became the country's first president (a post which he served until his death in 1980). The couple's eldest son Ian Khama began his term as Botswana's president in 2008.