After the successful release of their graphic novel, Jember, Etan Comics is teaming up with the non-profit Open Hearts Big Dreams (OHBD) to launch a special collaboration. Etan is working with the Seattle-based organization, which has produced over 700 bilingual early-reader titles, to turn Jember into a bilingual kids book that's based on the award-winning graphic novel.
The release of the book coincides with Black History Month, and will be launched in 11 different languages, including Amharic, Arabic, French, Greek, Igbo, Kiswahili, Spanish, and Wolayta. Jember was first published in hardcover format in October 2022, and after its release it garnered +$12K pre-orders on Kickstarter. The comic book is designed to help emerging readers build their reading confidence, and learn more about African cultures and languages. Created and written by Beserat Debebe, it was illustrated by Yonatan Solomon and Michael Okoroagha.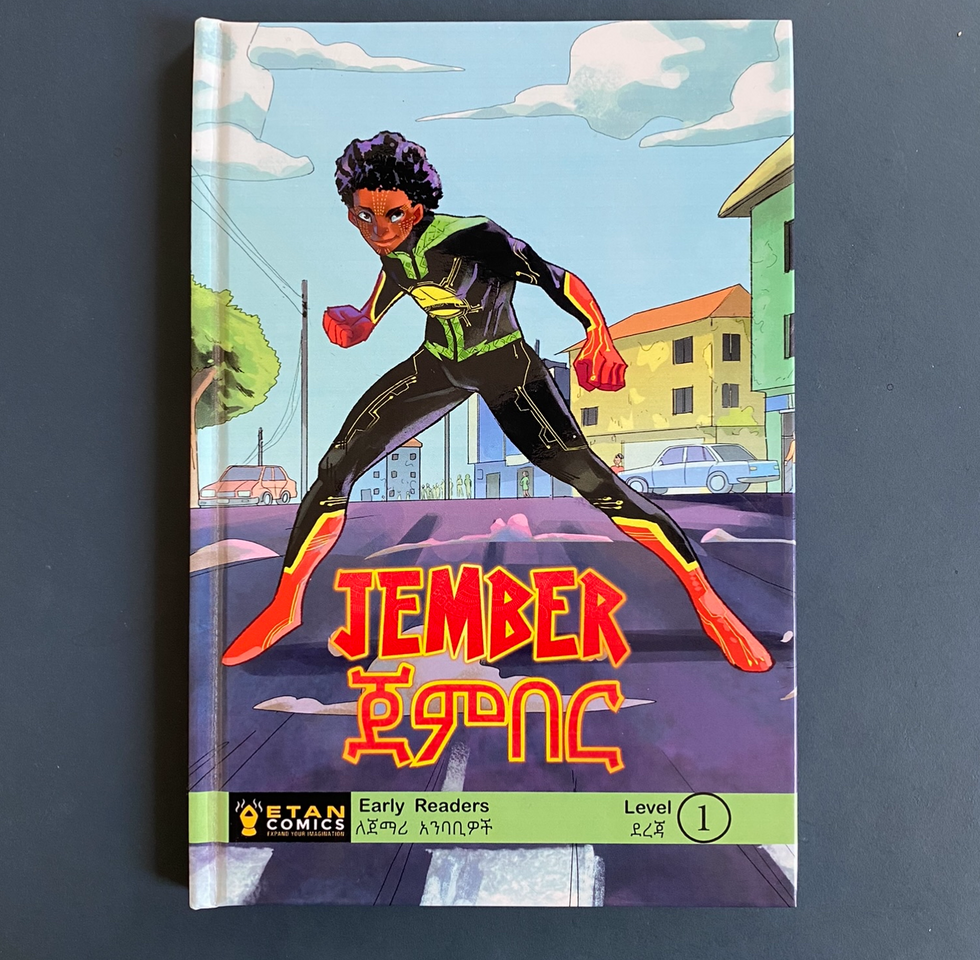 Jember is being turned into a bilingual kids book that's based on the award-winning graphic novel and will be available in 11 different languages.
Photo: Etan Comics
Beginning in mid-February, the books will be available globally on Amazon and IngramSpark. They will also be available at Walmart, Target, Barnes & Noble, and in public libraries shortly after.
With the release of Jember, Etan Comics aims to make African stories accessible to global readers. The collaboration will also help Ethiopian children, who make up 40% of the Ethiopian population, to be empowered through the story, which speaks to the rich cultural heritage of the Ethiopian history.
With this development, Etan Comics has joined the growing list of new generation of African comic book creators who are sharing African culture through comics to engage readers with various parts of the continent's history.