Typically seen as either a status symbol or a supporting player in the grand scheme of dressing up, fine jewelry wields the power to elevate and accentuate any look. In discussing African jewelry design, ornaments are more than just adornment but function as stories intricately woven into the fabric of the continent's people and history.
Recent studies have even traced the oldest jewelry in the world to Africa. A rather lucrative market, jewelry is expected to reach a global value of around $330 billion by 2026. Also not lost on many, is the complex relationship the global market has with sourcing raw materials.
In an era of fashion focused on circularity and ethical production methods, designers across the continent are leading the way in championing operations that the rest of the world should emulate. Often dismissed as just a source for precious stones and metals, a new generation of designers are highlighting the potential of the African jewelry value chain, from responsible material sourcing to the preservation of masterful local artisanal communities.
We uncover six jewelry designers not only making beautiful pieces of craftsmanship but ultimately using their mediums to educate and advocate for the continent's fashion future.
Theresia Kyalo (Kenya)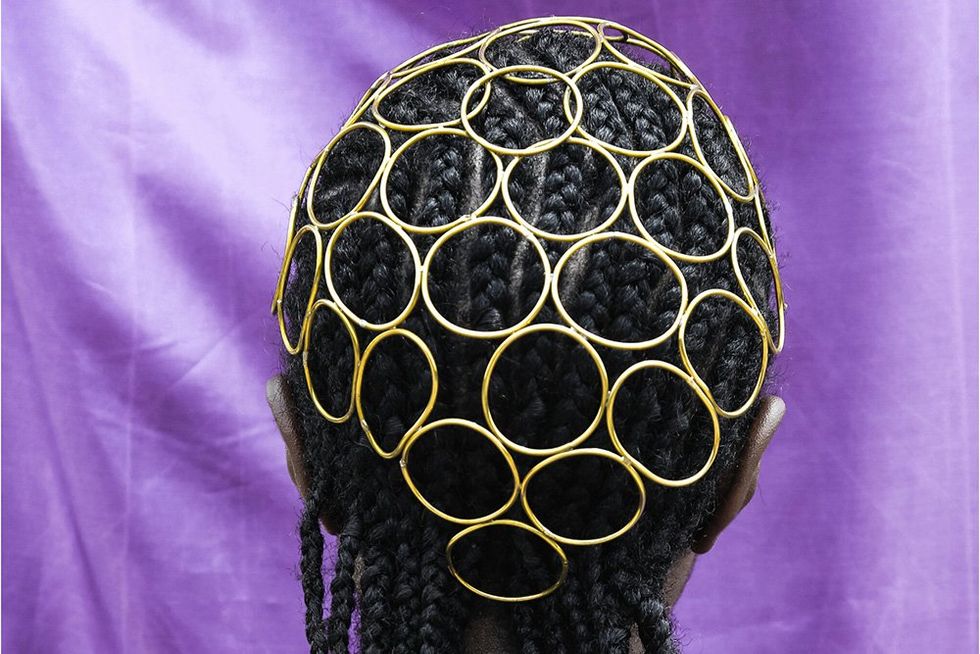 Photo courtesy of Theresia Kyalo.
For Theresia Kyalo, jewelry exists as the main event, as each statement piece tells unique stories inspired by culture and history. Acclaimed for her intricate designs, her label has gained a cult following and she was even featured in Beyoncé's Black Is King. The Kenyan designer spends time highlighting the unique relationship between Africans and jewelry, a union quite different from the rest of the world. Crafting a range of body pieces, her experimental and metalwork brand adorns and honors each aspect of the human form, telling stories about the symbolism of each design choice native to her culture.
You see this present in the meticulously crafted face jewels made with Kenyan metalworkers and artisans. The most brilliant thing about the designer's namesake range is the versatility and adaptability of each piece of jewelry. Kyalo believes in the freedom of expression, encouraging buyers to explore each piece in their own individual way.
Pichulik (South Africa)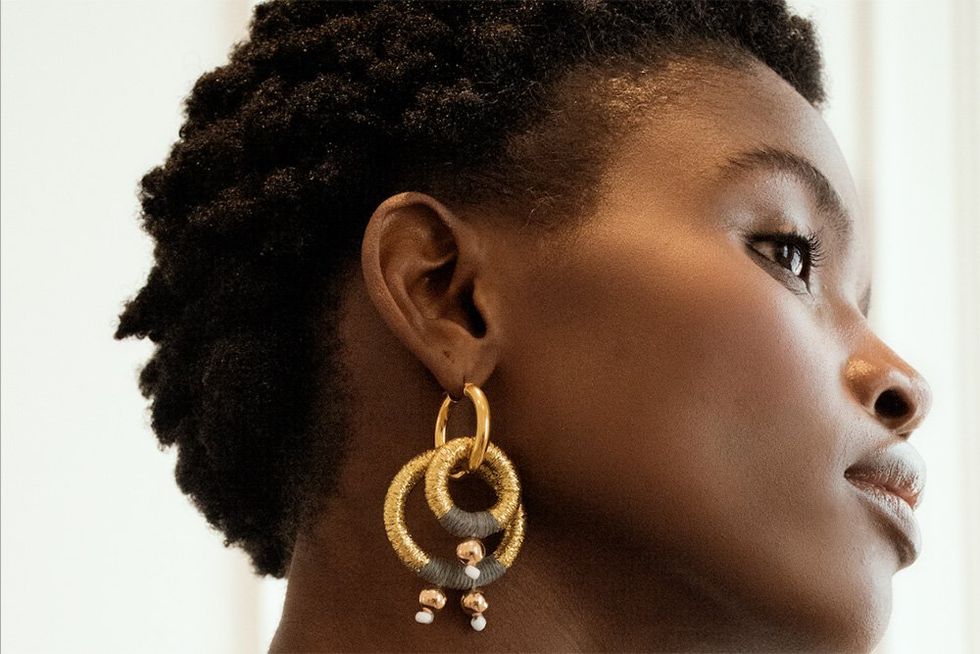 Photo courtesy of Pichulik.
A little over a decade ago, South African designer Katherine-Mary Pichulik established her eponymous jewelry company in Cape Town. While the designs themselves are produced in Woodstock, Cape Town, all materials are obtained from various African countries. Rope is reinvented as a symbol of emancipation and freedom of the individual and is employed as the primary medium in the brand's collection of earrings, bracelets, and necklaces.
Local artisans create the characteristic signature ropes that make up her stunning jewels, made from overruns of Polypropylene rope (PPM) which are excess from the yachting and sailing industry. Ghana is notable for providing additional components such as locally found semi-precious stones, glass beads, and hand-carved agate and carnelian. As part of Pichulik's commitment to sustainable operations, all off-cuts from crafting are used for producing new pieces of jewelry.
Ohiri (Côte d'Ivoire)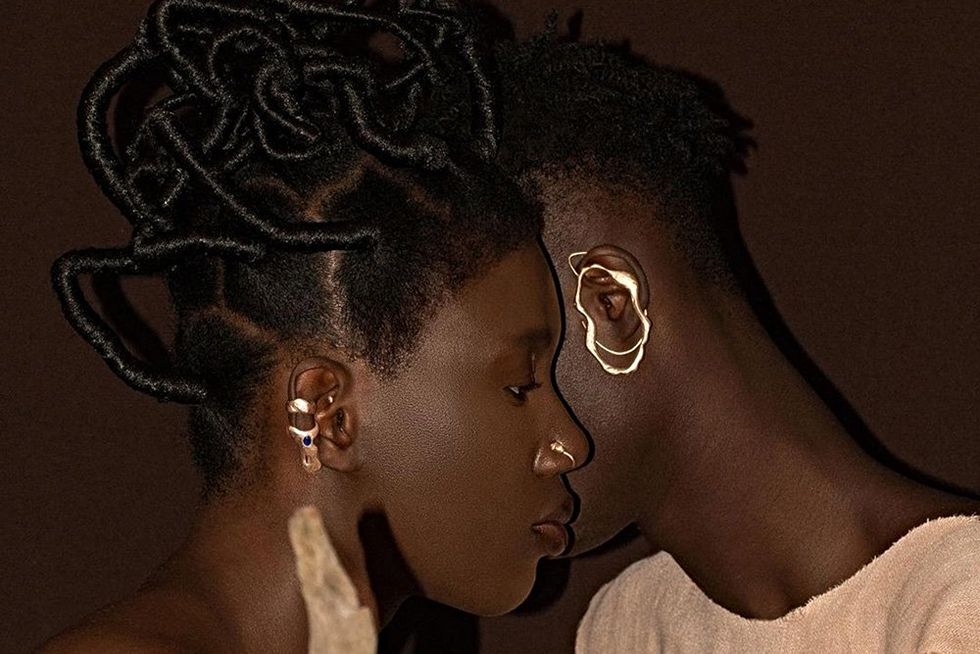 Photo courtesy of Ohiri.
Ivorian jewelry designer Akébéhi Kpolo uses Ohiri as a tool for reinventing the idea of what a jewelry brand is expected to be. Known for eschewing the term "designer" in favor of being a creator/curator, Kpolo's craft doubles as wearable art using sustainably sourced materials. Her upbringing played a key role in shaping her design ideology, with Cote D'Ivoire and Ghana informing the look and feel behind the brand.
More importantly, the decision to focus on jewelry as an art form, beyond commerce, came from a pressing need to break the stereotypes around African design. The goal? To position the continent's jewelry scene as a global player, just as valuable as the gems from the West. Each piece is symbolic of childhood memories and current interactions with African culture, nature, art, and people, honoring each reference in its attention to detail and choice of materials.
Ami Doshi Shah (Kenya)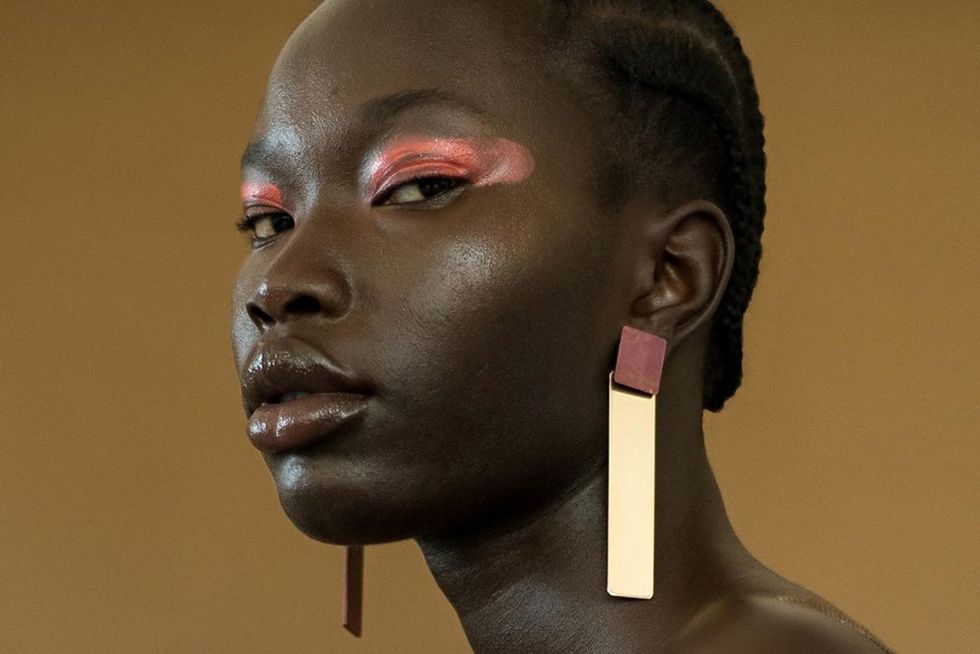 Photo courtesy of Ami Doshi Shah.
For the Kenyan designer Ami Doshi Shah and her expansive range of products, pieces come in soft, circular shapes coated in a pastel-hued patina and finished with shimmering, gold-tone vertical lines. Elsewhere, sustainably sourced mango wood is crafted together with aventurine set-in domed brass. Her inspiration for her label largely comes from Kenya's breathtaking landscapes, from colors in nature to the sumptuous landscapes.
After spending 12 years cutting her teeth in training as a jeweler and silversmith in the United Kingdom, she returned to her native country to launch her namesake. Each piece is distinguished by its unconventional, sculptural design and use of spellbinding natural materials made from local metals and minerals.
Shekudo (Nigeria)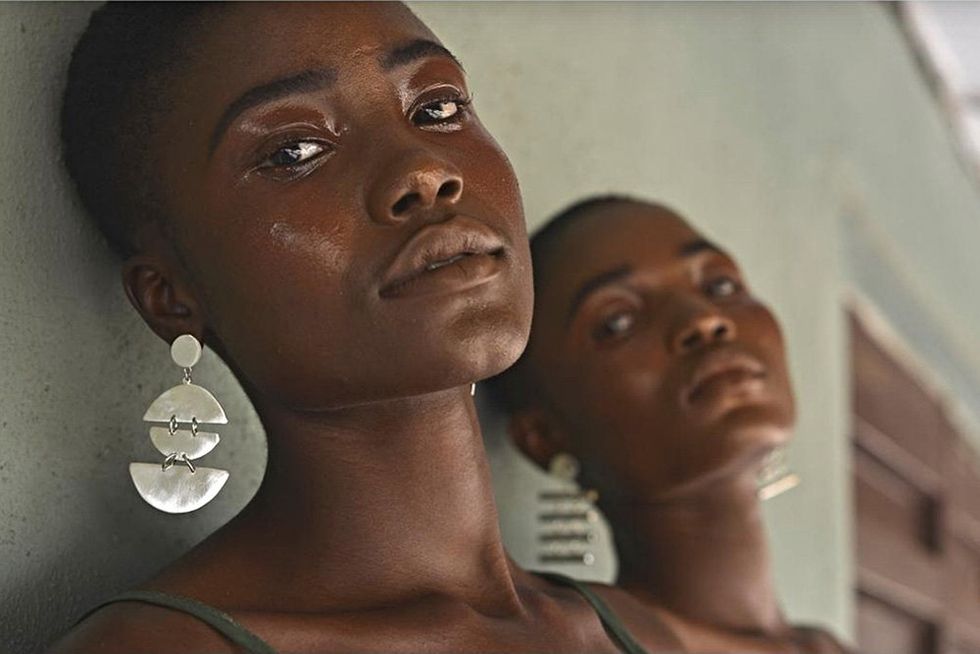 Photo courtesy of Shekudo.
​From the beginning, Shekudo's design ethos has centered on highlighting underappreciated Nigerian artisans that engage in sustainable, socially responsible manufacturing techniques. Akudo Iheakanwa co-founded the luxury accessories brand Shekudo with Shetu Bimpong in Sydney, Australia, eventually moving operations to Nigeria out of a desire to support indigenous creativity.
While a significant portion of the brand's operations is built on footwear and bags, the jewelry arm aims to preserve Nigerian artisanal communities. Shekudo employs local silversmiths and woodworkers to create its cult line of accessories, including jewelry that utilizes upcycled materials to rework metal into spectacular jewels, respectively, so that each design may tell a true story.
Adele Dejak (Nigeria)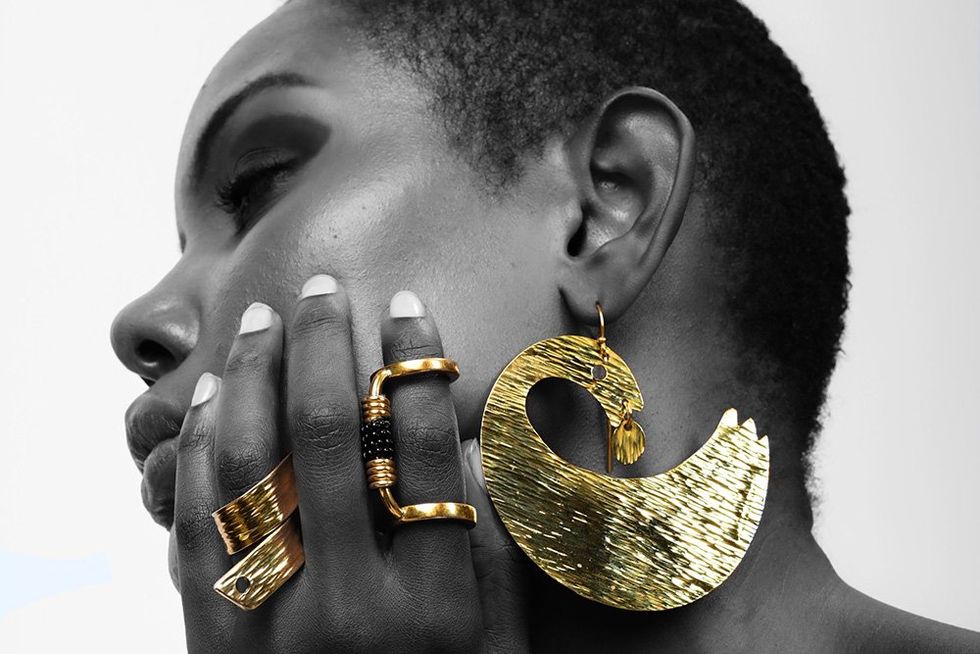 Photo courtesy of Adele Dejak.
Adele's multicultural identity serves as a strong asset in the creative direction of her namesake label. Adele, born in Nigeria but now makes her home in Kenya, finds inspiration from a wide range of African and European traditions. Each piece of Dejak is created by hand in the company's Nairobi studio. Joining the current wave of ethical fashion pioneers across the continent, she opts for upcycling and repurposing as key elements of her design process.
Most of the jewelry is made from recycled brass that has been gently hammered to create highly sculptural silhouettes that wrap around the wearer cheekily, almost functioning as glamorous armour.