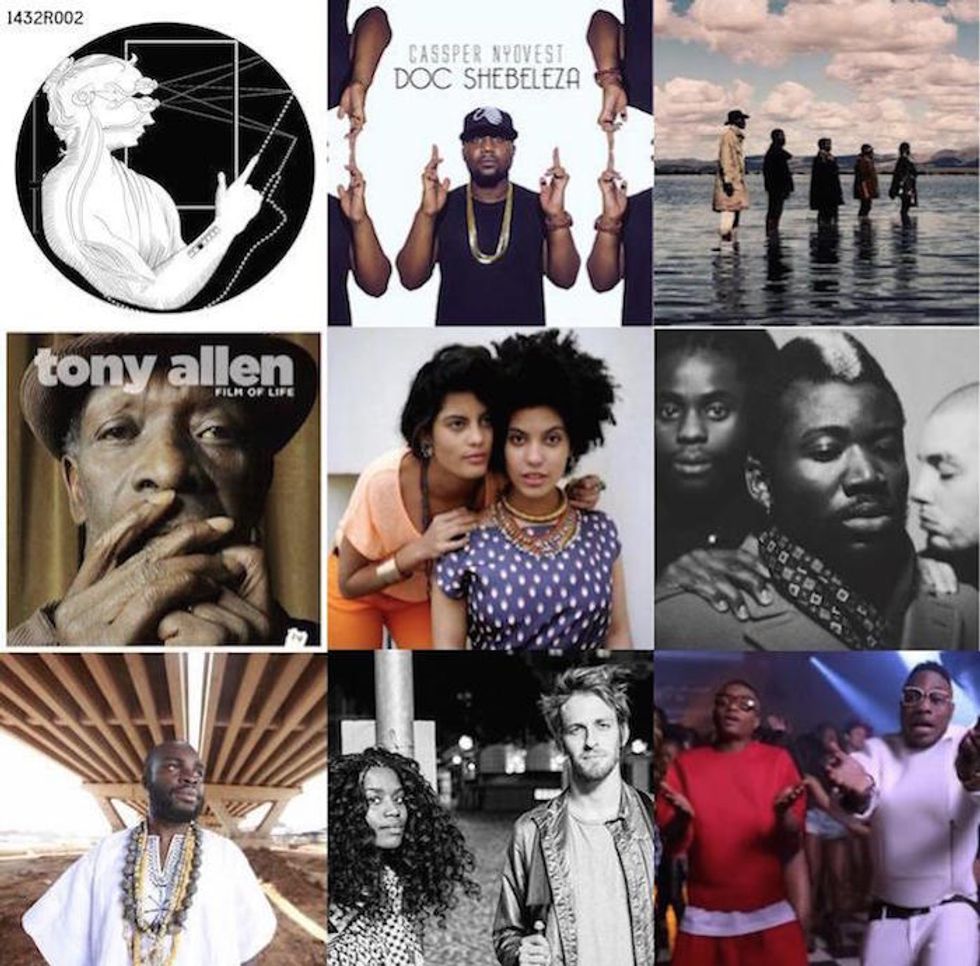 We list our choices for the ten best African tracks to come out in 2014, including Young Fathers, Tony Allen, Ibeyi, Fantasma and more.
---
Young Fathers "Get Up"
We've been heavy supporters of Young Fathers since their first mixtape Tape One dropped a couple of years ago, so it was a thrill (and not much of surprise) to see the Scottish/Nigerian/Liberian trio reach huge heights this year with their Mercury Prize-winning debut full-length Dead. "Get Up" is probably the most immediate song off that recent album — a dark, foreboding 'party' track backed by haywire synthesizers and blown-out bass that showcases Young Father's unique apocalyptic pop. If you want to hear more from YF, watch their episode of Okayafrica TV and check out their exclusive mixtape for Okayafrica from last year. See the music video for "Get Up" below.