African music is sprouting into dominance with the upswing of genres such as Amapiano and Afrobeats across dance floors, day parties, festivals, and gatherings across the globe. Among the ranks of directors curating the visual interpretation of African music; Director K, born Qudus Olaiwola, is an oft-tranquil figure that has charted a lane separate from his contemporaries.
Starting off in the perpetually bristling clusters of Surelere, Lagos, Nigeria as a phone repairer at his uncle's workshop, Director K's curiosity shoveled him into believing he could shoot videos on his iPhone. "I used to go super crazy on iPhones, I used to make iPhones do stuff that you couldn't normally do," he tells OkayAfrica nostalgically.
Raised in the hovels of Shitta, Surulere, and Lagos — home to Afrobeats trailblazer Wizkid—Director K found a neighborhood artist called C.O. Decoast, and tested his hands at music video directing off the lens of his iPhone. "It wasn't anything big. It was just something in the hood that I shot with a few people."
Now, in the parking lot of a lush apartment in Lekki, Lagos, Director K regales me with stories of his journey while walking me towards a modest swimming pool. The Creative Arts dropout has had his work nominated for Video Of The Year at the Soul Train Awards, and he has won an NACCP Image Award and Best Music Video at Nigeria's most-prestigious awards show, The Headies.
---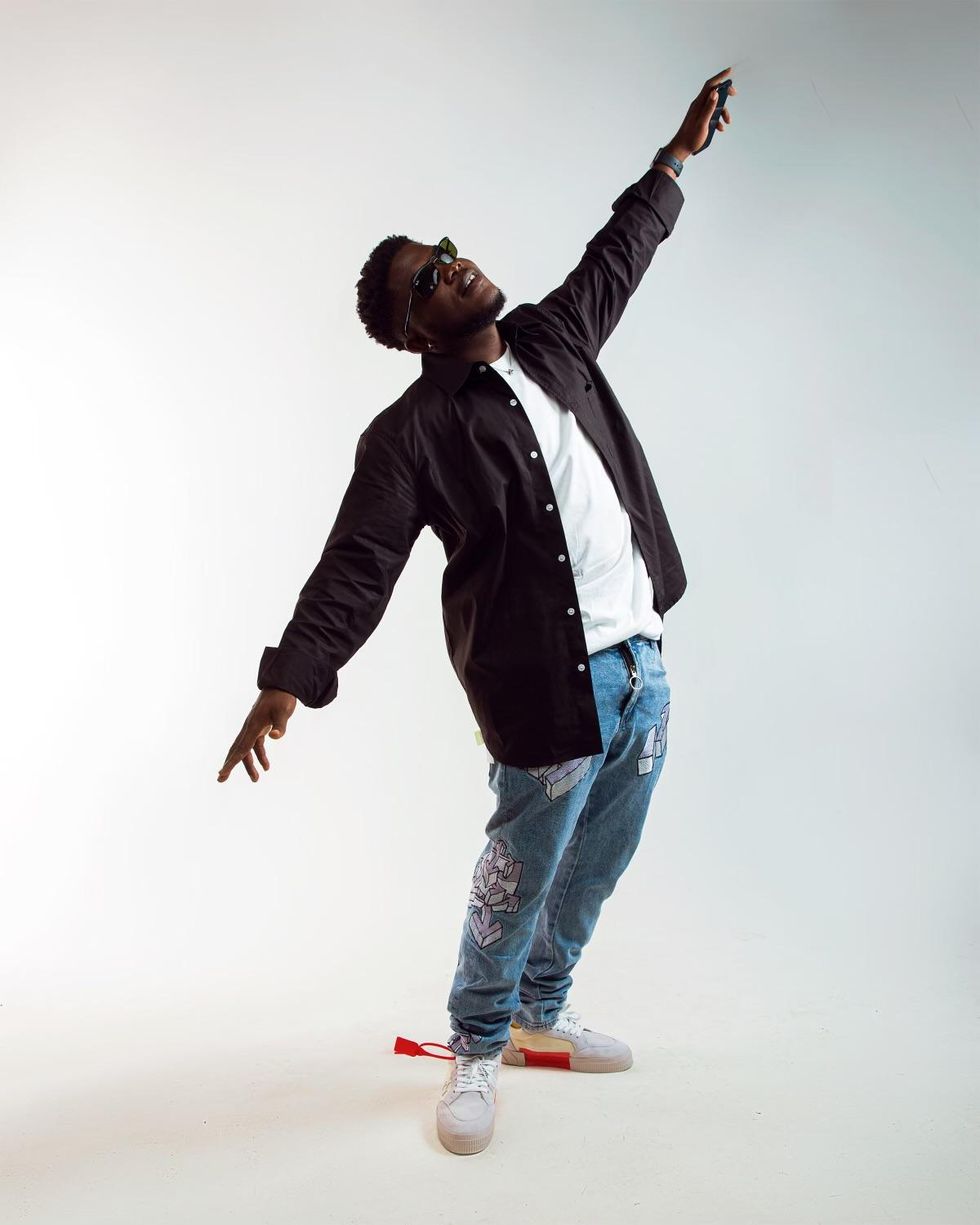 Photo courtesy of Director K.
Last year, Director K shot the video for Wizkid's Tems-assisted "Essence," arguably the song of summer 2021, while hemming videos for "Onyeka" and "Wonderful" off Burna Boy's Grammy-winning Twice As Tall album. He has also curated visual interpretations for other Afrobeats trailblazers Davido, Tiwa Savage, as well as for Afrobeats' new class of superstars: Omah Lay, Fireboy DML, and Rema.
The 28-year-old director's visual for Rema's "Calm Down" is the quickest any Afrobeats video has amassed a hundred million views on Youtube, attaining the mark within five months.
Known for his picturesque portrayals and cinematic approach, Director K has extended his directorial skills to TV commercials, collaborating with Africa's biggest cable service, DSTV, and etching Skepta's Havana Club collaboration, amongst many others. At the moment, the reclusive director is focused on creating globally renowned visuals while advocating for recognition of the film labor force and structure within the African film industry.
How did you become Director K? Where did the name come from?
Director X was everywhere at the time. He was a huge part of my inspiration. K represents Qudus in a sense.
What's one video you really wanted to shoot? One that you were really like, "I have to shoot this one!"
One video? I don't know if I'm meant to say it, but I was going to shoot a video for Koffee's "Shine" but things did not work out due to travel restrictions.
You shot your first video on an iPhone. What was that process like? Did you intentionally want to start shooting videos back then?
The process was just basically me freestyling. Nope, I never had the intention of shooting music videos. I used to repair phones. I just thought, how can I shoot something with my iPhone? Then I shot a video for C.O. Decoast. I doubt you'll know him. It didn't turn out to be anything big; it was just something in the hood with a few people.
How did you go from recording on an iPhone to becoming Director K ?
It took me some time to start telling people that I am a director because I don't like tagging myself with something I'm not sure of yet. I had to do a lot of research because I didn't go to film school.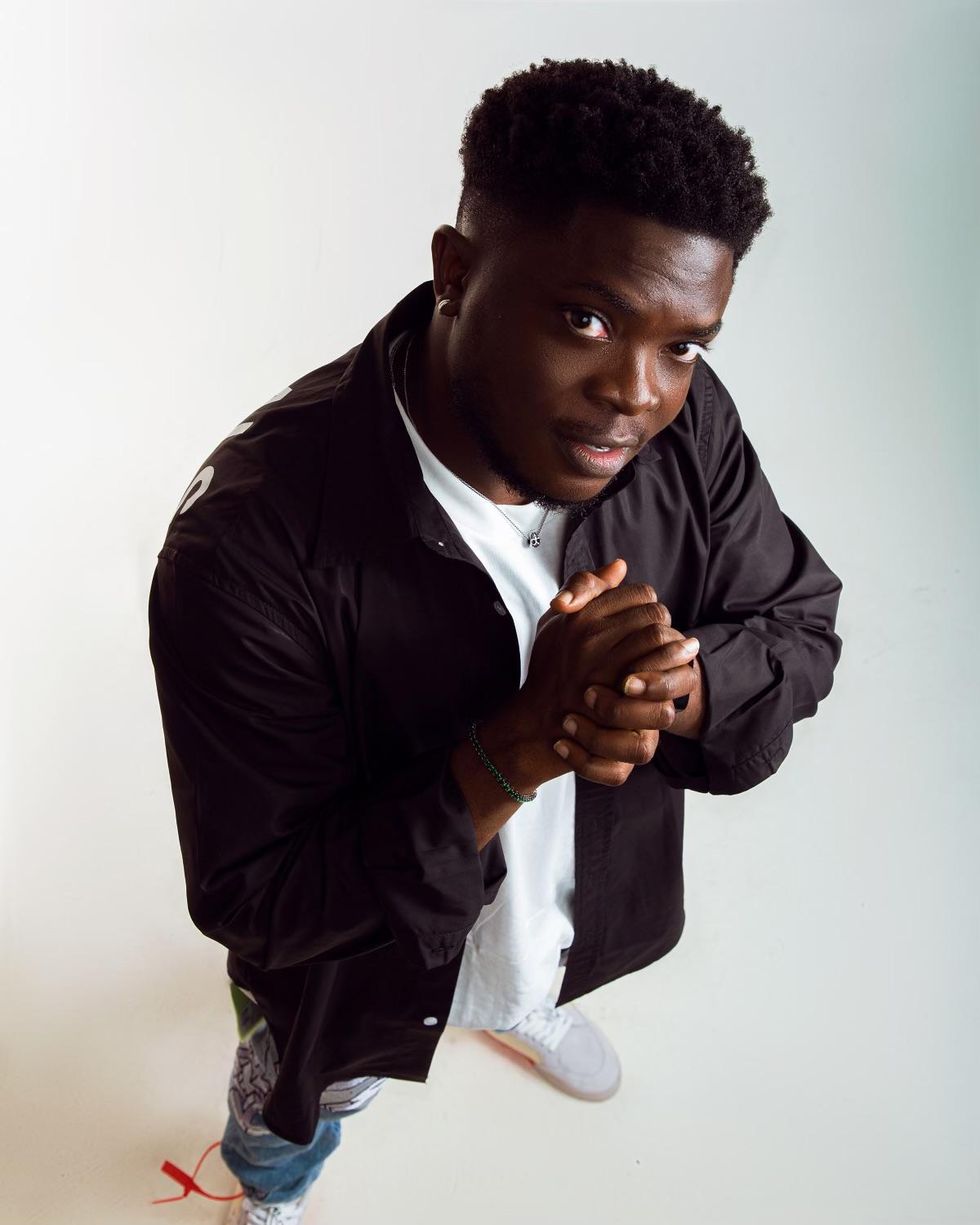 Photo courtesy of Director K.
You never went to film school?
Nope, I just felt like I could shoot on a DSLR camera because that was the next thing I could move to from my iPhone. Everything you want to know is on the internet, like everything.
Why music videos?
With music videos, you can experiment. There are no rules, you can do nonsense and still make it seem like that's how you planned it. In film, if you make a mistake, it will definitely show.
What video was your first big break?
"Case" by Teni. People felt like it was shot in South Africa. When "Case" dropped, everybody was like "is this really Lagos?" When "Sensima" by Skibii dropped, people started blowing up my phone.
You have worked with the biggest names and competed on some of the biggest stages. What next are you looking forward to?
I'm looking for more challenges. Now that Afrobeats is worldwide, the next phase is to go global with the visuals.
What's your proudest work?
I think "Suzana" by Sauti Sol. When I was shooting that video, I was literally dancing. The first cut of the video was the final output; there were no changes. I'm really proud of "Essence" too. There were times when our artists traveled out to work with foreign directors, but it's different now. They work with local directors, and the directors deliver.
What's the biggest challenge as a video director in Lagos?
The biggest challenge is not having enough options in terms of directors of photography, first AC, gaffers, and other technical roles, and it is like that because only directors are getting attention. People forget that there's a whole team. You don't have to be a director to make as much as a director. At the Headies, there's now a songwriter of the year category. They are creating more categories tied to the music, but none for the visuals.
Don't you think that is because we don't have proper film awards tied to music?
Exactly! That's the thing. I think an organization should set that up. I can't be the only person getting recognition. It doesn't make any sense because the other people should also get recognition.People may still remember that I shot "Essence," but then the people that worked on the "Essence" video, you might not remember them because there's no organization giving these people credits.
What do you want your legacy to be?
I don't want to be forgotten. I want to have a very strong impact. Fela is immortalized, even outside of Afrobeats, outside of Africa. That's the dream, that's the goal. That's why I give my all to each project I work on because I don't know when or where it'll be seen.