Art Melody Shares The Visuals For 'Rogomiki' Off His 'Wogdog Blues' LP
Burkinabé rapper Art Melody laments the loss of traditional values in the visuals for "Rogomiki" off his 2013 'Wogdog Blues' LP.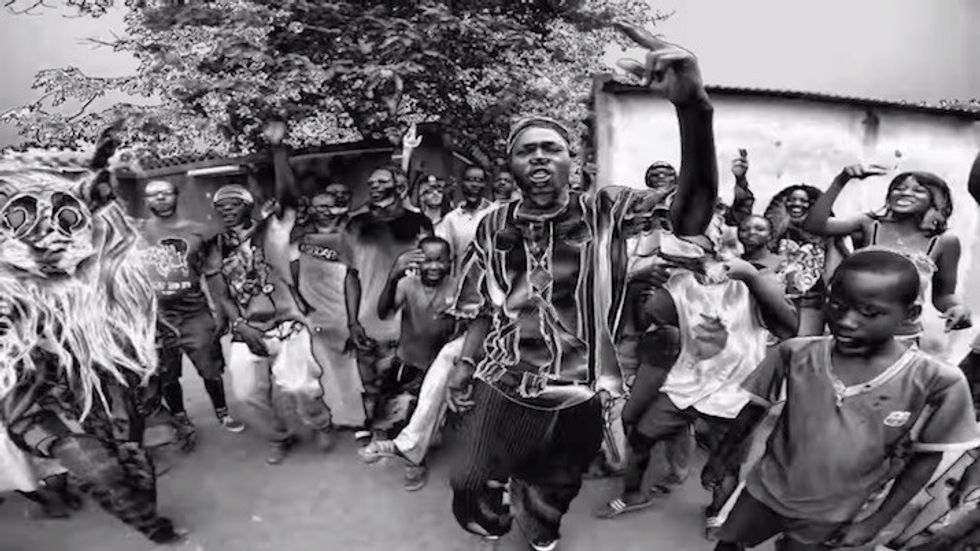 ---
Burkinabé rapper Art Melody released the 15-track Wogdog Blues LP back in 2013. The Ouagadougou-based emcee is now sharing the booming music video for the latest single off that album, "Rogomiki." Playing like a scene from a block party, the Bastien Papillier-directed video shows Melody marching towards the camera with his scratched vocals as bystanders watch, old school hip-hop horns and drums blasting above them. The hard-hitting music video invites the viewer to Art Melody's world, from which the Burkinabé MC laments the loss of tradition and traditional values in favor of modernity. The Wogdog Blues LP is available in digital/vinyl formats from Art Melody's bandcamp. For more from Art Melody, watch his recent street collage video for "Bamb Rat." Watch Art Melody's "Rogomiki" music video below.