It's 10:40pm in Lagos and the Art X Live! crowd has just been treated to a surprise performance from global star Mr Eazi. The audience is bubbling over with enthusiasm that subsides as BUJU takes the stage. A relative newcomer, BUJU has the tough task of following one of West Africa's most charismatic performers and it's not clear yet if he's up to the task.
But BUJU is one of the freshest young talents in Lagos right now and his emotional yet upbeat set quickly wins him new fans among the young Lagosian art lovers and the international visitors in town for the art fair. The applause he receives as he walks off stage is significantly more boisterous than the one he received when he started.
---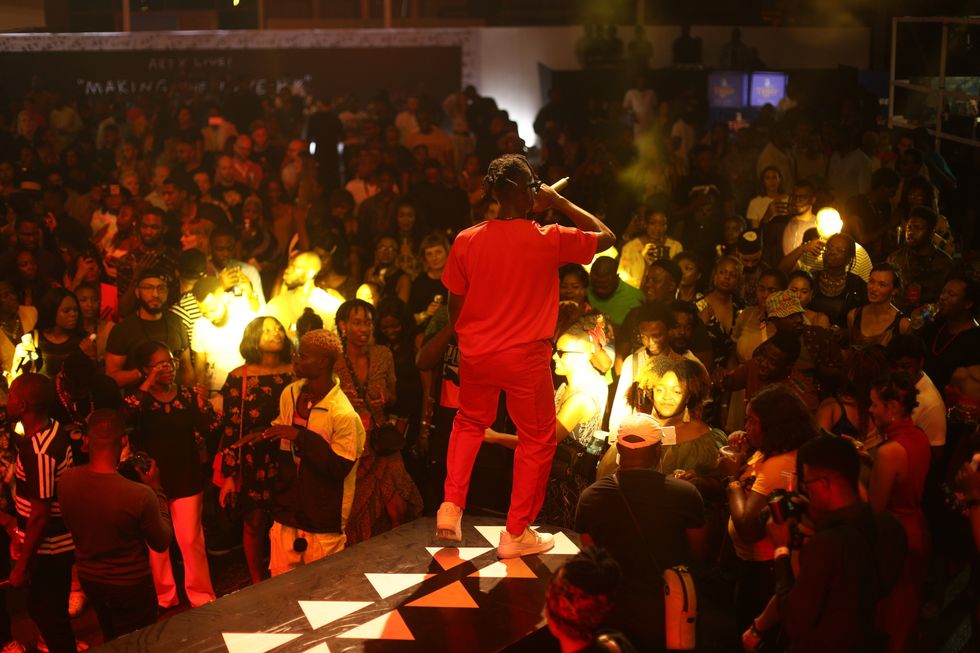 Photo courtesy of ArtXLive!
When we talk on the phone after his performance at Art X Live!, BUJU is quick to credit Art X Lagos for taking chances on young artists. He tells me ''Not so many brands and platforms [in Nigeria] are willing to associate themselves with upcoming artists but ArtXLive! does. Most [platforms] prefer working with big and established names."
Just like in the visual arts portion of West Africa's premiere art fair, the live music programming is about showcasing what's vibrant and new about the local scene. In particular, ArtXLive! Looks for artists who are still discovering and experimenting with their sound.
For Lanre Masha, the music curator for Art X Live, the goal is to expose the audience to new artists. And this year that artist was BUJU. "He is probably the rawest artist we ever worked with on Art X Live!,' says Masha. "I found him on Instagram—he was singing Commander on a canoe boat in Makoko. When he dropped Spiritual [with Zlatan] not too long after, I became a fan. Although he was still raw as a new artist, I thought Art X Live would be a great platform for him to be discovered."
Masha had been following the two other featured artists WurLD and Lady Donli for some time and considers himself a fan.
Photo courtesy of ArtXLive!
As BUJU exited the stage, Lady Donli, the only female performer of the night, came on and her set kicked off with screams from the crowd of 'My President' which made it clear that she had a sizable amount of fans present. Lady Donli's performance at ArtXLive! was one of her best performances yet. She sang several songs off her debut album Enjoy Your Life, brought on dancers at certain points, delivered stunning vocals and even took off her shirt. While BUJU's performance was emotional yet upbeat, Lady Donli's performance was hedonistic in the best possible way and by the time it ended she had proven herself capable of dominating a stage and platform as huge as ArtXLive!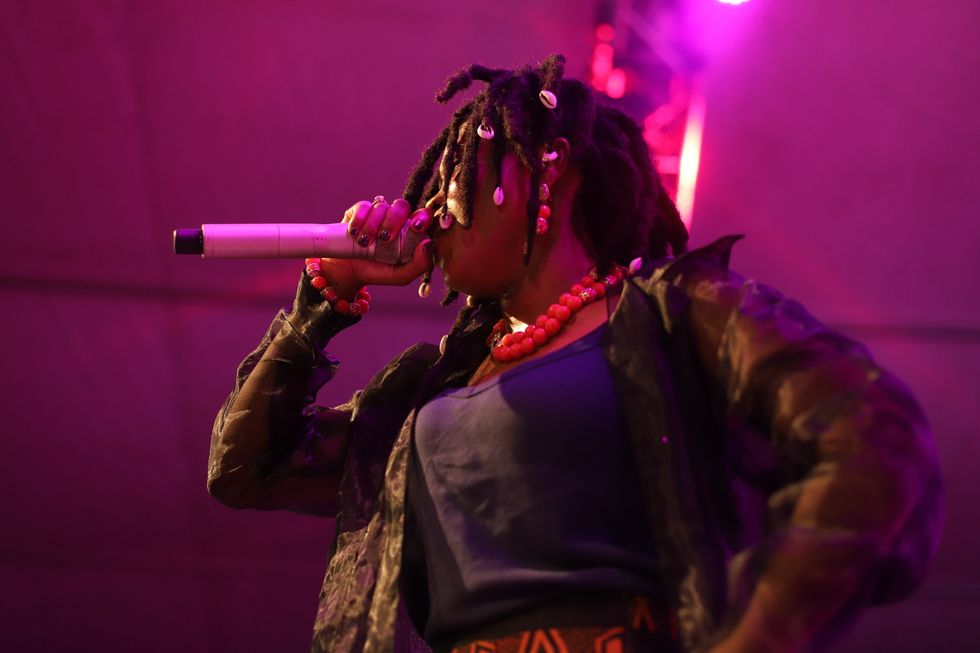 Photo courtesy of ArtXLive!
For Lady Donli, it isn't just the exposure that a platform like ArtXLive! provides to an emerging artist but how it provides a space for you to work harder and push past one's limits. She describes the experience of performing at ArtXLive 2019 as "immersive and demanding." Telling me that "As an upcoming artist, [ArtXLive!] makes you push yourself. It shows you the potential, how big you could be on a huge stage and introduces you to a new audience. Femme Africa, Lemon Curds and….I think that's it," says Lady Donli. "There aren't really many other platforms in Nigeria that care about emerging artists."

It is interesting to note that these artists who performed at Art X Live! are all part of the growing alté movement. Regardless of whether or not they identify as being alté artists or being a part of the subculture, there's something about their style and how they fuse eras and genres together that shows that these singers do not conform to the already existing landscape of mainstream Nigerian music.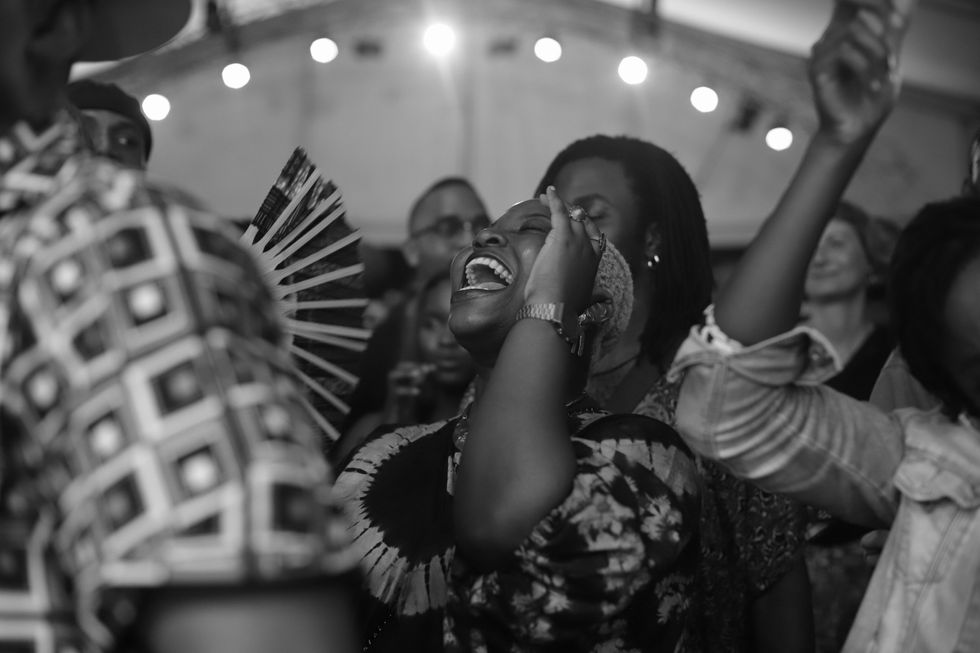 Photo courtesy of ArtXLive!
This also plays into the mandate of Art X Lagos, as Tokini Peterside, the founder of Art X Lagos describes the artists showcasing at Art X Live and saying they will show the world "what it really means to be an individual, to stand out, to have no fear, to not conform, to play the game the way we want to play."
Photo courtesy of ArtXLive!
Photo courtesy of ArtXLive!
Photo courtesy of ArtXLive!
Photo courtesy of ArtXLive!
Photo courtesy of ArtXLive!