Partner
What You Need to Know About ArtXLagos 2019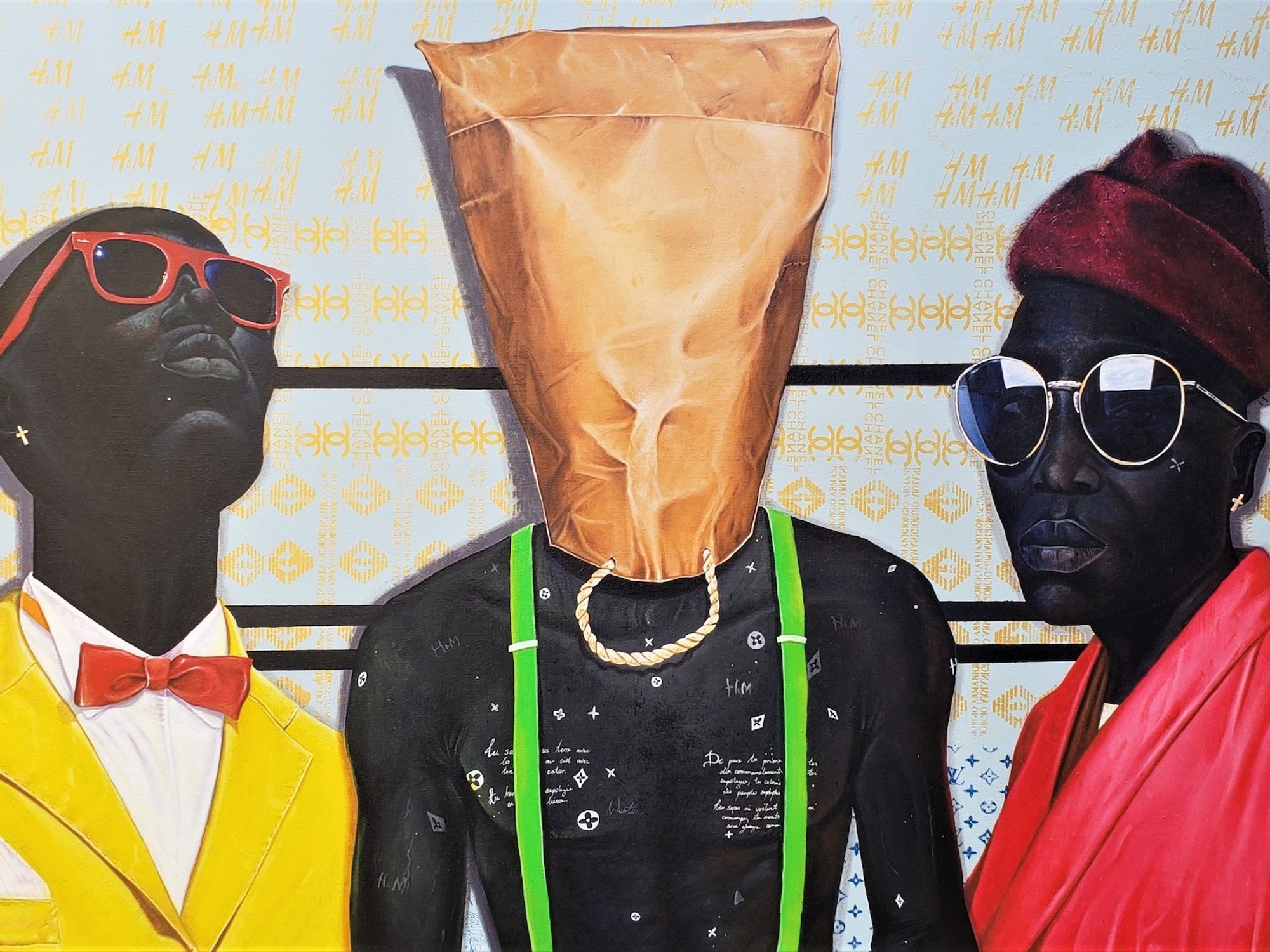 Anjel Boris, Question Mark, 2019, Acrylic and posca on canvas, 133 by 7cm. Image courtesy of Out Of Africa and @artxlagos
We talked to artistic director of ArtXLagos, Tayo Ogunbiyi, about Lagos's unique art scene and what's to expect from West Africa's biggest art party.
OkayAfrica is a media partner of ArtXLagos 2019.
In three years, ArtXLagos has successfully established itself as West Africa's premier art fair, cementing its reputation as a center of culture for the entire region. Since its founding by Tokoni Peterside in 2016, the art fair has attracted exhibitors, art buyers and members of the West African art scene and beyond—providing a platform for both emerging and established artists and playing a notable role in the global art ecosystem.
---
This year, ArtXLagos is relocating from The Civic Centre to the Federal Palace in Victoria Island in order to increase its venue capacity. The fair begins on November 1st for the VIP preview and ends on November 3rd. In between, audiences will experience exciting performances from some of Lagos' most talented and fast rising artists—Lady Donli, BUJU and WurlD.
With barely two weeks to the event, art submissions have closed and attendees are advised to purchase their tickets—which are now available on ArtXLagos' website. Early bird tickets are selling for N2,500 while tickets at the door will be N3,000.
As we approach ArtXLagos 2019, we sat down with Tayo Ogunbiyi, the artistic director of ArtXLagos to discuss the role it plays in the West African art and culture scene and what to expect from this year's edition of ArtXLagos.
This interview has been edited for length and clarity.
Vincent Desmond for OkayAfrica: Like many things that exist in Nigeria, the Nigerian art scene is very different from the art scene in the rest of the world. What are the things that you think makes it truly distinct?
Tayo Ogunbiyi: Nigeria is indeed very different from most places I've ever been to. And so too is the art scene here. I think it's unique because I feel we have so many artists succeeding and living as visual artists and these artists come from very different backgrounds. In this moment where I feel the international art sector is really championing works that reflect heritage, the artists here have so much to reference and so much to share. And I feel the references they make are incredibly unique and can be very specific to their personal circumstances which are infinitely diverse. For this reason, there is a lot of potential to cultivate really strong contemporary work from the artists working here and the work they choose to share.
Joy Labinjo, Untitled, 2018. Image courtesy of Tiwani Contemporary and @artxlagos
What should people attending this year's edition of ArtXLagos look forward to experiencing?

There are so many things that attendees can look forward to experiencing at this year's fair. From our increased numbers of exhibitors who are bringing some really exciting work from across the continent and from international locations to the work that will be shown this year that I believe will be arguably stronger than any collective group of work we've had at the fair in the past. The performance we'll be bringing in is also a really exciting addition to the fair as we'll be bringing in performance art [to] the fair in a major way with three young exciting artists [Lady Donli, BUJU and WurlD] executing very different performances. The Special Projects is also really exciting with new commission by Emeka Ogboh in addition to a project called "This Is Lagos" showcasing the work of three very gifted photographers
What do you think about the relationship between art and Lagos?
I think the experiences had in Lagos can be continually used in creative ways to populate contemporary art with fascinating content. I also think that if and when more visual artwork is integrated into the fabric of Lagos, it can drastically shift the experiences that people have in the city; both those who reside here and those who visit.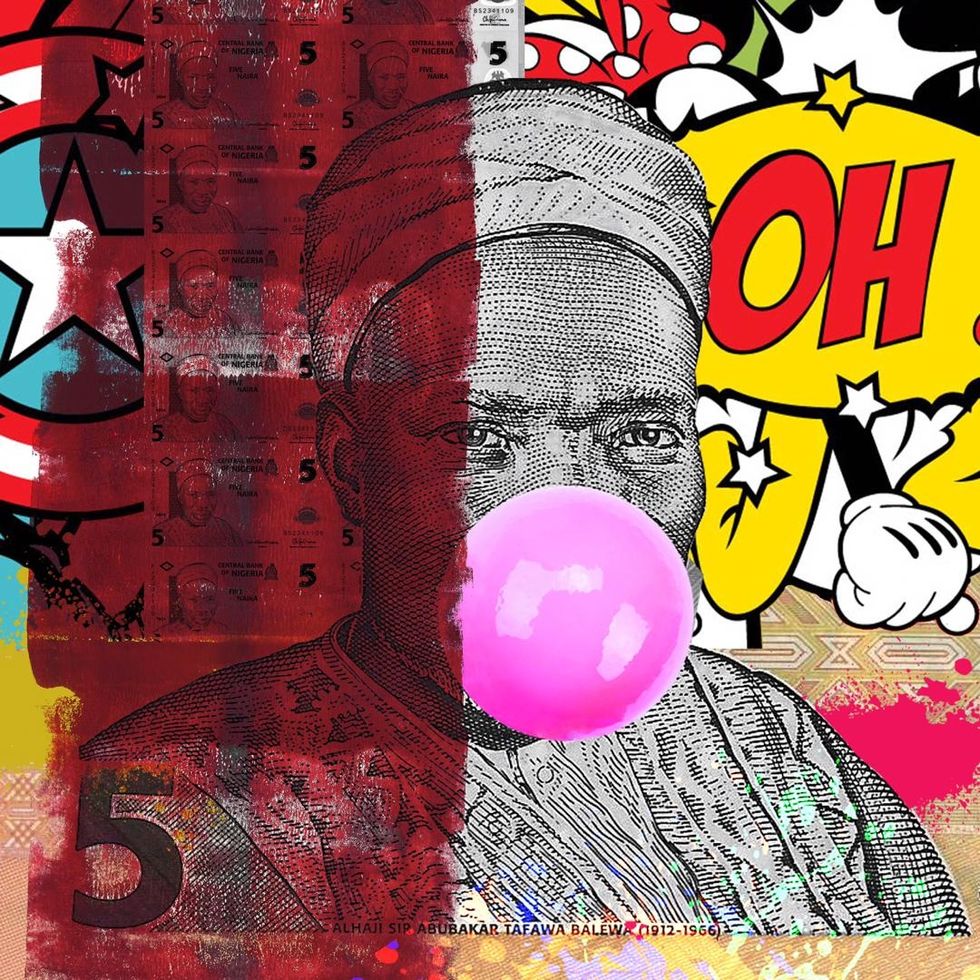 Williams Chechet, 3 circles, 2017, Giclee Print on Archival Paper, 60 × 60 cm. Image courtesy of Retro Africa and @artxlagos
As the artistic director of ArtXLagos, a huge part of your job is selecting the art and the works that will showcase at the event. What typically informs your decision on what stays and what doesn't?

It is often a collaborative decision made in conjunction with other team members and of course, the exhibiting artists. Beyond that, we work with a theme, we work to present a particular type of experience and all of these boxes to tick, if you will, inform the decisions that go into deciding which work is showing and which work is not showing at the fair.
Since 2016, ArtXLagos has been held at the Civic Centre in Victoria Island, this year it has been relocated to The Federal Palace, what does this change mark for ArtXLagos?
The most significant change is that there's a lot more space for ArtXLagos. That means we have more galleries; almost double the number of galleries that showed at the last edition that was held at Civic Center. In addition we have more curated projects that are larger in scale and more ambitious.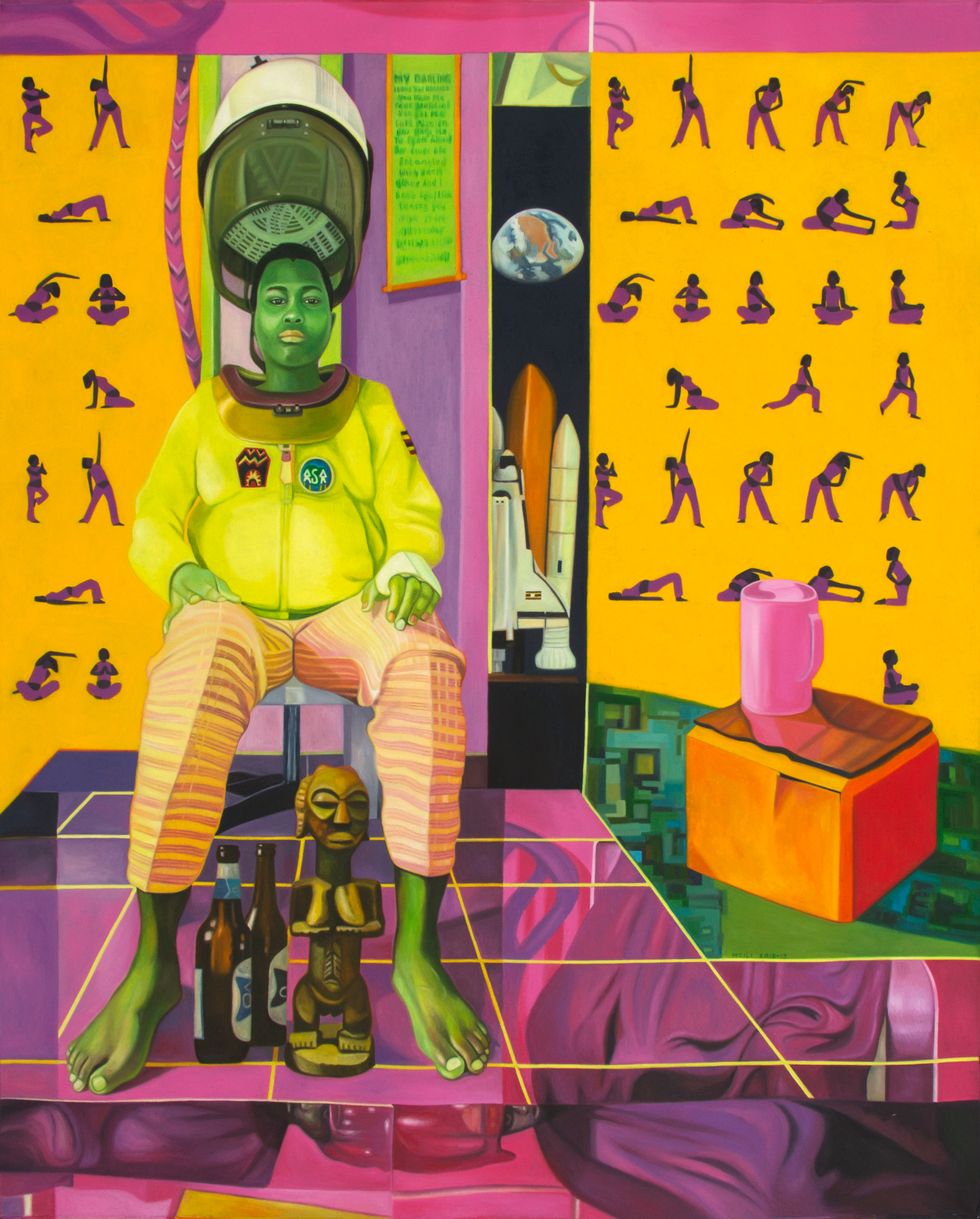 Henry Mzili Mujunga, Antenatal Trip, 2019. Image courtesy of Circle Art and @artxlagos
You previously worked with ArtXLagos on the ArtX Prize with Access. What is it about ArtXLagos that makes it an epicentre for art culture in Lagos and Nigeria?

ArtXLagos has succeeded in presenting incredibly well-executed experiences for a variety of stakeholders in the cultural sector. Going into the fourth year now with three successful editions under its belt. Some of the highlights have included incredibly well-respected international artists who have spoken at the fair. Includes up-and-coming musicians who are now some of today's most sought-after musicians. I think that ArtX has been able to bring together different factions of the cultural sectors in an incredibly accessible and exciting way that makes it difficult for anyone who is interested in the creative art to afford to miss out on what ArtX has to offer.