From getting over losing a partner to navigating desire, interest, and happiness again, Love in Transition, a new joint EP from Cameroonian-born stars Jeune Lio and Magasco, touches on it all.
The 3-song EP feels like a confession from a hopeless romantic frustrated with how love is compulsive and fragile, especially when intense devotion guides their expressions. Jeune Lio and Magasco display the purity of these thoughts against a well-composed instrumental mash-up. Their cohesive compositions explore feelings that are often hidden, insisting that listeners play it on repeat.
"Lady" uses upbeat percussions to serenade the listener's soul, while "Njoka" captures the confusion and hesitation one goes through as they lust over new interests while still reminiscing over their last lover. "Strawberry" brings in Iguocho's sultry vocals to compose a tale of desire, attraction and romance.
Based in Abidjan, Jeune Lio takes on creative and artistic direction under his music label Monda Life. The Cameroonian DJ and co-founder of the Bain de Foule collective creates passionate mixes that transcend international borders from Dakar to Paris. Love in Transition is a magnificent follow up to his highly body of work A Night in Cocody.
We caught up with Jeune Lio to discuss the new EP and his future plans.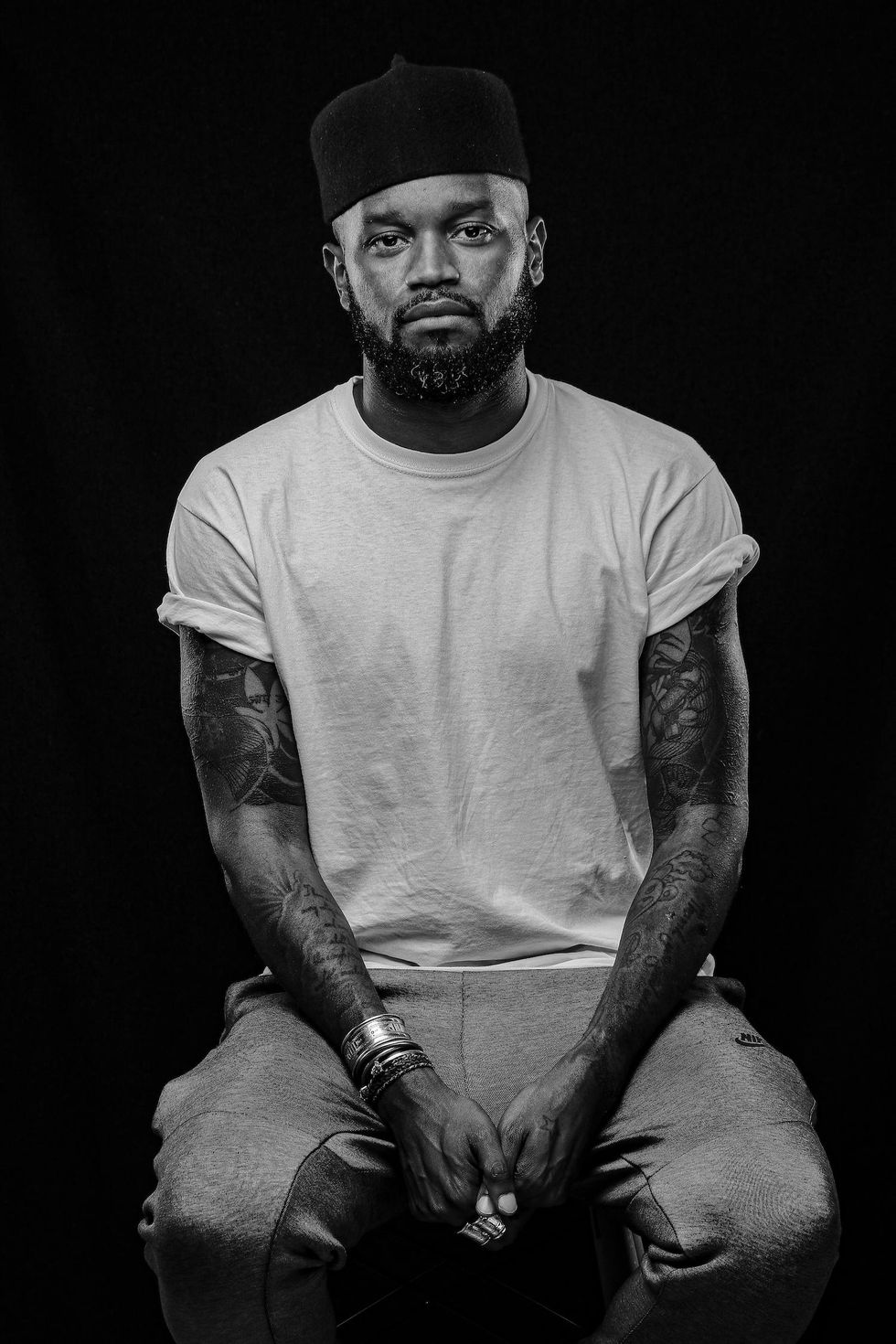 Jeune Lio.Image courtesy of the artist.
Tell me a little bit about how you got started as DJ and A&R in the music business.
I started doing it back 2013/2014, I was managing DJs in Paris and I wanted to start DJing, but at the time DJ equipment was so expensive. In 2013 my girlfriend offered me the one of the first affordable controllers and the rest is history. I think as a DJ you're kind of an A&R, but you don't know that yet.
In 2019 I started thinking about doing music and for me it's simple: connecting the beatmaker and singer, with me as the strategist and producer behind that collaboration. In 2020, during the covid lockdown, I documented myself, talked with a lot of music executives, and also talked to my cousin who is a well know A&R in France, which gave me confidence to drop my first single, start producing and working with Ivorian artist.
What's been the best part of being able to produce and release your own music so far?
I think it's the whole process. Finding the right beat that will give people chills. Then the production process... recording, arranging the track, thinking about the storytelling of the track or project. And finally, when your music is out, the satisfaction that your idea has become real.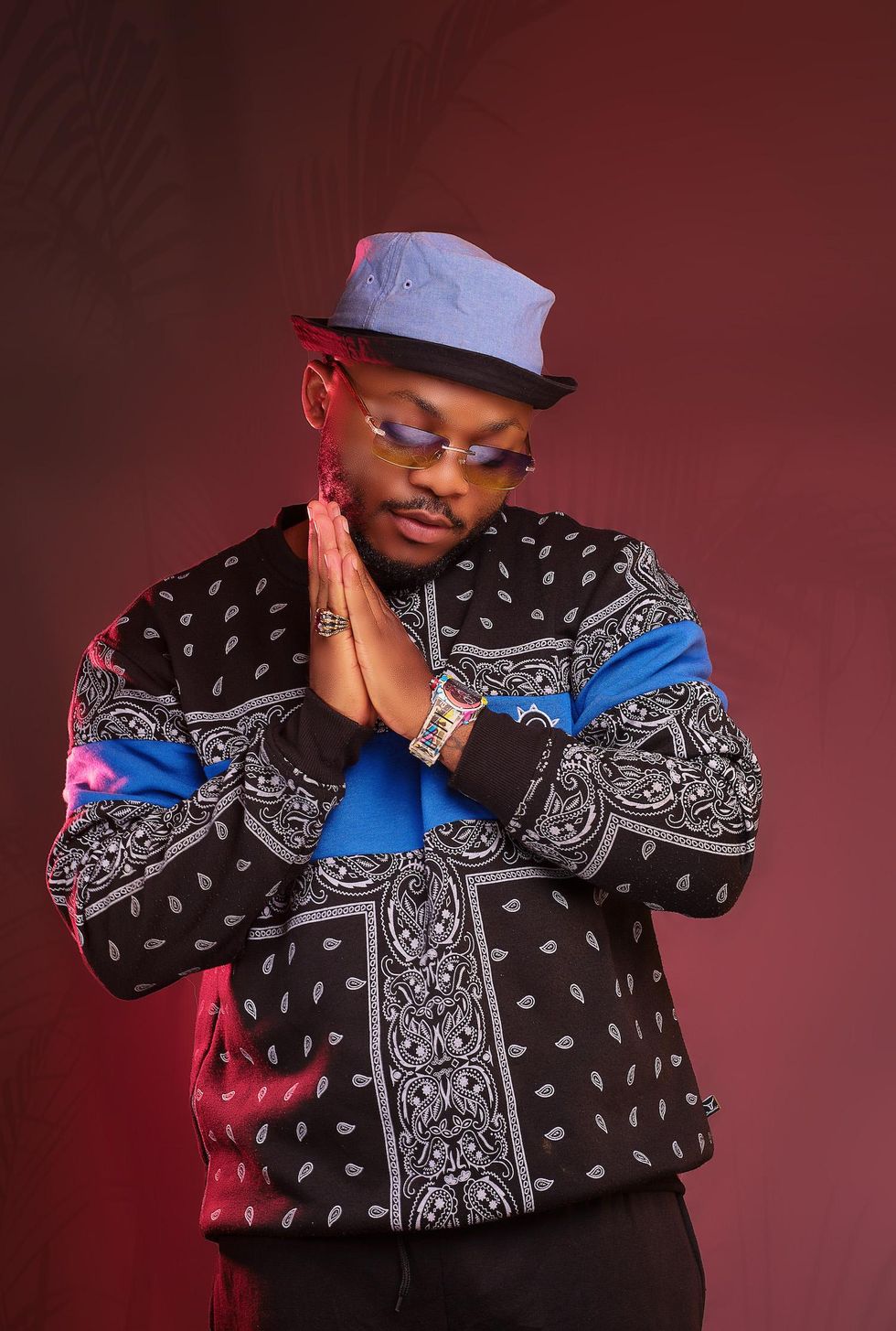 Magasco.Image courtesy of the artist.
How did this joint EP with Magasco come about?
Magasco was the first artist to trust my vision and trust me. So we knew we wanted to work on a joint EP. That idea became real when Magasco's manager, Eva, told us that we should really do it—and we did. The funny thing is that when Magasco was recording, him and I were going through some stuff in our personal love life. That's how Love in Transition came to life.
Who would you love to work with in the future in both in the Francophone and Anglophone scenes?
To be honest, I'd love to work with the best beatmakers like Sey Sey, DSK,Bgrz and P.Priime. With their crazy beats I could put spotlights on upcoming artist from both the Francophone or Anglophone scenes. My dream is to work with Tiwa Savage.
Tell me more about the record label that you own Monda Life, and the artists you're working with under that imprint.
Monda Life is the label I create in 2020 because I wanted my music and the music of the people that I produce to have a home. I mainly work with R&B artists because it's a genre that I love and I think R&B will become of the main genres in Africa. The fusion between Afro and R&B is so crazy.