It's wonderful to see that despite the harmful narratives constantly being spread about the development of black nations, the pride and self-determination of the people is still very much alive and well—especially among the youth.
A recent clip showing Conan O'Brien's trip an elementary school in Haiti has been making its rounds on Twitter, and it proves just that. In it, O'Brien discusses Haitian-U.S. affairs with a group of enthusiastic schoolchildren. One brilliant schoolgirl effortlessly broke things down with her concise and passionate responses about U.S. occupation, and why Haiti doesn't need America's assistance.
"They say that Haiti is a place, that every time the US occupied it, they took a piece of our land," said the young mind. "They took our riches."
When O'Brien asks if America needs to help Haiti now, considering its legacy of abuse in the country. Our young, wonderfully astute friend had this to say:
"No they're going to come here and take our stuff." And while O'Brien claimed that he would not take stuff, the future leader reminded him that "he's not going to take our stuff anymore, but he still owes us our land back."
Yessssss! Yes. Yes. That's right, girl. You tell 'em!
Check out the delightful clip below.
It is the best thing we've seen in a while. This resolute young girl has made us so overwhelmingly proud. What a wonderful start to Black History Month.
Also, shoutout to all the Haitian educators who aren't teaching whitewashed versions of history to their students. If these children are the leaders of tomorrow, then—in the timeless words of Kendrick Lamar—"we gon' be alright."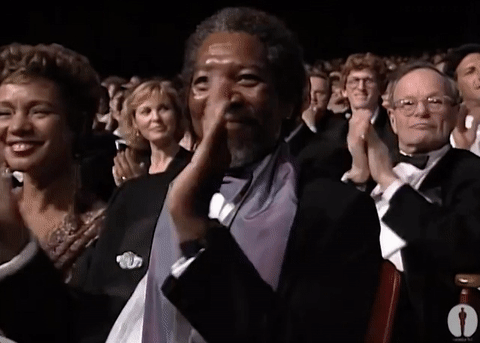 You can watch the full video on O'Brien's trip to Haiti below.