Dav Andrew is a seasoned South African designer, illustrator and colorist who, in his own words, wants to "bring positivity and light to important subjects like African spirituality, black love, colorism, celebrating liberation heroes and telling stories from the black experience." He does this by conjuring illustrations of reimagined and Afrofuturistic figures of South African cultures. For instance, in his latest series, he reimagines South African tribes' attire with a touch of Afrofuturism.
---
Dav also makes caricatures of South African personalities and sketches responses to what's trending in the news and arts and culture. He has made caricatures of the infamous fine artist Lebani "Rasta" Sirenje and Kwesta, among others.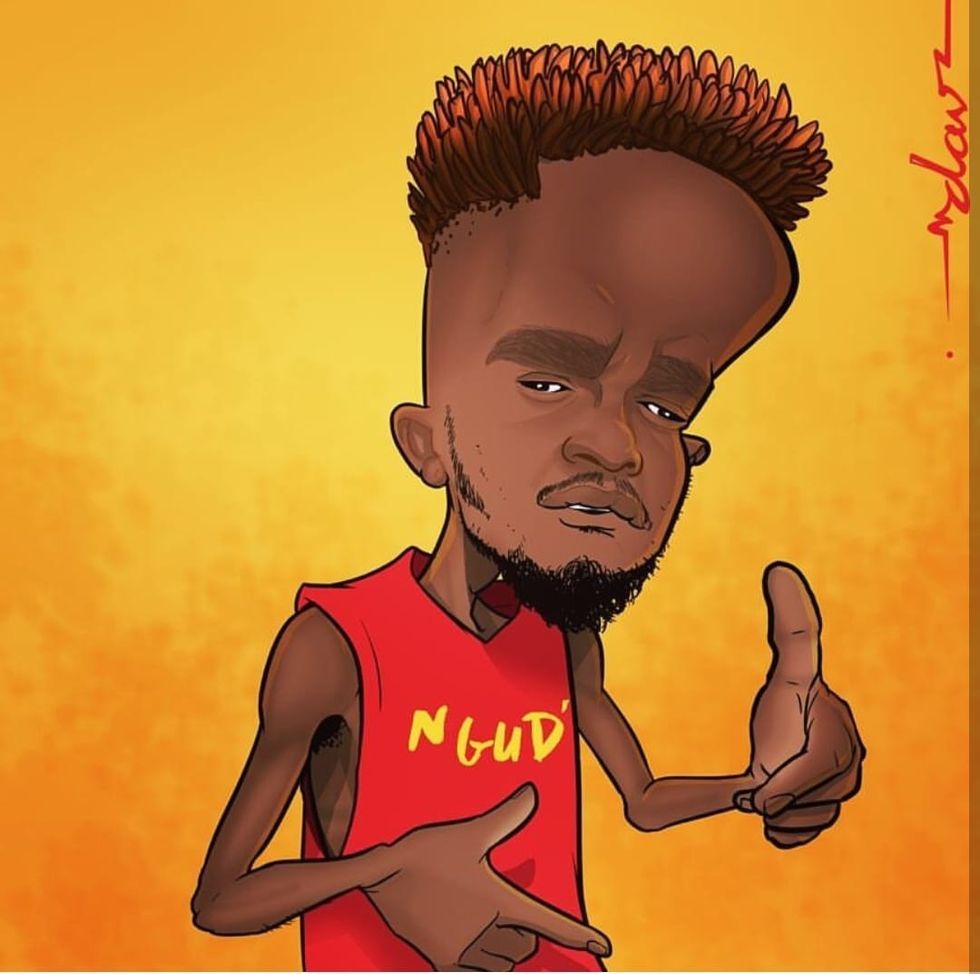 A caricature of Kwesta by Dav Andrew.
His impressive "Indoni" series celebrated women of the different tribes of South Africa—Zulu, Ndebele, Swati, Sotho, Khoisan and more.

Below, we ask Dav about what he hopes to achieve with his illustrations, the importance of being Afrocentric and his involvement with Supa Strikas, one of the highly circulated monthly comic books in the world.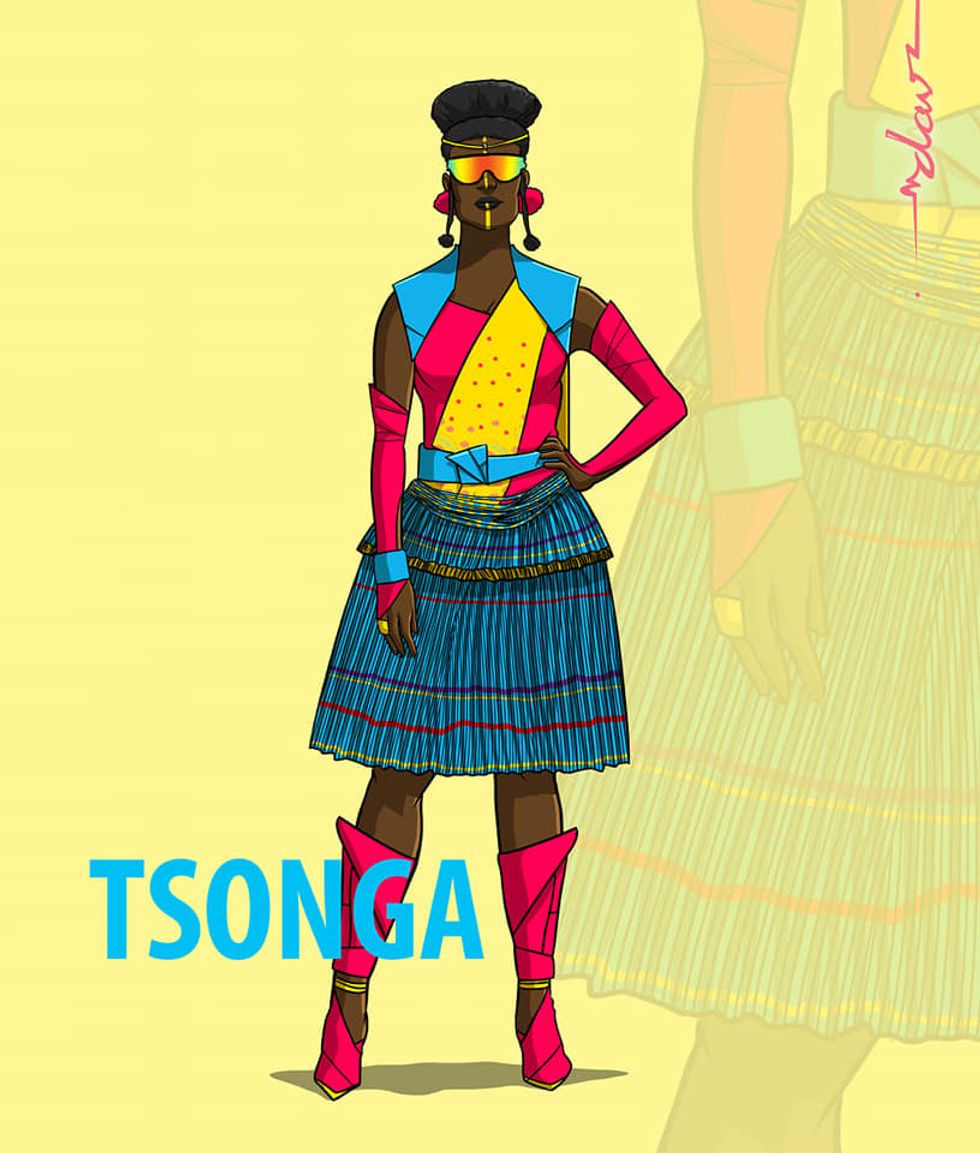 A piece that's part of Dav's "Indoni" series.
I understand you do some work for the Supa Strikas comic. Please tell us how that came about and what your role is.

Yes, I've been working with them for the last three years as a colorist, but at the moment, I'm doing illustration, design, color, finishing and a little bit of art direction. I'm learning a lot and I'm really grateful for the learning opportunities.
There's a deliberate sense of Afrocentricity in your work. What's the reason behind that decision?
Well, that's because I really see it as a responsibility. It's important to me to bring positivity and light to important subjects like African spirituality, black love, colorism, celebrating liberation heroes and telling stories from the black experience. I'm happy to see the mainstream media finally embracing these things but as an artist I realized that I'm actually in a position to help move this along quicker. Kids are seeing my work and it's important for me to them to see black heroes and positive figures. I actually work for a lower rate for black authors just to have more stories out there as told by black people. I wasn't there during slavery and apartheid, and those people suffered for us to be in this current place in the world, and it's only right that I take the baton and continue running the race for the next generation to be further along. I think we all need to do what we can to elevate ourselves, so I'm just doing my part of the relay race until the next runner comes along.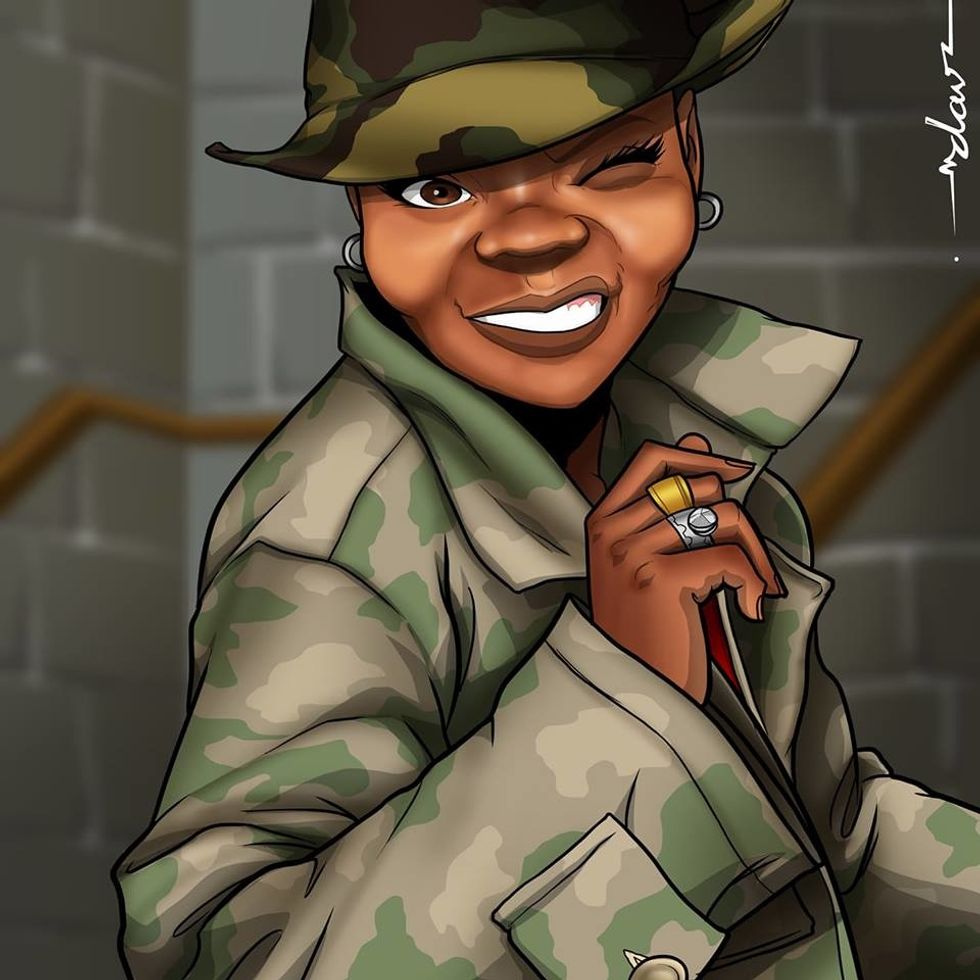 A caricature of Brenda Fassie by Dav Andrew.
You have these quick sketches that you frequently share on your social media. What's the idea behind that? And how long does it take you to put them together?

I get to work at around 8am, and I start at 9am, so every morning I try something new as a learning curve just to improve my craft and speed. I think that's the best way to improve as an artist.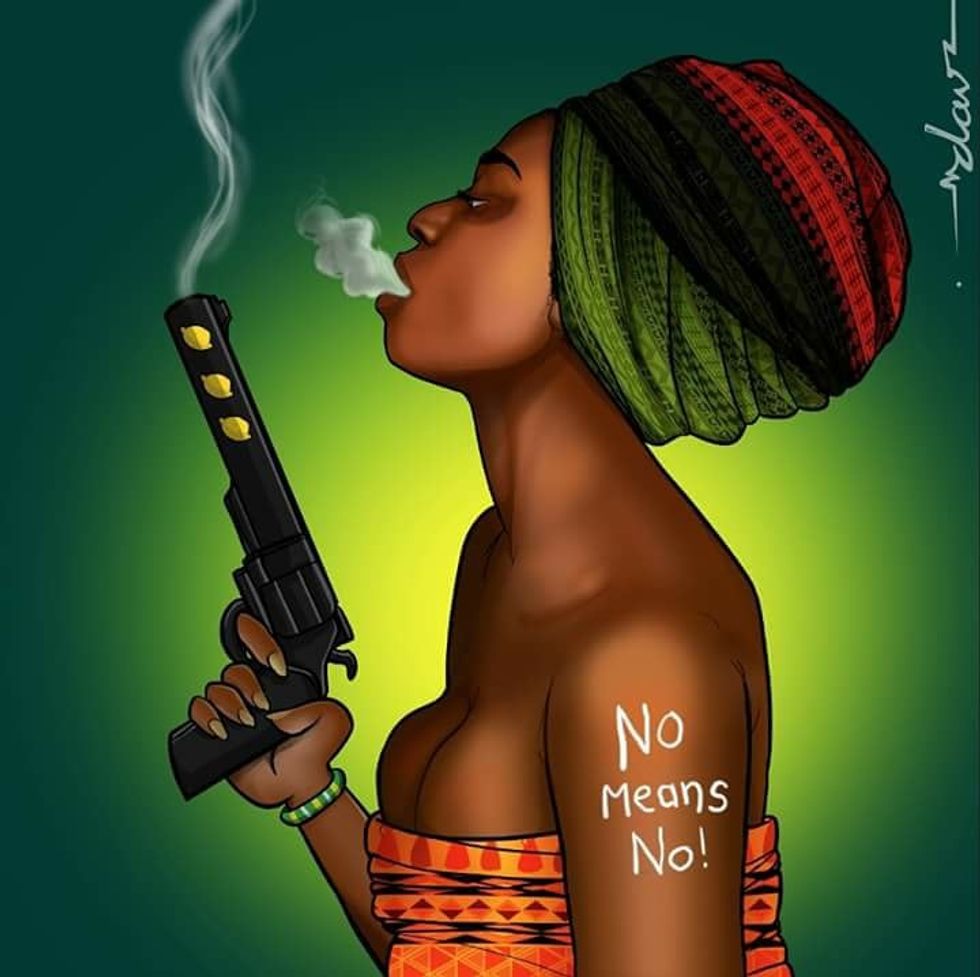 An anti-women abuse piece by Dav Andrew.
Please tell us about the series you are currently running where you say you want to "create an Afrocentric Afrofuturistic idea of Africa."

Yes, so I think it's up to us to create a future idea of Africa. In the 1920s and '30s, American futurists would create concept art of technology, fashion, flying cars, etc.—things they thought would exist by the year 2000. And based on those sketches, we saw generations of scientists, doctors, architects, engineers try to realize those dreams because they grew up inspired by those images. If you think about it, we're still thinking about when flying cars will finally come around. So what they did was really impactful for the generations that came after them. I want that same future and inspiration to young African kids, but, at the same time, I'm trying to use only African influences, and it's really tricky, but I want every image to be as purely African as I can get them to be.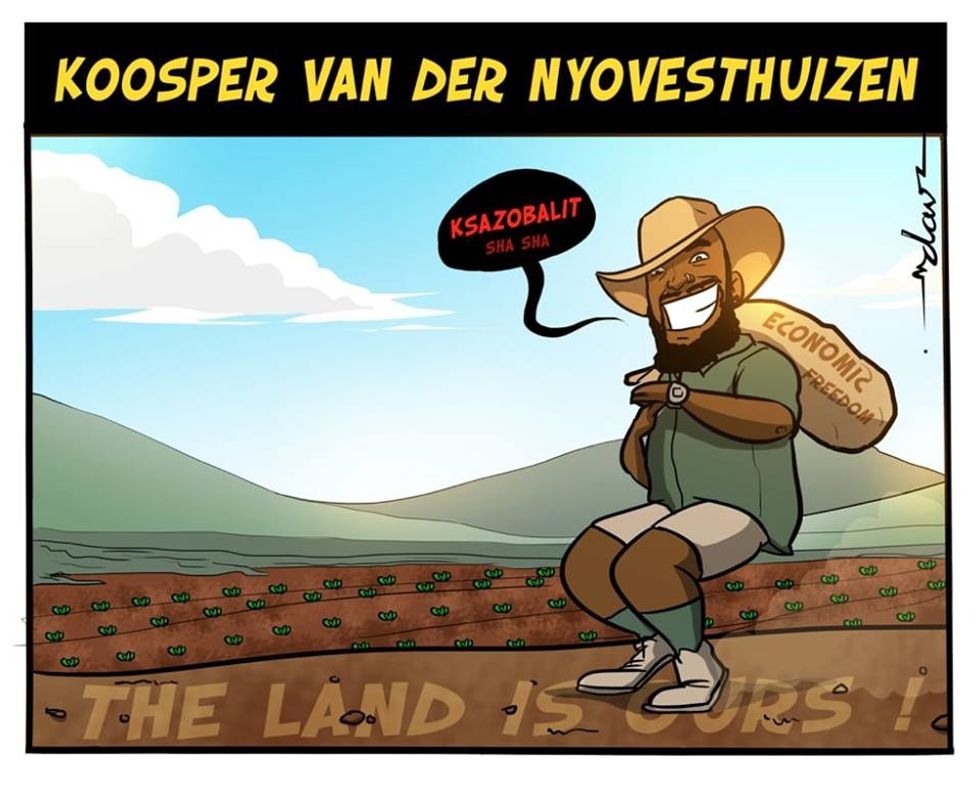 A caricature of Cassper Nyovest by Dav Andrew.
A caricature of Rapulana Seiphemo by Dav Andrew.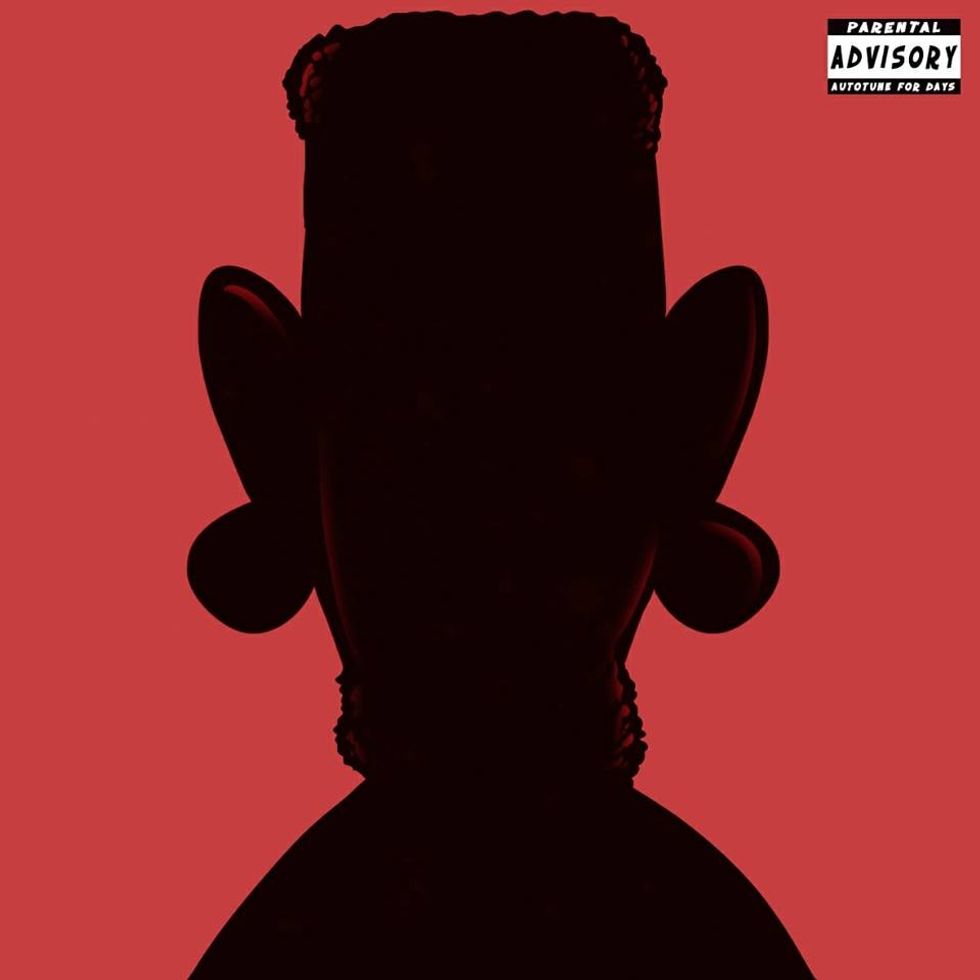 A caricature of AKA's cover for his latest album Touch My Blood by Dav Andrew.
Follow Dav Andrew on Instagram and Facebook.