In Ozi Uduma's Detroit We Dey, charming home-video footage is mixed with old photos and recent interviews to bring to the fore a community that exists in the city. It's one that's very close to her heart, having been born and raised in Detroit to Nigerian parents who instilled in her a deep love and respect for their homeland. It's this community that Uduma seeks to keep alive, through the story she shares in her short film.
Uduma, who is also the assistant curator of Global Contemporary Art at the University of Michigan Museum of Art, made Detroit We Dey to relay how the Old Bende Cultural Association of Michigan was founded in the late-'70s at a time when, according to one of its elders, there were no African stores in Detroit. It helped create a vibrant community of chosen family for those who settled outside of their home country of Nigeria, and it became a lifeline for many, celebrating family gatherings and providing support when needed.
Uduma captures how Detroit's Nigerian community has been built on survival and resilience. But she also poses vital questions about how to keep diaspora communities like Old Bende alive, in the face of challenges like the pandemic and an aging membership. Whose responsibility is it to uphold traditions? Who will take up the torch? And what will happen if they don't? These are just some of the questions Uduma's short film raises.
Detroit We Dey is part of the PBS series called Homegrown: Future Visions, and is available to view on YouTube. Uduma spoke to OkayAfrica about her reasons for creating the short.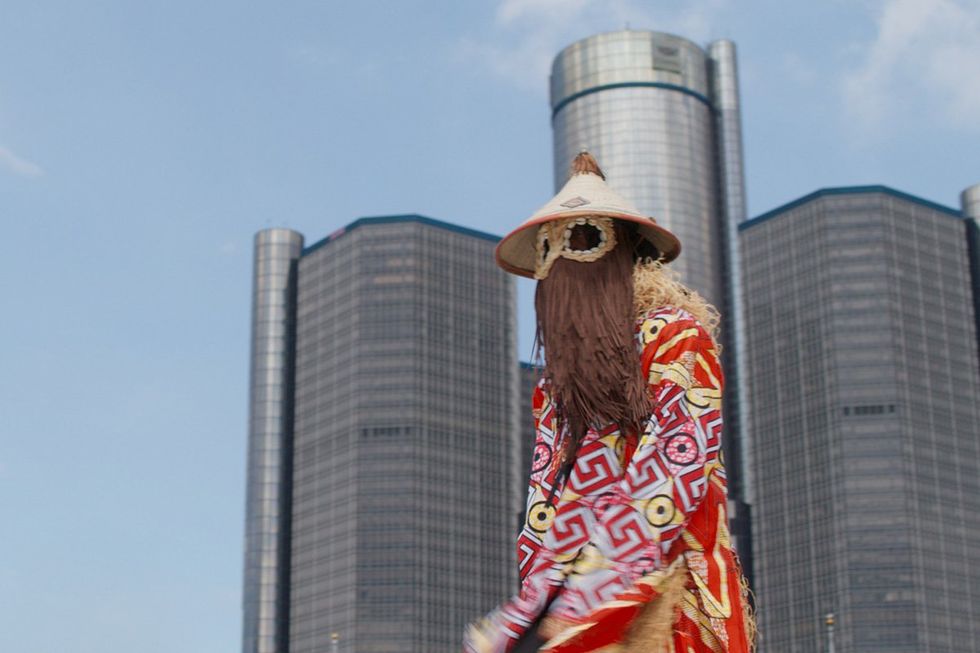 A still from Detroit We Dey.Photo courtesy Firelight Media.
The interview below has been edited for length and clarity.
Detroit We Dey captures the way Old Bende has helped keep Nigerian culture alive in Detroit — what made you want to make this short film? Had it been something you were always interested in exploring?

My driving motivations around exploring the local Nigerian community in Detroit come down to two things: Based on the question that I asked early in the film, 'Of all the places that our parents, aunties, and uncles, could have gone to, why did they choose Detroit?' It was a question that came up when the temperatures would drop down to below zero in the wintertime. From this slightly ridiculous question, I heard really hilarious, heartbreaking, and loving stories about the formation of this community.

The second driving force was the ongoing pandemic. The essence of these social organizations is the ability to gather and celebrate with each other. People open up their houses and their living rooms to facilitate the creation of a chosen family. Then the pandemic happens, and it becomes dangerous to physically gather. The inability to gather with each other and hold space to grieve is soul-crushing.

In the summer of 2021, I took an introduction to filmmaking class with a local Detroit organization, the Detroit Narrative Agency, and began to explore the story of this community. The culminating project for the class became my proof of concept, and I received funding through Firelight Media's Homegrown Futures Initiative to explore the stories of BIPOC communities in the Midwest, and Detroit We Dey was born.

Can you share more about your early experiences of learning about your Nigerian heritage—some of your earliest memories that shaped your understanding of your identity as an American but also a Nigerian?

Growing up, my parents – specifically my father – were very involved in the larger Igbo community in the metro Detroit area. My parents purposely gave my brother and I Igbo names, with no English names or nicknames to help people feel comfortable pronouncing our names.
From the time I was born to maybe 10 years old, there were many Saturdays when I was out with my parents until 2 a.m. at local community events, meetings and parties (everything from Nigerian Independence Day celebrations to traditional weddings and Old Bende meetings). My parents made sure there was no uneasiness about being Nigerian, specifically Igbo.

Growing up in Detroit, the Black culture and history of the city shaped my understanding of Blackness. Being a Black Detroiter who is Nigerian, in one of the Blackest cities in the United States, made me love and appreciate global Black identities and histories.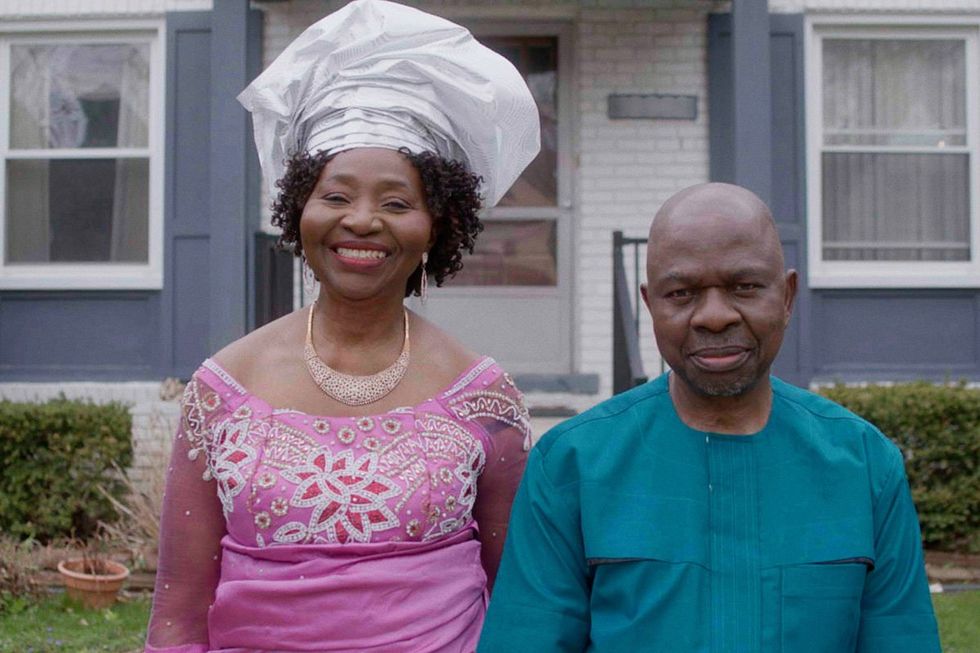 'Detroit We Dey' features interviews with founders of the Old Bende Cultural Association of Michigan, to highlight how the group redefined community within their adopted home.Photo courtesy Firelight Media.
What do you think is the importance of social clubs like Old Bende today? Why do you feel it's so important to preserve and continue on what they started?
In the film I state that 'the isolation of immigration, birthed a community of chosen families in Detroit.' The immigration systems in the Global North are violent. Many of the elders in our community are not just immigrants, but they're also survivors of the 1967 Biafran war. Not only are they navigating immigration systems, racism, xenophobia and classism, but they are still dealing with the trauma of living in the aftermath of a civil war. Organizations like Old Bende gave our elders a sense of stability, a sense that someone who, if not for the circumstances of immigration, they maybe would have never met, cared for them and their families.

More and more, all of us are so isolated from each other and it breeds this dangerous sentiment that we don't owe anything to each other and that's not true. To quote the great poet Gwendolyn Brooks, from her poem Paul Robeson, 'We are each other's business / we are each other's magnitude and bond.' We are not islands unto ourselves; our survival, whether that be physical and or cultural, is a collective effort. These larger institutions are not going to save us, but we can save each other.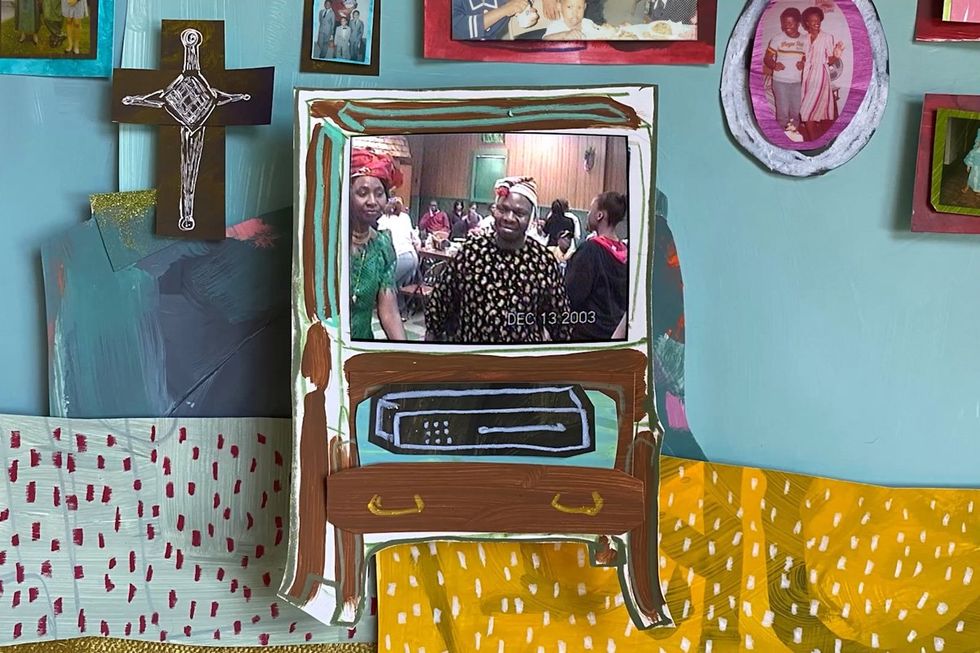 Detroit We Dey is part of the PBS series called Homegrown: Future Visions that aims to illuminate the living histories, cultures, and prospective futures of the American Midwest.Photo courtesy Firelight Media.
In making this short, did you come across other African groups for other countries in the U.S.? Do you think there are enough spaces where both these identities, being African and being American, can co-exist?
I think there is this assumption that African immigrants only live in large cities like New York or D.C. Atlanta, Houston. But growing up I knew that there is a large Somali community in Minneapolis/St Paul. From one of my friends, I learned there is a huge Ugandan community in Las Vegas. From another friend, I learned there is a sizable South Sudanese community in Iowa and Nebraska. African immigrants are creating communities and homes wherever they end up.

The things I am reflecting on are the anxiety, for the lack of a better word, of identity and the resistance to expanding our understanding of Blackness. I remember having a conversation with a friend about diaspora wars online and coming to the conclusion that the root of these online 'battles' is the anxiety of belonging and attempting to stake some claim to the cultural identity. The need to prove you are 'Nigerian' or 'Senegalese' or some other identity, so you reach for something that is so basic as a means to make connections to home and it comes off inauthentic. Then there is the inability to recognize overlapping histories or the interconnectedness and specificity of global Black identity (I'm attempting to force everyone to read Paul Gilroy's seminal text, The Black Atlantic). In short, I think, like all things, it's complicated.

What do you hope the audience watching your short will take from it?
A recognition that African immigrants are everywhere, even in places one might not expect.
I hope that folks watch it with their families, and it sparks conversation and memories with each other. And, a reminder that community isn't always perfect, but it is important to our collective survival.
Nigerians unable to return home, create community for over 30 years | Detroit We Dey | PBSwww.youtube.com