---
From his home base of Atteridgeville (a township in the west of Pretoria), DJ Spoko aka Marvin Ramalepe has singlehandedly engineered an entire genre of 'bacardi house,' a kwaito-influenced jolt of military snares and pitched-up melodies. 2014 may have been Spoko's most ambitious year yet. In September he made his LP debut with the downright addictive War God. In addition to his solo work, which included a Fela Kuti remix, Spoko also joined forces with Spoek Mathambo for one of the year's most fruitful projects. Fantasma, their 5-man supergroup, made an impressive debut with the Eye of The Sun EP, a spectacular introduction to the newborn sound of South Africa's 'Guzu' music, which included two of our favorite tracks and videos. This March Fantasma will make their full-length debut with Free Love. Until then, the group's resident producer has a few tricks up his sleeves, one of which we're excited to premiere here today.
On his latest effort Spoko teams with Sam Turpin, a rising Johannesburg-born/bred emcee who first caught our attention in March 2014 with his 4-track Eternal Sentiment EP. "I was a fan of DJ Spoko and Mujava since I was 12 years old and this year I met Spoko at a few of his shows in Braamfontein," Turpin told Okayafrica. "We exchanged some emails about our stuff and one day Spoko sent the beat. Spoko chose the theme and I decided to rap about some slightly more social issues and also step outside my comfort zone and 'War Neva End' is the result!"
The track, a frenzied reflection on everyday anxieties, sees Spoko's loopy beats and military percussion joined by Turpin's mild-mannered wordgame. "Essentially it's about how people can cope during tough times," Turpin says. "Like in South Africa with music, people will still go to party even if they are in debt or are going through a lot... people can find happiness even when there are challenges that last a life time, I think Spoko's house and the sentiments expressed through rap personify the concept, the violent drums with the happy melodies and conscious yet positive lyrics! That's really what the collab is about !"
Listen to DJ Spoko's "War Neva End," featuring Sam Turpin, below. For more, grab Spoko's Africa In Your Earbuds mixtape and watch Turpin's recent video for "Alexandrie."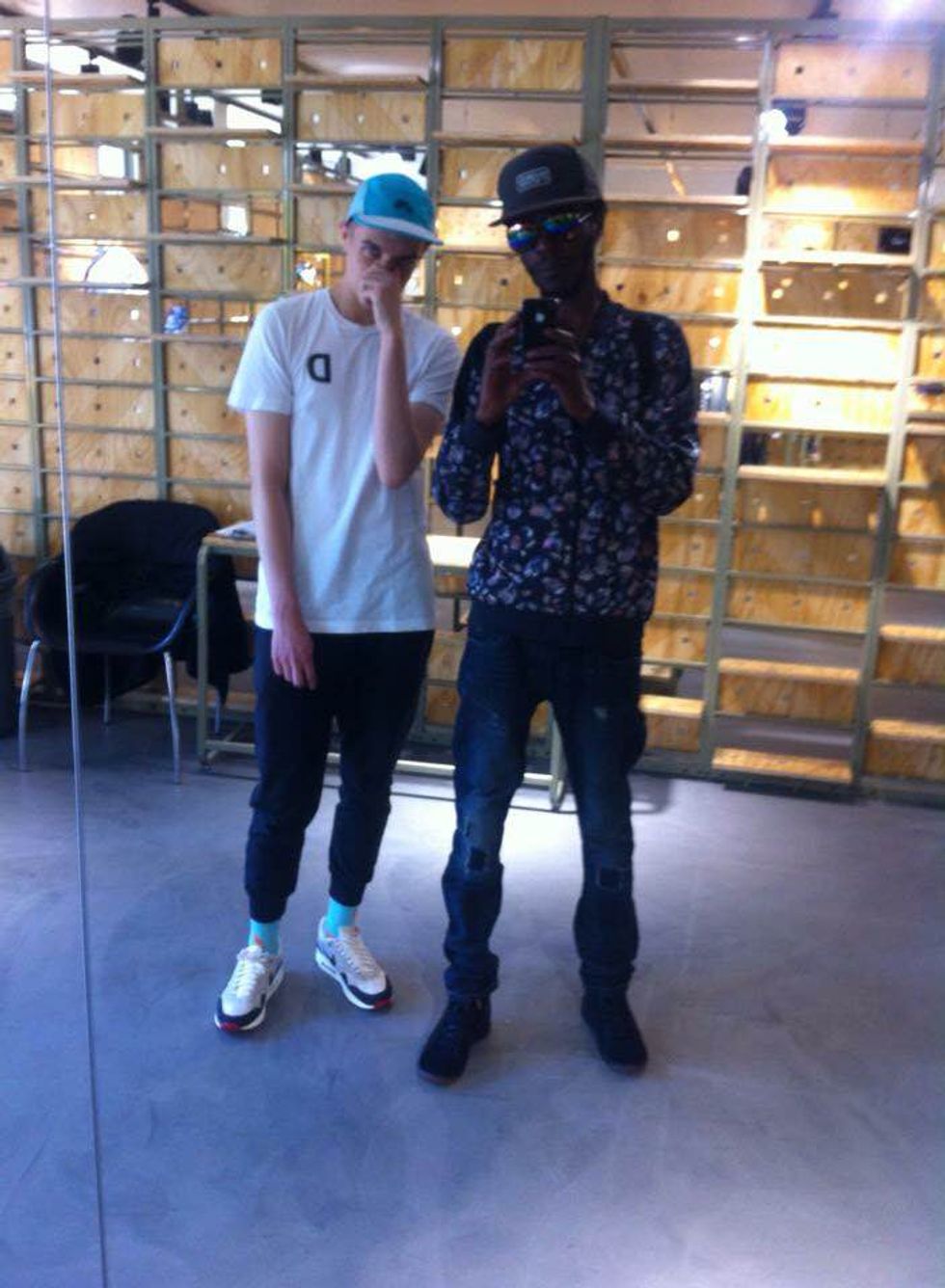 Photo courtesy of Sam Turpin