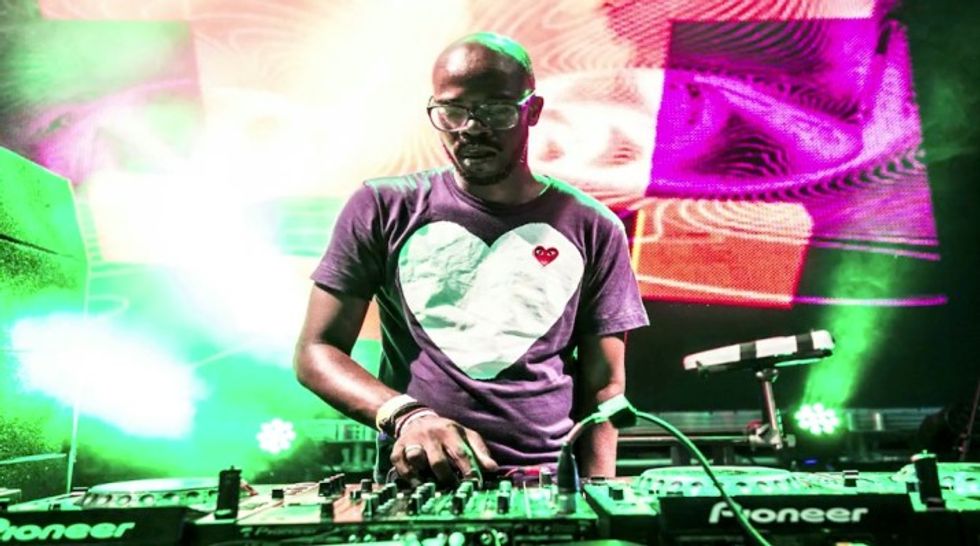 ---
Electric Roots: The Detroit Sound Project is a new documentary project about electronic music that looks to shrink the distance between Detroit and Cape Town, two cities that have been affected by a similar sound. Though the film stands at 25 minutes long in its current form, director Kristian Hill has plans to expand the documentary into a feature length with a more defined focus: the impact of Detroit Techno on electronic music worldwide. Said Hill, "We found out early that you can't totally measure the impact of bomb blast from the epicenter. You have to go beyond the outer regions to get a better perspective of the range of the explosion."
For Hill this is more than just his latest documentary, but rather a project that has remained at the back of his mind and haunted him throughout his career. He was in the 8th grade when his older brother Rueben, a record collector, brought his friends to DJ at his 8th grade graduation party. "Music took over my life from then on," he said, "That night I was exposed to the art of mixing records, keeping the beat going, and ever since then I've been hooked." Hill also happened to grow up with one of the biggest names in electronic music, Juan Atkins. "I can trace the start of Detroit Techno to Juan's House on the westside of Detroit. Detroit Techno is a sub sub genre of the Techno sub genre. Innovators of Techno like Juan Atkins, Derek May and Kevin Saunderson have been traveling around the world spreading the sound for more than twenty years."
Since 2000, Hill's hometown has held the annual Detroit Electronic Music Festival, which attracts over 100,000 people to the city each year. Cape Town, in turn, has its own budding electronic music festival [CTEMF], which serves as a backdrop for the film. Shot principally in Cape Town and Detroit with additional photography in Johannesburg, Soweto and L.A., the film features appearances from South African heavyweights Black Coffee, Esa Williams, Niskerone, DJ Christos, Digital Rockit, Killer Robot and a special appearance from Detroit's Juan Atkins (Model 500). After screening at L.A.'s PAFF Film Festival back in February, Electric Roots has been accepted into the Short Film Corner at Cannes 2014. Watch a trailer below.