Film
May. 28, 2014 05:04PM EST
Okayafrica takes a look at Pidgin Perfect's Festival Of African Storytelling, Film & Design, held in Johannesburg and Cape Town in May.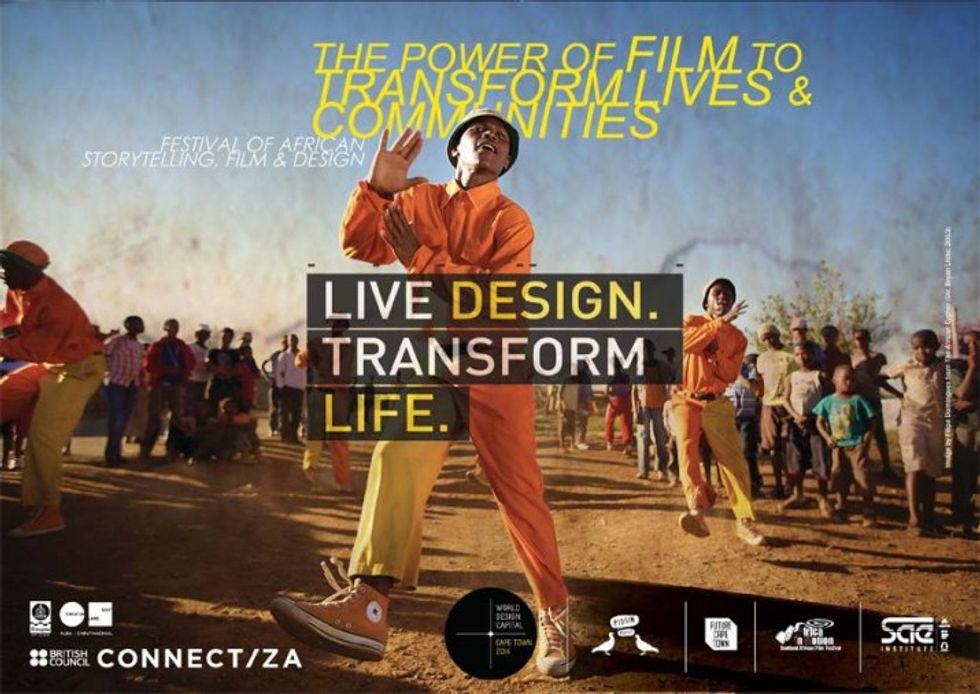 The Power of Film to Transform Lives and Communities: A Festival of African Storytelling, Film & Design, held over the course of May in both Johannesburg and Cape Town, culminated last week with a film screening of Of Good Report at Cape Town's Labia Theatre. The program, which kicked off in Johannesburg on 14 May, was initiated by Glasgow-based design studio Pidgin Perfect and Africa in Motion Film Festival. It was part of the World Design Capital 2014 and ran in collaboration with the British Council's Connect ZA and Creative Scotland. A number of events, workshops and film screenings were held, all telling one narrative or at least trying to answer a central question: "How design thinking could help harness emergent innovation across African film Production, Exhibition and Distribution to bridge divides and transform lives and communities in Africa and beyond?" Dele Adeyemo, who was born in Nigeria and co-founded Pidgin Perfect, explains why the project was hosted in South Africa:
"With the country moving on from apartheid to forge new identities often using creativity and innovations in African storytelling to bridge and heal the divides that were created, there isn't anywhere else in the world where our research into the question, The Power of Film to Transform Lives and Communities, could be more relevant."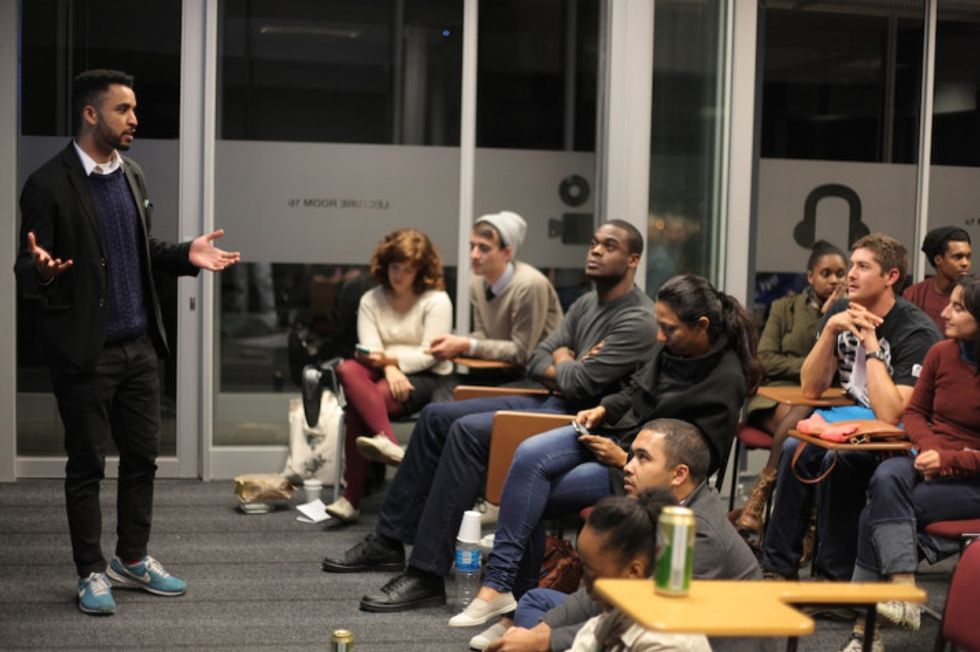 Pidgin Perfect co-founder Dele Adeyemo at "Film Informing Design Thinking in the Urban Realm" in Cape Town, Photo by Khulekani Zondi
One particular workshop on "African Cities," held last Wednesday in Cape Town, got especially heated as those in attendance pointed out that Cape Town is an extremely divided city. The challenge then became clear, that through storytelling, architecture and art, artists must first begin to instigate a dialogue around this issue, and secondly, begin to offer solutions.
Pidgin Perfect partnered with Natalia Palombo, an African Film Researcher from Glasgow, to bring host the event in South Africa– a successful series that brought many out to attend the project's talks and film screenings. Adeyemo said of its success, "Life is so vibrant and colourful because of the people with their rich cultures, traditions and personalities. Creativity is inherent in everyone, and the people are constantly innovating. Lagos it the greatest example of this but I've felt that same kind of energy in Joburg and the townships of Cape Town."
Keep reading...
Show less