Stream Fantasma 'Eye of the Sun (My Panda Shall Fly Remix)'
Fantasma shares a new remix of "Eye of the Sun" from labelmate My Panda Shall Fly.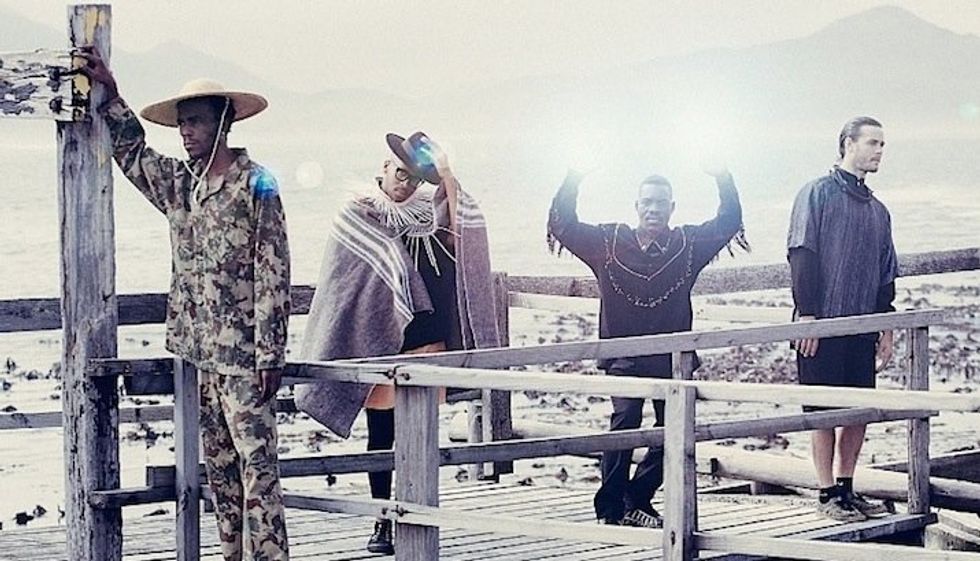 ---
The township tech supergroup Fantasma continue to feed the hype behind their long awaited debut EP Eye of the Sun, this time by sharing a remix from their Soundway Records kinsman My Panda Shall Fly. In his re-interpretation of the frenetically-paced single, the British producer adds his own spacey, chilled-out flavor with a dash of clever experimentation. Beat-wise, the track seamlessly alternates between downtempo trip-hop and hyped up Miami wildstyle, while the lead vocals are transformed into a hypnotic psych-mantra that occupies an ambiguous space between ambiance and choral chanting. My Panda Shall Fly delivers an exceptional club-ready remix that could prove to be helpful in further spreading the afrofuturist sounds of Spoek Mathambo, DJ Spoko, Bhekisenzo Cele & Andre Geldenhuys aka Fantasma to an audience more in tune with the booming 808 kicks of contemporary mainstream hip-hop. When we last reported on remixes of Fantasma tracks from Eye of the Sun, it wasn't long until they were taken down so be sure to have a listen, as there is no telling how long it will still be available! Stream My Panda Shall Fly's remix of "Eye of the Sun" below and keep an eye out for Fantasma's Eye of the Sun EP when it drops on November 10 from Soundway Records. For more from Fantasma, check out their previous single "Sefty Belt".