Sports
PFL Welcomes Former UFC Heavyweight Champion Francis Ngannou to Their Roster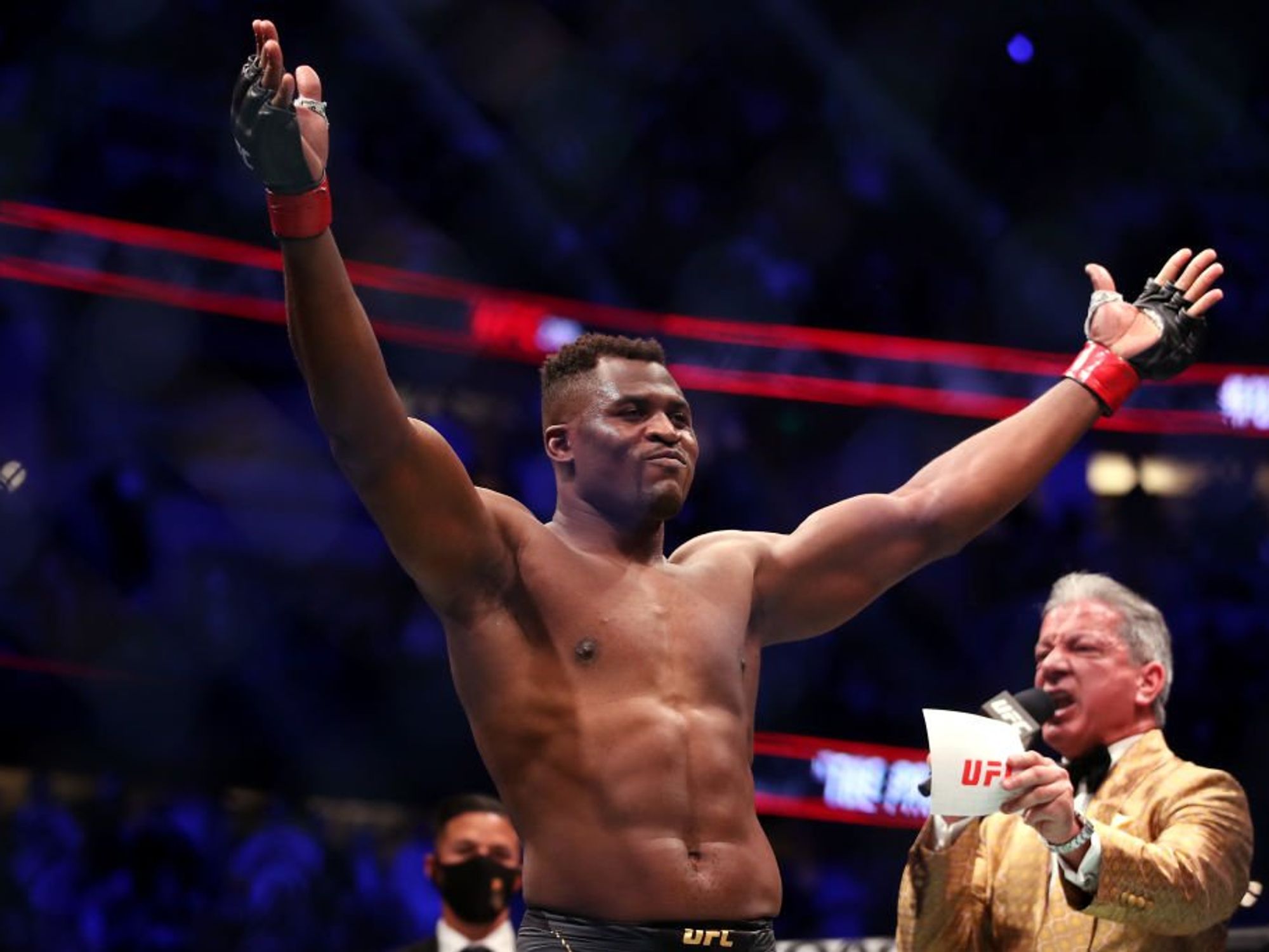 Photo by Katelyn Mulcahy/Getty Images.
Cameroonian-French heavyweight champion Francis Ngannou has signed to the Professional Fighters League and will fight exclusively for the league.
Renowned ex-UFC luminary Francis Ngannou has secured an agreement with the Professional Fighters League (PFL). This deal will extend his remarkable climb as a prominent force in the realm of heavyweight combat in the mixed martial arts (MMA) world.
During the 36-year-old Cameroonian's tenure as the reigning Ultimate Fighting Championship (UFC) heavyweight champion, negotiations concerning his contract reached an impasse, following his futile pursuit of health insurance provisions and personal sponsorships that were previously denied by the UFC. Following the incident, UFC President Dana White stripped Ngannou of his belt, and this culminated in an unexpected turn of events.
Although specific details about Ngannou's agreement with the PFL have yet to be disclosed, a press release on Tuesday stated that the 36-year-old fighter will be competing solely within the franchise's pay-per-view super fight division. Ngannou's inaugural bout under the PFL's banner will kick off in the middle of 2024.
In addition to fighting exclusively under the brand, Ngannou will also serve in a leadership position on the PFL's global advisory board, contributing his valuable insights and expertise. In a statement, the heavyweight champion said that he was excited about the new partnership. Additionally, the first African-born UFC heavyweight champion will also serve as the chairman and hold an equity stake in PFL Africa, further solidifying his influential presence within the organization's ventures on the African continent.
"I believe in the PFL's 'fighter first' culture and global vision including developing the sport in Africa," Ngannou said. "With that, I am also proud to announce that I will serve as Chairman of PFL Africa which will be the leading MMA organization on the continent providing great African fighters the opportunity to compete on a global platform."