Film
'God Loves Uganda' Trailer + U.S. Theatrical Release
Trailer for 'God Loves Uganda' documentary film.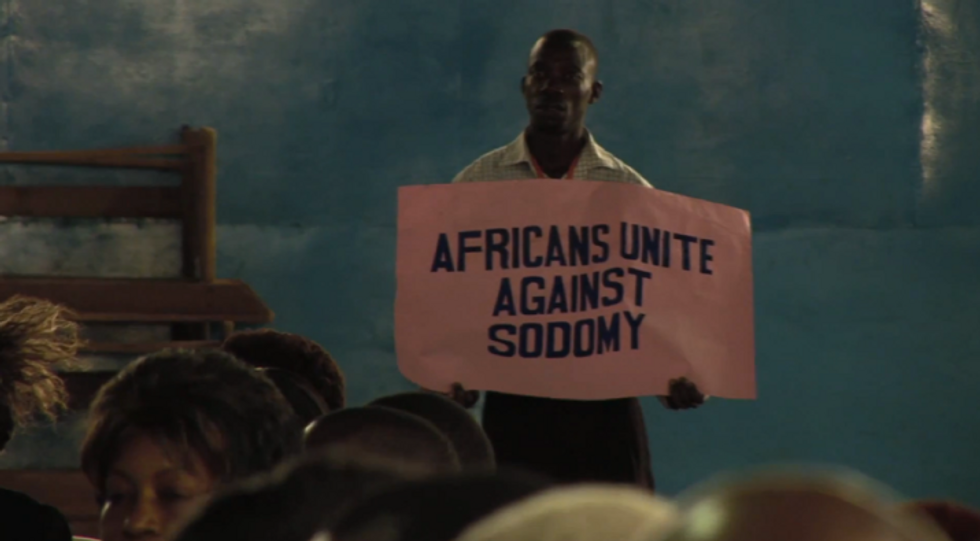 ---
The latest God Loves Uganda trailer adds a breath of anticipation for the upcoming theatrical release of Roger Ross Williams' powerful exposé. The feature-length documentary is Williams' uncompromising look at the implications of a more recent form of U.S. engagement in Africa. Uncovering a proxy cultural war on the part of Christian evangelicals in Uganda, the film points to evidence that in Uganda the Christian right see a new battleground for the war against sexual immorality that they're losing in the U.S, the implications of which are to be seen in Uganda's proposed anti-gay legislation (a bill which originally called for the death penalty for "aggravated homosexuality"). Watch a chilling preview below.
For more on God Loves Uganda catch up on our interview with Roger Ross Williams. Look out for upcoming screenings in the following cities and check out this map for a list of all showings. NYC tickets can be purchased here.
Theater openings:
New York, Bow Tie Chelsea Cinemas, Oct 11
Los Angeles, Laemmle Royal, Oct 18
Washington, DC, West End Cinema, Oct 25
Nashville, Belcourt Theatre, Oct 25
Seattle, SIFF Film Center, Nov 1
San Francisco, Roxie Theater, Nov 1