Since releasing his KLYMAX EP in 2016, KLY has cemented his position as one of South Africa's foremost vocalists.
He's proven his pedigree on countless features, becoming the go-to artist for a smooth verse, as heard on DJ Maphorisa's "082," Mafikizolo's "Best Thing," Priddy Ugly's "Truth Be Told," and Maggz' "Vaye."
He followed his breakout with theKLYMAX Re-Up, continuing his chemistry with his main producer Wichi 1080. Keep Love Young is his debut album, and sees him mould sounds from a range of inspirations into his own.
The album title's acronym spells out his name and he stamps more of his identity on his sound. A fair observation of his previous work is just how strongly his influences shone through. A song title like "5 AM In The East" from KLYMAX was a young homage and signal of his musical lineage.
---
Since the EPs though, KLY has naturally progressed into a fusion of RnB, trap, afropop and dancehall. On Keep Love Young, all those genres are visited with a distinctly South African take on them. The album is another example of Ambitiouz Entertainment's artists successfully adapting musical trends for a home-grown audience. This is a huge facet of Emtee's sound who somewhat overshadows KLY on "Winner," a boastful track perhaps more suited to the rapper.
KLY - Runners FT Zingah (Official Music Video)www.youtube.com
The African Trap Movement serves as a great blueprint for KLY nonetheless, and he holds his own on the bass-stomping "Runners" with Zingah. For its part, "Go Away" features fellow Wichi 1080 collaborator Priddy Ugly, and is a great example of the menacing bass lines KLYl undercuts with his sultry vocals.

The varied sonic direction this 16-track project helps KLY explore a range of moods and emotions. Although the romantic inclination continues on "Patience," "Friendzone," and "Finesse" cuts like "Been A While" and "Suppose" take on a regretful tone.
"Red Forest" is itself distrusting and is a standout joint that embodies the trap soul sound KLY has perfected. The production perfectly compliments his songwriting as it does on the Ycee-featuring "Local," which fuses a dreamy soundscape with recurring guitar strums. It's on tracks like these that the character of Keep Love Young comes to the fore. The added dimension of intriguing melodies, local slang and vernacular lyrics to 808-laden beats is a feature of "Umbuzo," "Intombi," "The One' and 'Bite."
Kly - Umbuzoyoutu.be
A surprising collaboration occurs is "The One," with electronic/pop duo Locnville adding their 2 cents on the dancehall-tinged afropop tune. These tracks are where KLY shines the most as an artist, separating himself from his influences and carving out a distinct sound. The texture of these tracks places them in a general sonic area code but localises them enough for his primary fans. It's South trap soul—an exploration of having to navigate relationships as "a Zulu kid with some passion."

Keep Love Young isn't so much KLY coming into his own, but daring to lead the direction of bass-heavy, soulful RnB in South Africa. The album doesn't alienate early fans, but sees him mould his varied inspirations into a richer sound. It's interesting to see how his sound will develop, but for now the lush production, textured storytelling, thumping 808s and dreamy soundscapes are worth several replays.
Download Keep Love Younghere.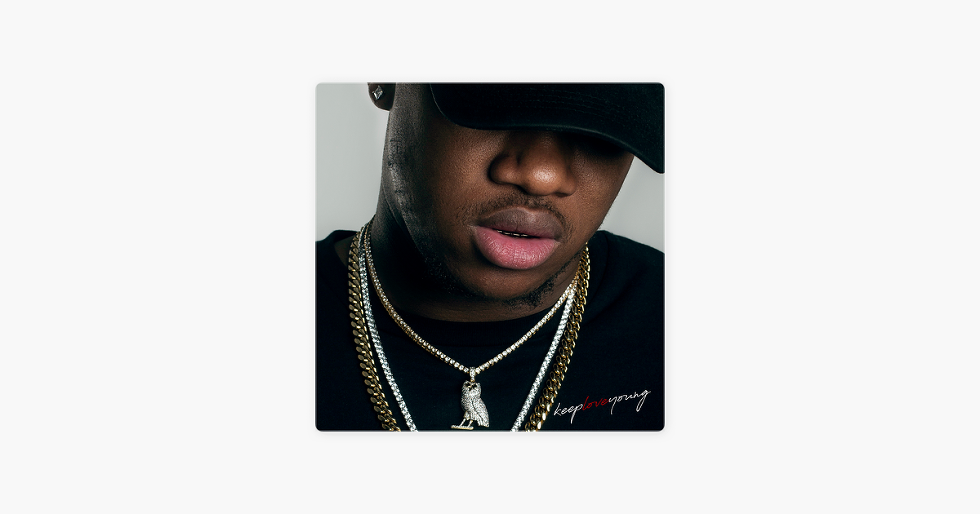 ‎Keep Love Young by KLYitunes.apple.com