Since Netflix released its second (South) African original series Blood & Water about three weeks ago, viewers the world over have been taking to social media to rave about the show's brilliant selection of music.
With music from the likes of Mr. Kamera, YoungstaCPT and Nasty C, the show explores the continent's richest and most diverse musical sounds. At the helm of the show's music supervision and curation is Mzwandile Sibanda and his team at Africa Creative Publishing (ACP), which is a division of Africa Creative Agency (ACA). Their involvement in the show's music comes off the back of (South) Africa's first Netflix Original series, Queen Sono, which they also had a hand in.
---
As the head of music publishing and production at Africa Creative Publishing, Sibanda's work is centered around the collection of music royalties, getting his clients' music placed on adverts, TV shows and movies, and facilitating the process around music creation. Before he joined ACP last year, Sibanda served as A&R for Universal Music Publishing for four years, a position which saw him play a pivotal role in signing and developing several notable artists and producers including the likes of Lady Zamar, Manu WorldStar, Msaki and Gemini Major.
Among the highlights of his stint there was his involvement in the licensing of music by Da Movement Projects and Soulistic Music on the 2018 blockbuster, Black Panther.
When Colin Gayle, CEO of ACA approached Mzwa to sell him the idea of establishing a publishing wing under the ACA umbrella, he was drawn by the opportunity to play a more active and focused role in unearthing new talent, and shining a light on the brilliant producers and artists making a mark across the continent.
A year or so into his new role and he seems to be in his element. OkayAfrica sat down with Mzwa to chop it up on his journey with ACP and the interesting work behind the music of Blood & Water and Queen Sono.
Editor's note: This interview has been edited for length and clarity.
What was the difference in your involvement with Blood & Water as compared to Queen Sono?
With Blood & Water, we were able to work hand-in-hand with the music supervisor and essentially pick and curate most of the music in the show. I'd say 90% of the music in the show is music we would have found and sent to them. And then also helping navigate the back-end, clearing the rights and that whole process. With Queen Sono, we weren't as involved. How we got involved is they were struggling to clear one or two songs and they asked us to help them. So we were less involved creatively with Queen Sono because, by the time we came on board, a lot of the creative decisions with the music were already made and we were just helping clear them. But we did place one or two songs, and one of the really exciting ones is the song used on the trailer "Disco Matanga," which is a collaboration between Sauti Sol, one of our clients, and Black Motion and Sho Madjozi.
There are some well-known songs featured in Blood & Water such as Sho Madjozi's "John Cena" and Nasty C's "SMA", but there are also several lesser-known prospects like Manana's "Hey Now." How exciting is it to be able to introduce audiences to music they may not have previously been exposed to and see such a positive response to it?
For me, being able to be part of the music discovery journey is something I find really fulfilling. TV shows, games and films have really become now, more than ever, an important part of the music discovery journey. A lot of people watch TV shows and use Shazam or go on websites to see what music has been used in those TV shows. It's a very important avenue of music discovery. We thought people would enjoy the music, but I didn't anticipate how much of a reaction people would have to it. When Colin and I were sitting through and watching episodes and trying to help pick the music, we wanted it to sort of become its own character. There's a lot of international shows like Ballers, Entourage and Insecure where the music almost feels like its own character and you almost watch that show for the music discovery. We wanted, to the best of our abilities, to provide Blood & Water with music that's at a high level and where the music is integral and helps enhance the story.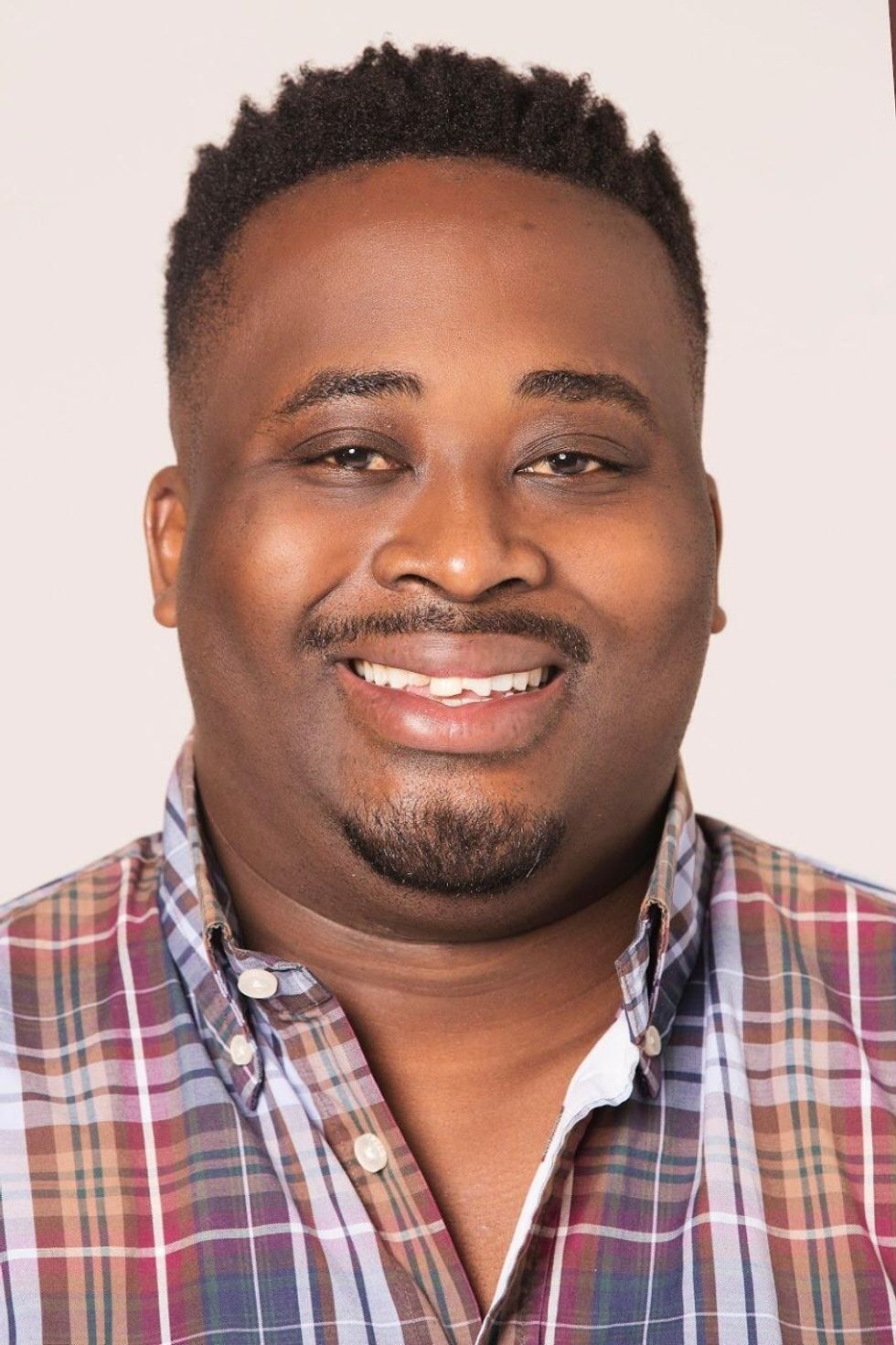 "With Blood & Water, we were able to work hand-in-hand with the music supervisor and essentially pick and curate most of the music in the show. I'd say 90% of the music in the show is music we would have found and sent to them." — Mzwandile Sibanda
Image supplied.
Nasty C and Rowlene's "I Need You" is among the stand-out cuts from the soundtrack. How did that particular song come about and what was the process like?
The producers and the director specifically wanted Nasty C and Rowlene to do a song for the show. They had specific messaging in mind, so they approached us and asked us if they could get Nasty C on board. The process included finding production and, after we sent him the brief, he ended up picking a beat from The Gobbla. He's a very prolific songwriter, so once we found the beat he knocked out the lyrics in like a day. The process also involved Nasty C doing a demo for two of the actors to follow, but subsequently Netflix and the marketing team really liked the idea of releasing the Nasty C version, so we worked together with Universal Music to release the version with Nasty C and Rowlene's vocals.
Can we expect to continue to see Africa Creative Publishing being involved in music curating and supervision?
I think it's something that we're good at and we want to focus on pushing that going forward. We're really focused on getting much more African concepts placed in adverts, TV shows and movies and I think there's an appetite for it… A big thing that we're trying to do is be part of the journey of Africa moving as one and just really taking it to the next level and showing the rest of the world that we can compete with other creatives, and even be better than other creatives."
Blood & Water | I Need You Lyric Video (Nasty C & Rowlene) | Netflixyoutu.be
After the successful run you'd had at Universal Music Publishing, what was it that drew you to make the move across to ACP?
When Colin approached me to start Africa Creative Publishing with him, he spoke a lot about the creative side of publishing—getting sync placements, getting artists' music on adverts, TV shows and movies, and also just being involved with producers and songwriters in creating the music and facilitating songwriting camps. Funny enough that aligned with me because I was interested in doing something a bit closer with songwriters and producers. My management style and the way I like to work is I'm very client-centric. Even when I was at Universal, I had a good relationship with most of my clients and I liked to be very available for them. But when you work on a bigger roster, it's difficult to be involved in everybody's business. So the idea of working on a smaller roster in a very focused way appealed to me.
What's the transition been like from working for one of the biggest publishing companies on the continent to now working for a smaller independent company?
It's different, obviously, in terms of getting used to a change in culture. But I love it. I think in the year that I've been here, we've been able to do some really impactful things. And what I like is I'm able to help build the publishing roster and I can be much more involved in the things we do and some of the artists we work with. We want to be very purposeful in what we're trying to do, which is take Africa to the world and bring the world to Africa.
Stream a playlist of music from and inspired by
Blood & Water
on
Spotify