Dennis Osadebe continues to push the envelope with his standout pop-art style. The Nigerian mixed-media artist steps into the realm of sculpture with his new piece, Stand For Something—a declaration of his Neo-Africa movement.
---
"What do you stand for? What does that say about you? For me, Neo Africa is a cause worth standing for," the artist says in his statement about the piece.
By combining street style (yes, the bust is rocking a durag for the culture) with the traditional (the Mask, which is a constant in his work), Stand For Something is a reflection of the Nigeria Osadebe knows today—a Nigeria of progress. "I have also taken a fresh look at the Mask through the use of colour, textures and style of production," he continues.
"The Neo Africa movement is one that is near and dear to my heart, connecting back to these questions I ask myself again and again: What is African art? Who gets to define it? What are its limits? And where is it going?"
Stand For Something was made in collaboration with Unique Board—a New York-based platform that collaborates with visual artists to create limited edition, 3D-printed sculptures. Osadebe continues to ruminate and think critically about his view of the world and his place in it. He invites us to do the same.

Take a look at the sculpture below.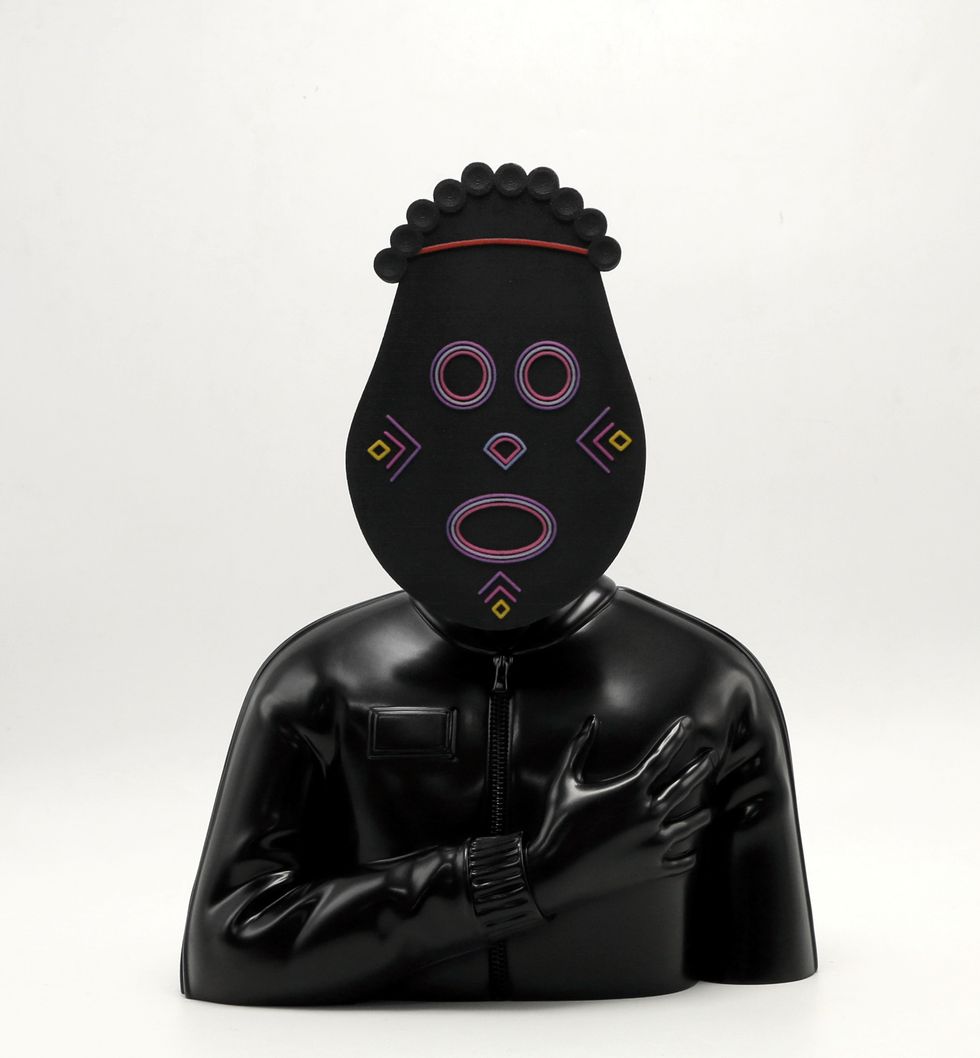 Image courtesy of Dennis Osadebe.
Image courtesy of Dennis Osadebe.
Image courtesy of Dennis Osadebe.
To keep up with Dennis Osadebe, follow him on Instagram, Twitter and his website.