Ajebutter22 came into Nigerian music from the outside looking in. It reflected in the music: His 2013 breakout single, the BOJ-assisted "Omo Pastor," was an electronic-influenced slapper with a rhythmic mid-tempo knock that instantly stood out within a terrain largely defined by fast rolling tempos. In addition to the music, there was also the uniqueness of Ajebutter22's conversational rap style, with its slight melodic incline and an instantly appealing baritone voice. By the following year, his debut album,Anytime Soon, amplified the distinctness of his abilities and positioned him as a budding pop-rap star.

"I was doing my Master's when I was writing Anytime Soon," Butter, as he is also referred to by listeners and supporters, recalls during a Zoom call conversation on a Monday afternoon from his Lagos apartment. "I was looking forward and just trying to see what the future holds, just doing my first jams, figuring out the type of artist I am and even seeing if I could even make it." Wrapping up his second degree while nurturing his nascent music career, without a lot of industry friends, wasn't particularly ideal but it provided the perfect frame of mind for an expectant rap album, where he combines endearing showcases of his ability to make relatable music with declarations of his hopes and dreams.
Ten years after his breakout single, Ajebutter22 is living out those dreams on his own terms. On January 20th he released his third LP,Soundtrack to the Good Life, a plain-stated project where he sings and raps with an infectious sense of ease. A breezy 15-track run, including pre-released singles "King of Parole" and "Unconditionally" with Nigerian singer Oxlade, the new project is luxuriant, packed with colourful production that glides across the spectrum of mid-tempo Nigerian pop and Afroswing, and is dominated by romantic concerns.
STTGL doesn't deviate too much from the current scope of Nigerian music, but a big part of what makes it a uniquely Ajebutter22 experience is how it lines up with his previous albums. Where Anytime Soon looked forward with hope, the rap artist's 2017 follow-upWhat Happens in Lagos served as a reality-based portrayal of going after those dreams in a densely packed economic hub. Like the illustration on its cover art, WHIL is a concept project that tracks the evolution from enthusiastic hustler to being a "Lagos Big Boy," with standout songs that unpack the physical toll of Lagos traffic and highlight the allure of the city's nightlife.
---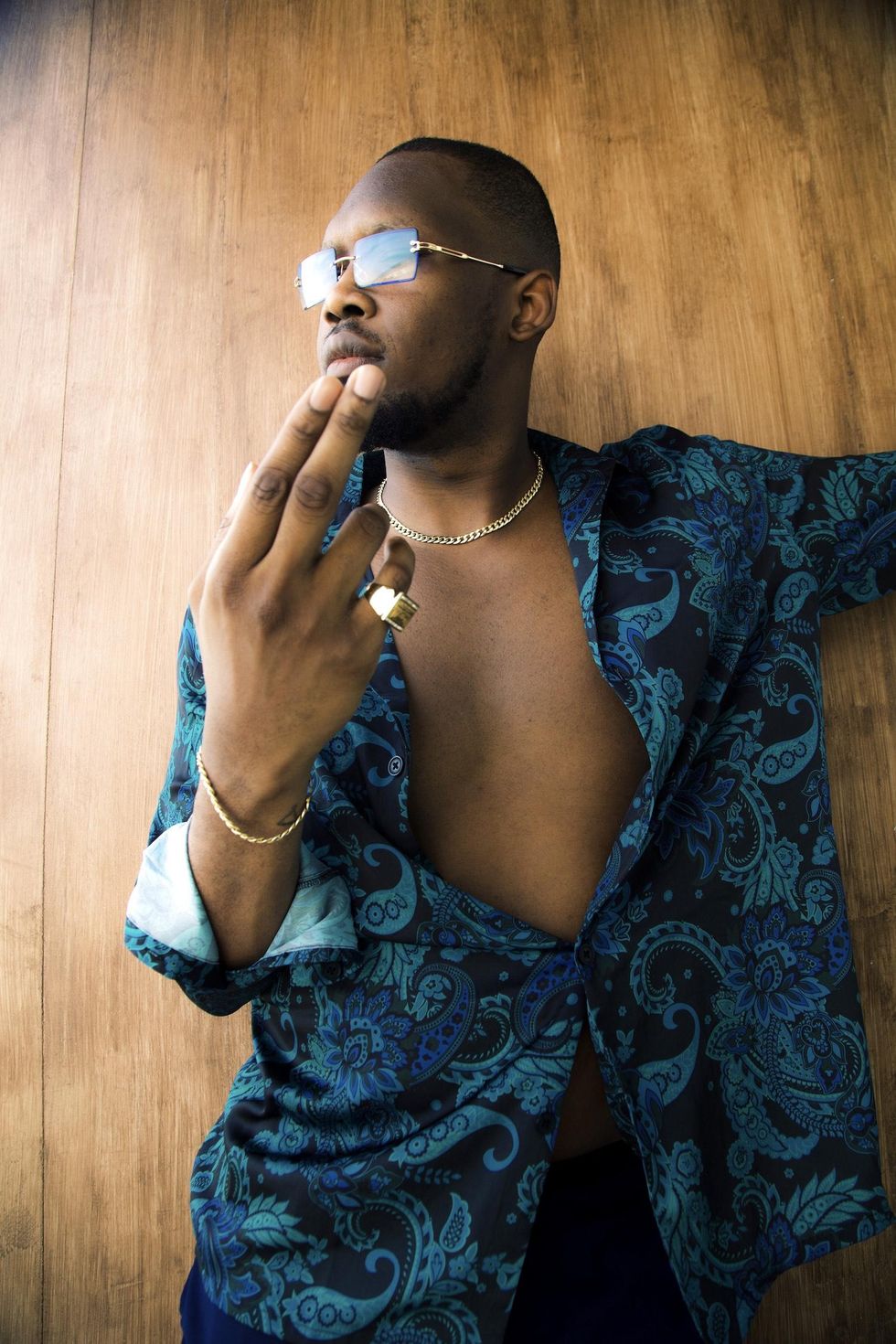 Ajebutter22.Photo provided by the artist.
"I always wanted to make an album where the whole thing is a story, just challenging myself as an artist that can do that," Butter says of sophomore album, citing seminal examples like Kendrick Lamar'sgood kid, m.A.A.d city and JAY-Z'sAmerican Gangster as inspirations. It's not hyperbolic to deem What Happens in Lagos a cult classic, a resonant body of work for many millennials who resonate with the experiences that informed the project. For Ajebutter22, more specifically, it's an important connective tissue to the new LP where he's touting the perks of living the "Soft Life."

"Let me into your life, use enjoyment blind your eye, baby," Piego of Ajebo Hustlers passionately sings on hook of the aptly titled "Enjoyment," a buttery bop that captures Ajebutter22's boastful candour throughout Soundtrack to the Good Life. Alongside collaborators like Nigerian rap artist Ladipoe, Ghanaian singer KiDi, British rapper Not3s and more, Butter weaves together assertive jams that proudly exude lavishness, falling in line with the opulent imagery of Koromone's stunning spoken word intro, "Soft Life Manifestations."
"My motto is chop life and live long/Alté hall of fame is where I belong," he confidently declares on the self-aggrandizing highlight, "Floating." Long before Alté became the term affixed to the community of independent artists sidestepping mainstream Nigerian music standards, Ajebutter22 was amongst the acts—alongside BOJ, Show Dem Camp, Teezee and a few others—laying down the foundation of individual expression that defined Alté as a counterculture movement. For Butter, moulding himself as an artist with his own convictions was influenced by listening to iconic artists that took pride in their originality.
"When I started properly listening to music, I was listening to guys like Modenine, Terry tha Rapman, 2Shotz, and even Styl Plus because they wrote a lot of great songs like 'Iya Basira,'" Ajebutter22 tells OkayAfrica. "In fact, when I made "Omo Pastor" I just wanted it to be as good as stuff like "Iya Basira" and have that kind of impact." In addition to revered Nigerian rap artists Modenine and Terry tha Rapman, he namechecks the seminal Nigerian group Trybesmen and American rap legend Slick Rick as forebears to his writing style, establishing rap music as the foundation of his artistry.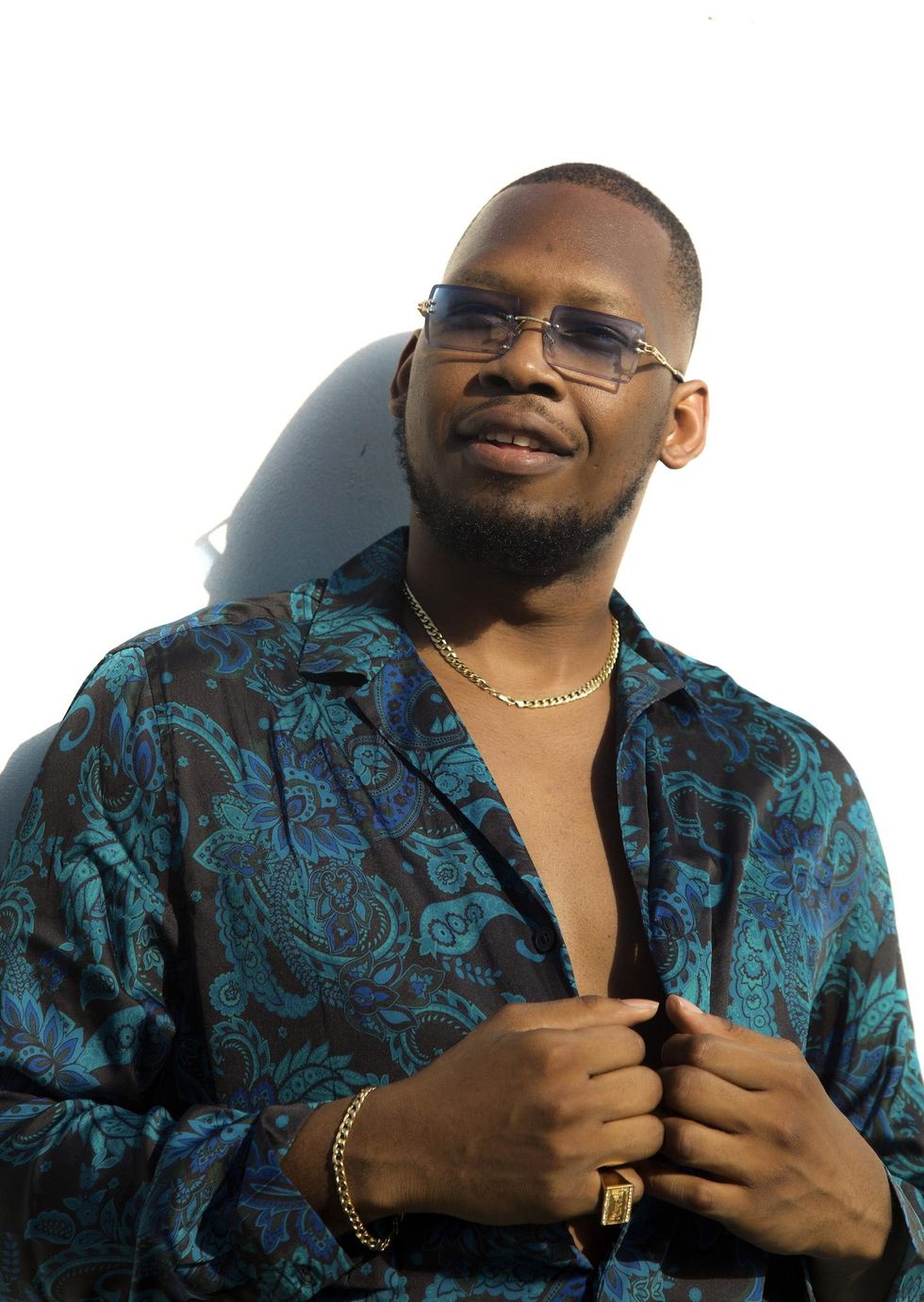 Ajebutter22.Photo provided by the artist.
In line with these influences, Butter's first two albums can be easily categorised as rap albums. For Soundtrack to the Good Life, he's in hybrid mode, singing as much as he raps. To his credit, it doesn't feel forced. If anything, it's well-worn and that comes from years of practising and on-wax showcases. Between his contributions to Show Dem Camp's Palmwine Music series and the two instalments ofMake E No Cause Fight, his collaborative projects with BOJ (and also Falz on the second entry), Ajebutter22 has gotten more comfortable with his voice as a singer, a natural progression from being a malleable rapper with melodic sensibilities.
"[Rap is] what raised me and trained me, but I don't find it limiting," Butter says, crediting Drake as an inspiration for him to embrace singing more on STTGL. "I'm not saying my rapping or storytelling is complicated but I wanted to make this album simple. To me, that's a challenge, to be able to make a really good song that doesn't have a story. I wanted to challenge myself to make music and people just like it because it's sweet. That's something I've experienced with Make E No Cause Fight, people just like a song like "Tungba" because it's sweet and it's not saying too much."
Even with its stripped down approach, STTGL has an identity, one that Ajebutter22 believes is as strong as the identity for his sophomore album. "It's very relatable in the sense that it's either something that you have or something that you want," he says. Regardless of which side listeners land on how to relate with his latest album, Butter's candour has a lived-in edge. After all, he's a successful independent artist who's also a founder of an OTC trading desk and an investor in multiple start-ups in Africa's burgeoning tech scene. In Nigerian parlance, the man born Akitoye Balogun is who many would describe as a baller.
"What really drives me is that I really, really want to do the things that I'm doing," he says of working multiple interests. "I don't know how to properly explain but you just have to do it, like if you have an idea or you think this piece of music or album deserves to exist, you just go ahead and do it."