In 2022, no newcomer artist ruled Nigeria's music scene like Asake. Almost as if the 27-year-old singer-songwriter blew out of nowhere, his rise to fame came from catchy anthems like "Sungba" and "Terminator," emerging as the next correspondent of street pop.

His debut album Mr Money With The Vibe, released in September, cracked into the Billboard 200 at #66, making it the highest charting debut album from Nigeria. On Apple's Nigeria Top 100, it became the first album to have all 12 spots occupied. The UK leg of his international tour had tickets already sold out.
So then it's no surprise that December's tradition of concert-going in Lagos had enlisted him as a main attraction. He's leaned into the grittier side of afrobeats, making street slang and Yoruba lyricism sound glamorous. And this is what fans crave for at this year's Flytime Music Festival, where he would perform as a headliner.
The show promoters, Flytime Promotions, are seemingly the right handlers. Yearly, they host the biggest concert franchise in West Africa, doing so since 2004. At a time where Wizkid, Tiwa Savage and Davido were entering the mainstream in the mid and late aughts, Flytime Music Festival (or Rhythm Unplugged, as known to many), became a crucial entertainment vehicle that brought fans closer to the artists they idolized.
---
It also helped in promoting afrobeats as it gained a cultural foothold This time, Asake in the lineup of performers hasn't been received well. This is because his tickets are expensive, starting price at N70,000 (VIP) while higher tiers (tables) run into millions.
The price has left many fans shocked enough to share their disappointment online as they had hoped for affordable ticket prices. While Asake's music has received outsized attention this calendar year, his core fanbase are from the streets. In a sense, Asake wouldn't have gone far without public goodwill.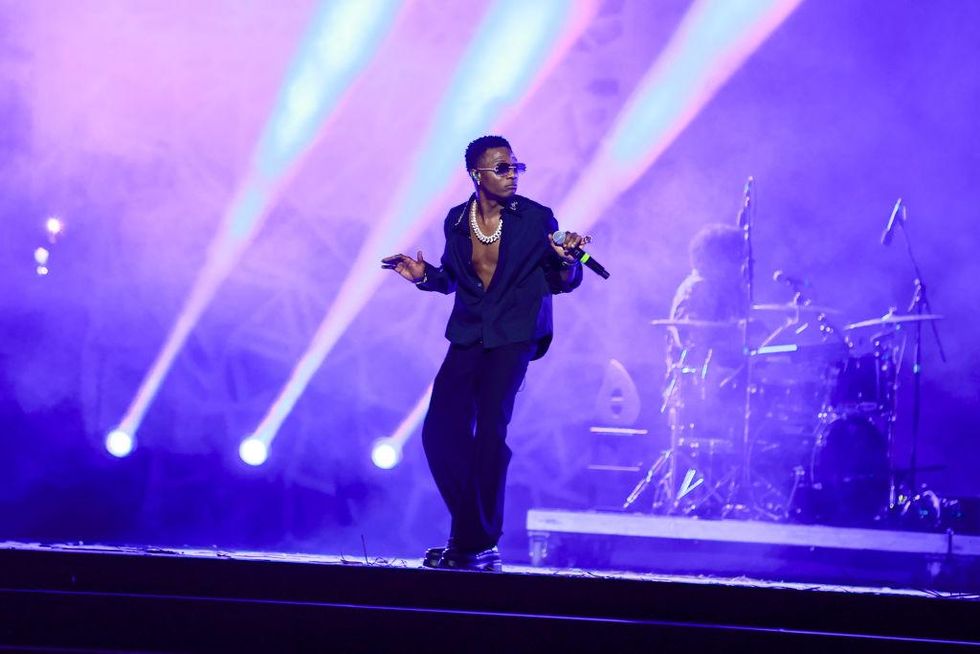 Wizkid performs onstage.Photo by David M. Benett/Dave Benett/Getty Images for EMERGE
"As much as I love Asake, I'll not be paying N70K to see him perform," Abby, a fan of the artist, said. "His core fans can't afford that kind of money and it doesn't make any sense to stage a show without them. Personally, I will continue to stream his music on Spotify where we will continue our love affair but this concert is not for me."
At the time of writing this story, CEO of Flytime Group Cecil Hammond was contacted for a statement but no response was given. Elsewhere, Head of Events and Touring for Mavin Records, Igho Enaohwo, admitted the tickets are indeed pricey and attributed this to a number of factors: "Organizers like Flytime want exclusivity and with Asake as a hot commodity, they are paying him more than they'd normally pay so as not to perform elsewhere this December. Then there's the production cost, logistics, venue and also the rising cost of living in Nigeria."
This isn't the first time fans have grappled with costly concert tickets, especially in a high-octane month like December. For Wizkid's Landmark beach concert in 2021, classic tickets went for N25k, to the chagrin of many fans. Same for Burna Boy's The Live Experience at the Eko Convention Center. Naturally, the prices were steeper for VIP and tables.
The upscaling of music concerts to extravaganzas was a corporate move to capitalize on the momentum of afrobeats. Ticket stratification became a full-on strategy by show organizers to squeeze cash across class groups. This pricing system was quite practically feasible, as long as it didn't alienate concert-goers who couldn't afford anything beyond regular tickets. At the venues, champagne-popping tables coexisted with swathes of fans on their feet. Dystopian, but also benevolent.
As of today, Asake remains the only artist who has commanded such steep ticket prices in a debut year. But there's another reason some fans don't think the prices can be justified. From the domestic front to a string of US tour shows, fans have been critical of Asake's performances, calling them "underwhelming." His recent concert in Birmingham fell short of expectations: there was a stampede and Asake arrived late.
Although the artist has apologized, there have been calls for him to do better and put in more work in organization, discipline, and artistic showmanship. One thing is certain, though: there will be a huge turnout for the artist this December. Could this trigger further price hike in concert tickets?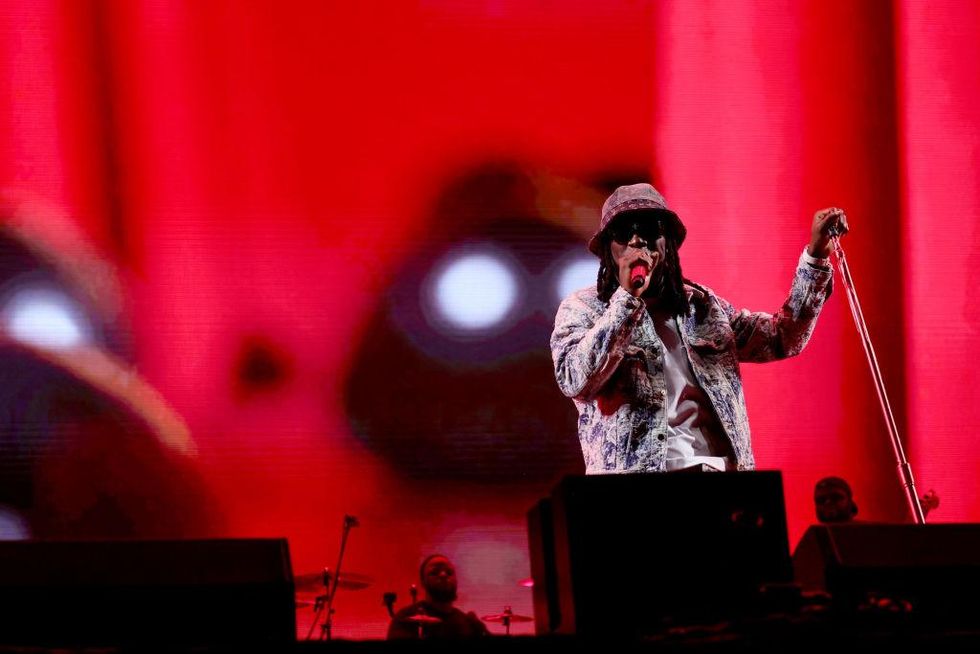 Burna Boy performs onstage during 2022 Made In America (Photo by Theo Wargo/Getty Images for Roc Nation)
"It may be a bad precedent considering the state of the economy and what the average music fan in Nigeria can afford. But at the same time, it will enable the organizers to make a more decent living. Now that Nigerian artists are at the highest level of demand on a global level, it's only fair that the ticket prices begin to reflect their status," says Femi Aribisala, the recently appointed Global Marketing Manager at Mavin Records.
Broader observations have been made on the concert-going experience in the country. In recent times, concert-goers have decried the late arrivals of artists to their own shows, poor showmanship and spells of technical hiccups. Grave concerns around rape, sexual harassment and theft have heightened public fear. In 2019, the Nativeland concert was shut down prematurely due to a stampede that left many injured. Overcrowding delivers its own risks to public safety at these concerts.
All things considered, accessing concerts for fans may entail a go-for-broke disposition moving forward. Break the bank, or go home. Recently, the arrival of e-ticketing infrastructure is slowly commanding a presence, making it easier for tickets to be purchased online. In light of Asake's costly concert tickets, e-ticketing companies have no hand in fixing ticket prices.
"It doesn't directly mean cheaper access to events, concerts, etc." Folayemi Agusto, co-founder of Tix.africa, said to OkayAfrica via email. "E-ticketing can reduce the overheads related to ticket sales. For instance, it would cost more in terms of rent and staffing to set up a physical ticket shop, while it's cheaper and faster to start selling tickets online using a ticketing platform like Tix."
Nigeria's concert experience needs improvement, but much of it will come from show organizers themselves. Putting together a concert or music festival involves a number of things, with a venue being top priority. But currently, there aren't many venues with huge capacities. In turn, this inadequacy has held in place the tiered ticket price system. For stakeholders looking to recoup their money, this strategy continues to serve them.
The future of concerts where VIP and tables are eradicated would mean a search for bigger venues. By doing so, ticket prices should predictably fall. "That's only possible when you have a venue like Madison Square Garden that can take 20,000 people. In Nigeria, Eko Hotel is the nicest indoor venue and it can only take 5,000 people. Landmark indoors can take 3,000 people, if you push it. Outdoor Eko Atlantic can take 7,000. We need bigger venues that have between 25,000 and 30,000 seating capacity." Enaohwo said.
Aribisala believes that starting concerts on time needs to be adopted to meet global professional standards. In addition, the infusion of technology and props can make concerts immersive. "We need to take a look at how concerts are put together and structured in the big leagues, and bring that same energy to the Nigerian scene," he says. "Nigerian artists are now considered to be serious global players, so every other aspect of the industry needs to catch up to these expectations."