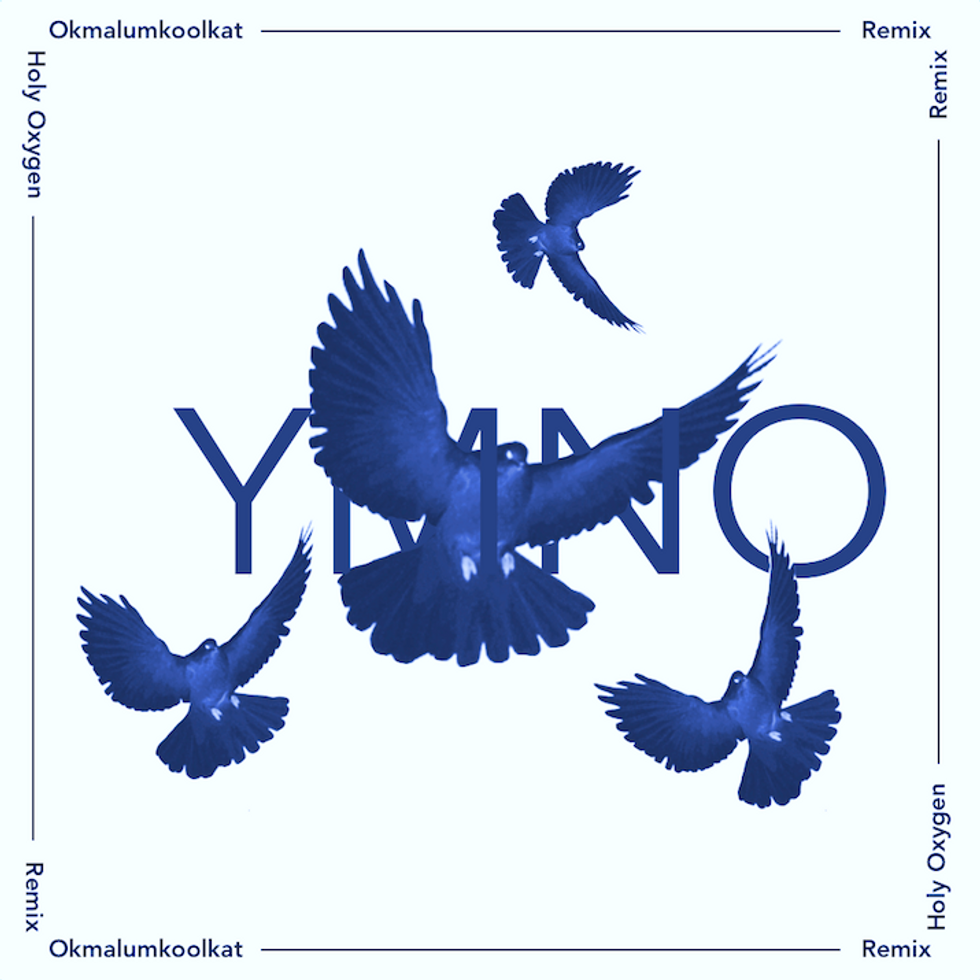 ---
"Holy Oxygen" sees Okmalumkoolkat delivering his nonlinear wordplay over warping synthesizers and heavy percussion. The track, which featured on the South African rapper's Affine Records debut EP, now gets a chopped-up reworking from producer YMNO.
On his remix, YMNO—who also plays as one-half of Young Futura— looks to showcase Okmalumkoolkat's frenzied rhymes by isolating the Boyzn Bucks MC's vocals over a minimalist hip-hop beat. The producer wrote to us via e-mail explaining how the remix came about:
"Gregor of Affine Records showed up one night while I was DJing The Happy Show parties in NY, and we quickly bonded over our love of African music. After talking about a couple of their artists, he introduced me to Okmalumkoolkat's work. I loved it! Once I heard 'Holy Oxygen,' I knew that was the track I wanted to remix. For the remix, I wanted to do something different from the original—something that slowed down the intensity of the track, and allows you to hear the nuances of his lyrical work. Whattakoolkat!"
Stream our premiere of "Holy Oxygen (YMNO Remix)" below.