When Omah Lay announced the prospective release of his debut album, Boy Alone, a year ago, many listeners expected a continuation of the joyful, carefree brand of Afropop that shot him to fame in the midst of the COVID-19 pandemic. 2020's Get Layd and What Have We Done created an animate, luxurious world where Omah Lay was a playboy, sage, and vibe orchestrator. But his new album, Boy Alone, brings all of that crashing down, showing the world the anxiety, fears, and mental burden that lay just beneath the surface.
While many are already proclaiming Boy Alone a modern afropop classic, Omah Lay feels that its race was not run, hence the release of a deluxe edition put out last month.
We talk to the singer about Boy Alone, its deluxe version, and what he hopes the album does for its listeners.
---
There's such a big stylistic divergence between the themes that drive Get Layd, What Have We Done and Boy Alone, what happened between those projects?
My music is basically about my life and every single experience from day to day. It's about where I am and where I used to be so I've found out that at every point in my life, I've made music with what is around me and what I'm going through. When I made Get Layd and What Have We Done, that was where I was at that point in my life. I was in a new place when I made Boy Alone. I was in a dark place, that's common knowledge and everyone knows that from listening to the album. I'm in a new place now and I'm going to make music from this new place. There are always going to be differences because the sum of my life is changing. Times are changing and there's always going to be something new to talk about.
Speaking about the dark times that inspired Boy Alone, do you think the music helped you get better?
I had to tell that story because it felt like that time of my life happened specifically for me to be able to bring that message to people. That's why I told the story. A lot of the time, I couldn't understand why I was feeling the way I was or what was happening to me. People say a lot of creative people go through those moments at least once in their lives but it didn't make sense because looking from the outside I was doing good but I was also down and in that bad place. For me, I just had to make music with it.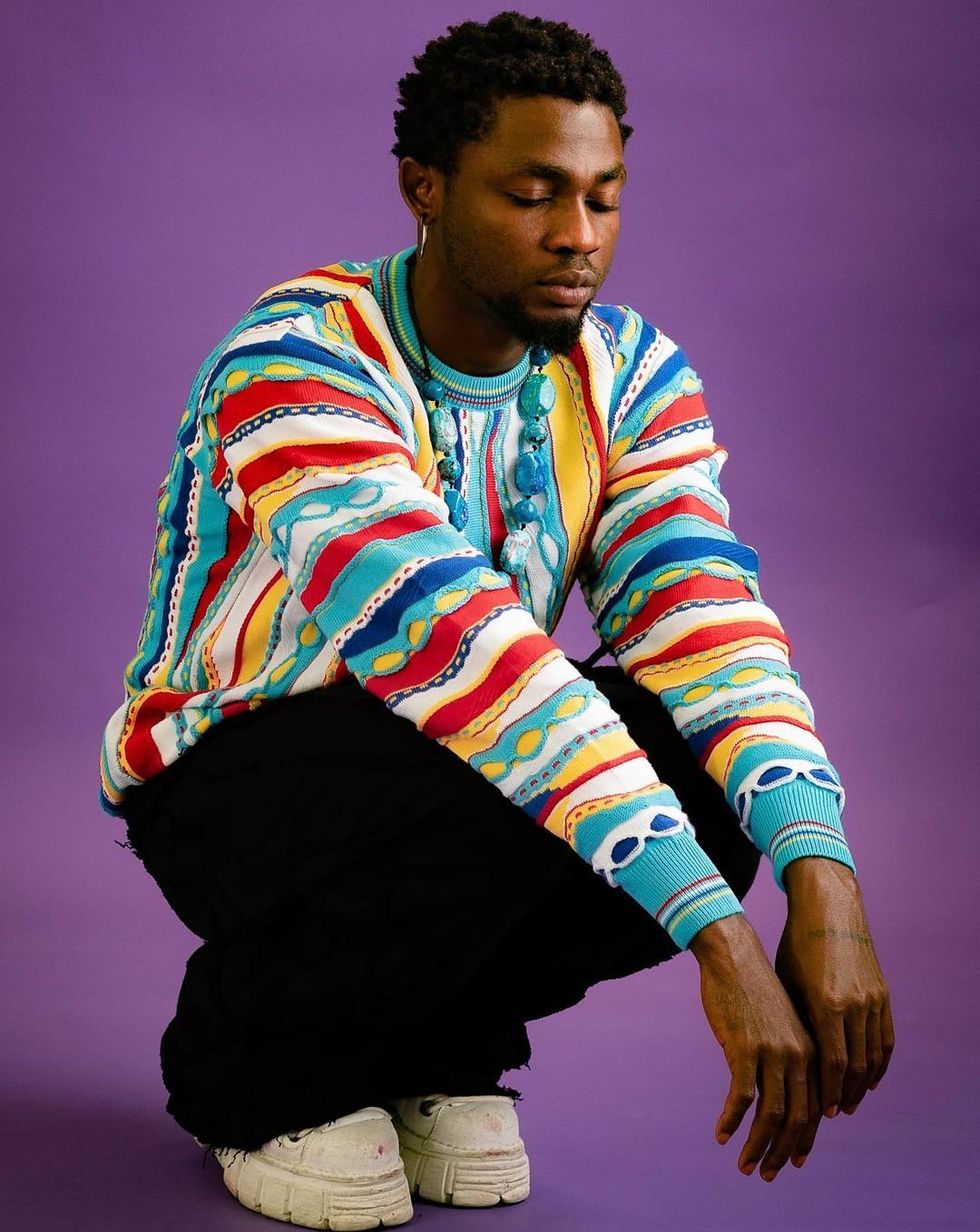 Omah LayPhoto: Praise Niphy.
There are not many projects that detail mental anguish, hurt, and confusion from an Afropop framework, was there any doubt about your debut album being inspired by all these emotions?
Of course, that's something every creative must experience but it's when you give in to that fear and allow it to guide you that you have a problem. There's always that fear before release or that little voice in your head but for like one or two years before Boy Alone came out, I was in a place where I was like "I don't give a fuck anymore." It was me just telling my story whether people fucked with it or not. I've stopped thinking about the market in some ways, these days I just go into the fucking studio and work my ass off.
What was the timeline for making Boy Alone?
"Soso" was the last song made on the album but I never thought it was ready even though I had the album for so long. It didn't make sense in my mind until "Soso" came. I started recording the album in 2021 and, by 2022, I had the album but I just felt like there was something I was missing. It took me a while to experiment with sounds and themes before I got "Soso."
Why were you particular about "Soso"?
For me, Boy Alone is built around "I'm a mess," "Understand," and "Soso." Those three songs embody the premise of the album. The first two gave a glimpse but I needed "Soso" to fully break it down and that was important for me. It's me coming out to say I'm fucked up.
When did you make the decision to extend the album into a deluxe?
After I finished the album, I got help and left the dark place that inspired the album. By the time the album dropped, I had to do many interviews to explain where I was while making the album even though I was in a new place. As I said earlier, I always make music from any place I find myself. Listening back to Boy Alone, I felt like the story wasn't complete and I wanted to show the other side. I feel like listening to the new songs you'll get a fuller sense of my journey. When you have seen the dark side, it's nice to see the light and the deluxe is just a continuation of the story in that sense.
There's a remix of "Soso" with Ozuna on the deluxe, how did that come about?
To be honest, it just happened. Ozuna is my brother and he's a real gem. We just seem to connect very easily and we have some more music coming out. "Soso" was just like the introduction to us working together and I think people will be excited to hear some of these songs.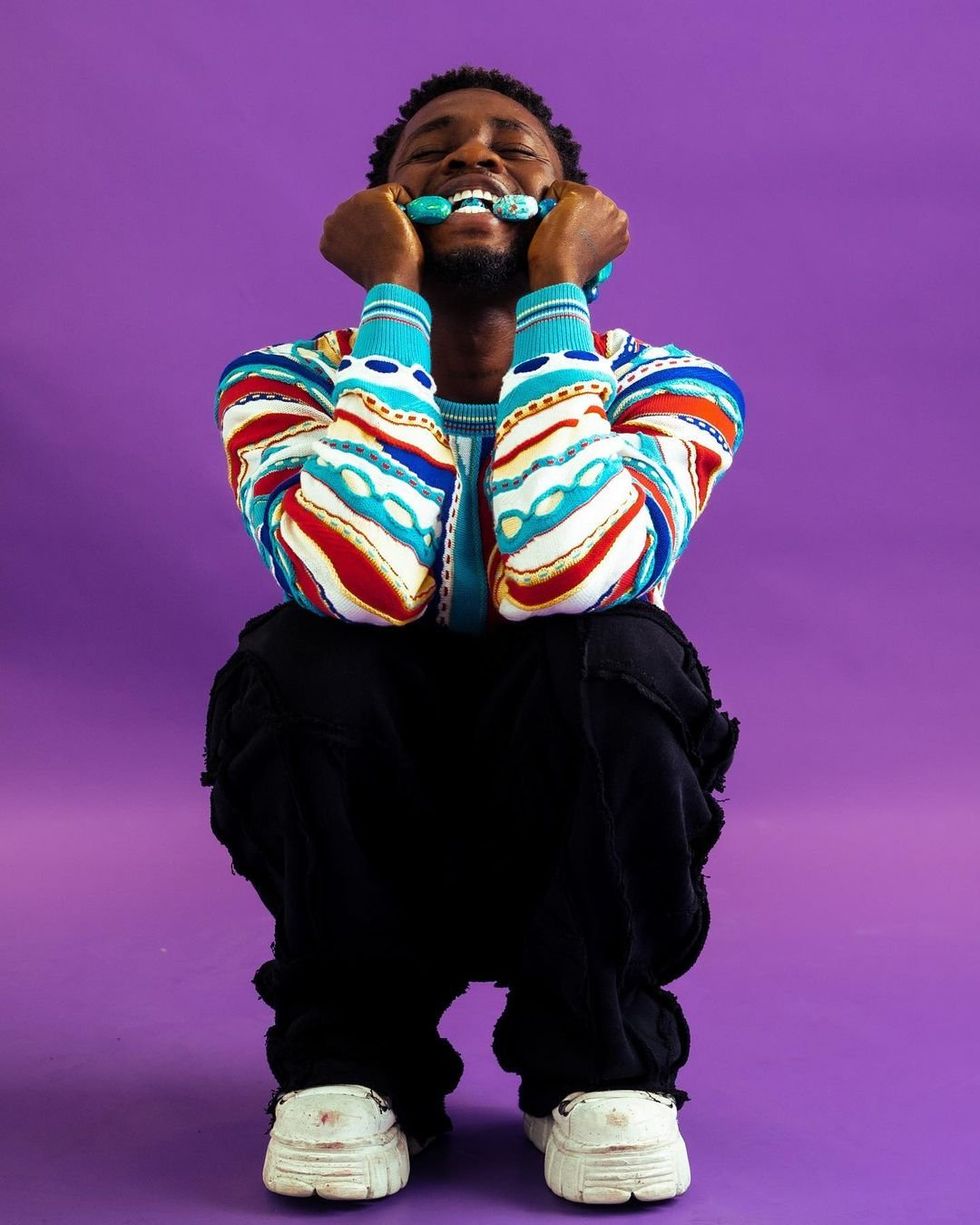 Omah LayPhoto: Praise Niphy.
What does this deluxe represent to you?
For me, it's still Boy Alone, it's still Omah Lay. The patterns and circumstances are constantly changing but it's still me. In my head, it's still one story that doesn't quite end but it makes sense together despite the message. When I was originally making Boy Alone, it was me using the music as a form of therapy and telling the mic my problems but now it's me coming back from a party or whatever and trying to convey the happiness or euphoria I'm feeling. I'm no longer really complaining about how I'm feeling, it's just me giving updates about my life from a different place. This is a new Omah Lay and this new Omah Lay came from the things that inspired Boy Alone. However, the two stories exist side-by-side as parts A and B and make it richer in essence.
In ten years, what do you want Boy Alone to mean to people?
The thing I want people to take away from listening to this project is that it's okay to be fucked up. It's valid and it is normal but where things get dangerous is when you don't seek help and try to take care of yourself. I want people to realise that we all go through mental struggles as young adults, especially if you're Nigerian. Importantly, people also need to feel normal if they feel unhappy or that something is not right with them, I want this album to let them know that there should not be any stigma around it.
What's coming next for you?
I'm already working on my new project and the new place I'm going after Boy Alone is a different world entirely. I'm always making music because this is what I love and I'm a musician. It doesn't have to be defined as tap, R&B, or even afrobeats but, at the end of the day, I'm African and Nigerian, so I'm always going to come back to those influences. But at the moment, I'm working towards my new project and it's a bunch of exciting stuff that I think people will love when they listen to it.