Claude Kameni , the Cameroonian designer behind LaviebyCK , is rapidly making a name for herself.
When Janet Jackson dropped her music video for "Made For Now" last month, it was Kameni's wax-print design she dawned. This just so happened to take place at the same time as the release of her bold new collection, Tache de Naissance . "It was so crazy, God works in a wonderful way," Kameni says.
---
When she got the call to head over to Janet's set in New York, she was already shooting the visuals for her collection. She had gathered muses from all over Instagram of different shapes, shades and sizes to help execute her vision and they had taken to the streets to strut their stuff. "I wanted my collection to be worn by all different types of models," she emphasizes. "I realized people rocked with me when they all traveled to be in the shoot."
While working, she called her mother and had her pack a bunch of clothes in a friend's vehicle that headed hurriedly from Maryland to the city. Janet is said to have been presented with options and chose her dress in an instant. Kameni says Janet called her after the video and asked her, "How much do you want for the dress? I'll pay anything you want."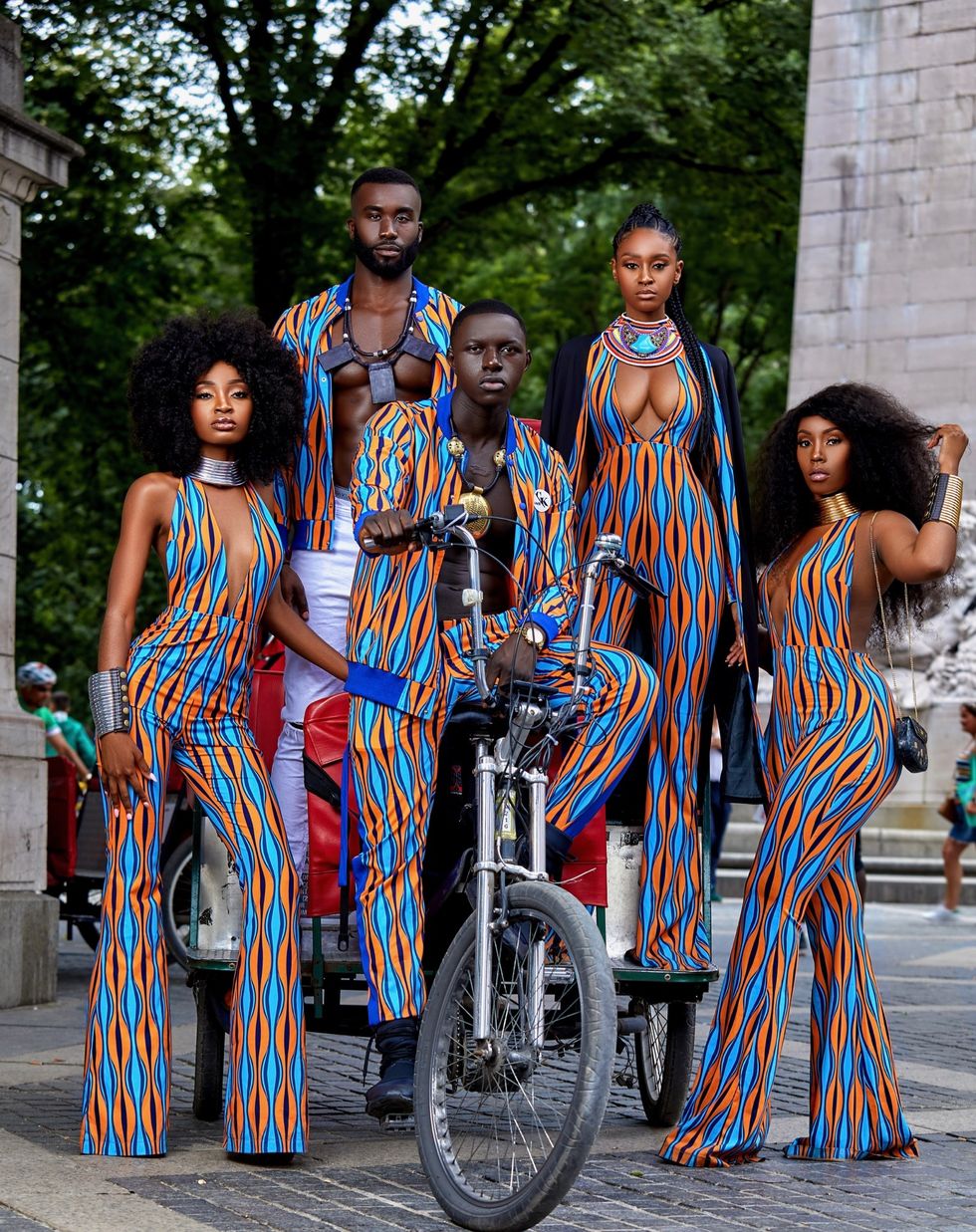 Photo courtesy of Claude Kameni.
This wasn't Claude's first go-around in styling top-notch clients. She had already served as Mr Eazi's official designer for his Life is Eazi Tour and dressed Tiwa Savage . She even got a call from Beyoncé's styling team but plans fell through post-fitting. "I was so distraught when working with Beyoncé didn't work out," she adds. "This Janet call came as a surprise and I didn't want to get my hopes up. She's an icon."
Kameni got her start at just 17 years old during her junior year of high school. In 2011, she took a fashion design course and sealed her fate. "After the first day of class, I immediately went home and wrote up a business plan," she exclaims. "I remember being the only student who took that class seriously. I realized fashion is my life!" Her first collections would come soon after. She participated in fashion shows the final two years of her high school career. She laughingly recalls them being "the worst collections ever." In 2016, she launched her website and the first collection she can say she's proud of. One look at her Instagram and you can see her progression from then to now. "I keep the old pictures up for people to see how far I've come," Kameni says. "This has been a long road, full of hard work."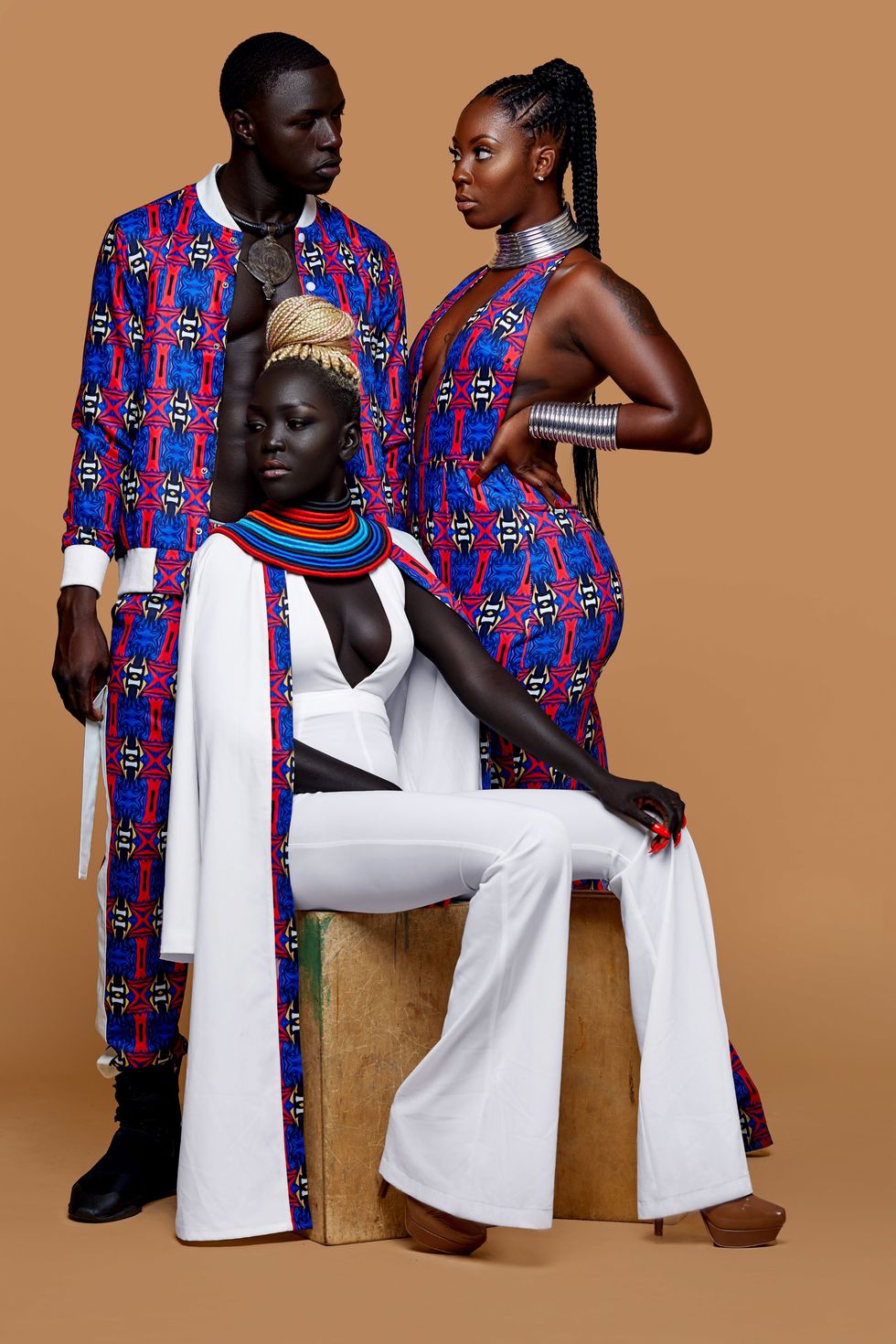 Photo courtesy of Claude Kameni.
For her, the criticality of using ankara in an age where several African designers are moving away from it is a way of combating its use as a "trend." She holds it can be worn anywhere and everywhere. "Women should want to wear ankara to the Oscars just because," she says. Her passion for heritage-infused garments certainly shines through as her strength lies in the ability to make unique gowns that hug a woman's silhouette to perfection.
Claude's been in the game 7 years and shows no signs of stopping. In the near future, she's set to sit down with NBC. She's also in the process of planning a move in hopes to open up her own boutique and gain more celebrity clients. Most important for her, however, is "paving the way for younger African designers to thrive and keeping God first."
Audrey Lang is an alumna of Northeastern University and a Boston-based merchandiser who's enamored with all things fashion, art and Africa. Keep up with her on Instagram and Twitter .